Description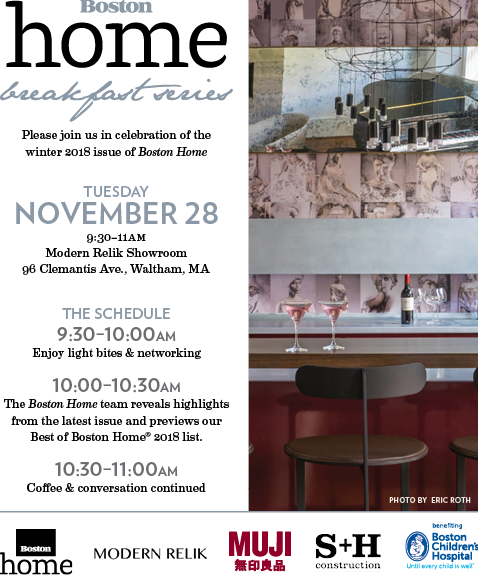 Schedule of Events:
9:30am: Guest Arrival; coffee & conversation
10:00am: Special presentation by the Boston Home team and guest speaker, Architect Jeremy Jih.
10:30-11:00am: Continued coffee & conversation, guest departure
Directions to Modern Relik: for directions and additional venue information, click here.
By submitting my RSVP for this event I agree to receive event notifications and more from Boston magazine and select partners.