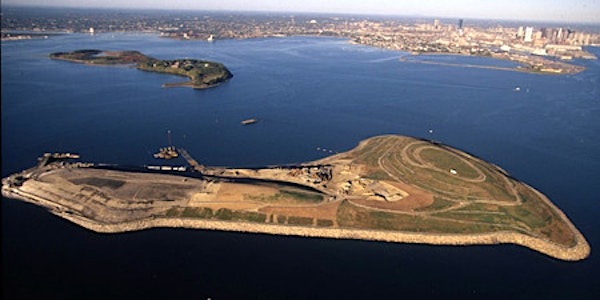 Boston Harbor Islands Young Land Professionals Meetup
When and where
Location
Long Wharf North 66 Long Wharf Next to Christopher Columbus Park Boston, MA 02110
Description
Calling all Massachusetts Young Land Professionals! Join us for a mid-summer YLP networking event on Spectacle Island in Boston Harbor. Explore the island with staff from the MA Department of Conservation and Recreation and the National Park Service to learn about the island's and park's history and current stewardship. Meet other YLPs from across the state, and join us for an optional brew at the Trillium Beer Garden back on the mainland.
Details:
Ferry tickets should be purchased in advance for $19.95 (round trip) at:
http://www.bostonharborislands.org/purchase-ferry-tickets/
Make sure to select "Ferry to Spectacle Island", then select August 2 from the drop down menu, and choose the 2:30 pm time slot.
The Ferry Departs from Long Wharf promptly at 2:30 pm. The address is listed on the Ferry website as Long Wharf North, 66 Long Wharf, Boston, MA 02110, Next to Christopher Columbus Park. Arrive no later than 2:15 pm. Finding parking and/or transportation will be your responsibility, but please feel free to reach out to us for help or advice.
The Ferry departs from Spectacle Island at 5:30 pm and arrives back to Long Wharf at 6:00 pm.
After the visit to Spectacle Island, all are welcome to continue to Rose Kennedy Greenway for casual drinks and dinner at the outdoor Trillium Beer Garden. This is walking distance from Long Wharf.
Young Land Professionals Networking Events are brought to you by the YLP Committee, a group of 9 members working in conservation across Massachusetts. Special thanks to John Gioia, MA Division of Conservation Services, for planning this event.