Description
The Boston Area SharePoint Users Group (BASPUG) was founded to bring together like minds to network and share their experiences, triumphs, and tribulations around Microsoft SharePoint, to provide a community platform for Boston area SharePoint users, administrators, developers, architects, of all experience levels, even those brand new to SharePoint, to share their knowledge with the community.
​
David Lozzi will be presenting "Case Study: Integrating SharePoint Online and Salesforce"
Session Abstract
In this session we will discuss a case study from Slalom as they partnered with the Massachusetts Board of Bar Overseers in creating a new case management solution in Salesforce and leveraging document management and search capabilities of SharePoint Online. This project centralized many disparate databases into a single solution spanning both Salesforce and SharePoint (and some file shares). During this project, user experience was key, and the integration points between Salesforce and SharePoint varied depending on each unique user story, and the impact to the end users.
About the Speaker
David is a SharePoint Architect with Slalom Consulting and is a Microsoft PTSP. He has been a technology professional for the last 20 years, and has been SharePointing since 2003. His experience includes development, customization and architecture, infrastructure and implementation of SharePoint. David is an active blogger and co-founder of the Boston Office 365 User Group.
​Modern technology, craftsman quality. We're an interactive design and technology architecture firm matching the most experienced consultants in the industry to the most challenging business and technical problems facing our clients. We seek to understand your business strategy and technical foundation to craft modern applications that holistically blend strategic vision, creative design, architecture, and innovation, to exactly meet your needs and ensure your success.​​

SUSTENANCE
Food and beverages will be provided at the meeting free of charge from our meeting sponsor. Food arrives at about 5:45PM. We generally have pizza (with and without meat), as well a salad, water, and sodas.​​

RAFFLE PRIZES
We will be handing out raffle tickets at the BASPUG meetings.


LOCATION
The meeting will be held at the BlueMetal Boston Office at 9 Galen St, Suite 300, Watertown, MA.​ Parking is FREE, and available in the main lot, and behind the building along the river.

Walk in the main building entrace (not the side of the bus stop), go to the back, take the elevator up to the 3rd floor, and the BlueMetal office is right in front of the elevator.
Please park in the Riverbend Parking lot side of the building! Use the address 2-22 Pleasant Street, Watertown, MA for navigation directions.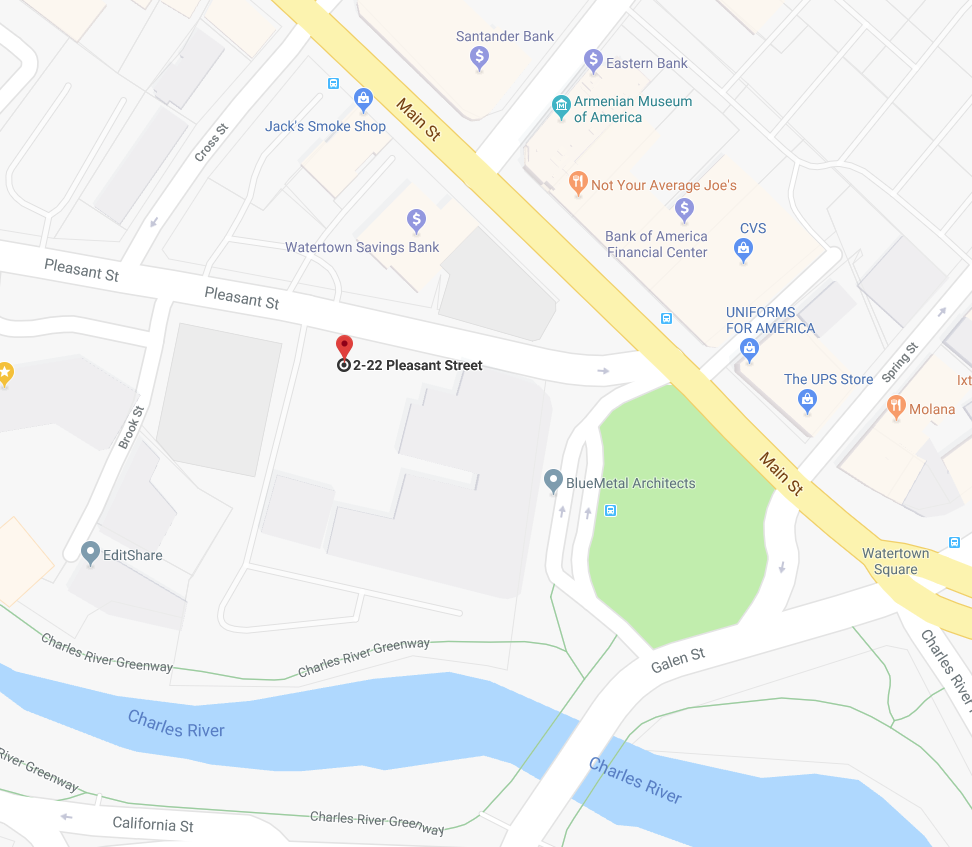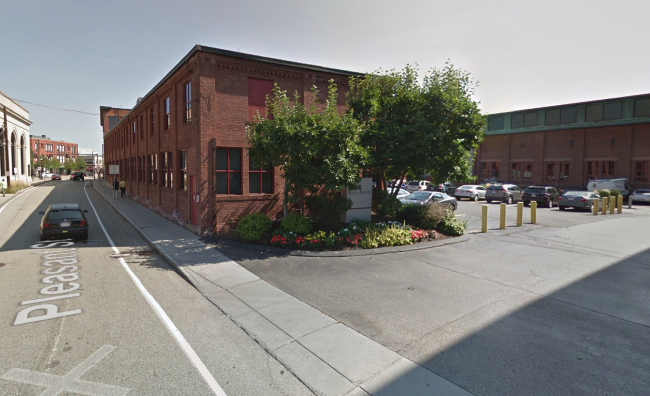 FACEBOOK
We are also on facebook! http://www.facebook.com/#!/pages/Boston-Area-SharePoint-User-Group/113652405354617

TWITTER
Follow news about the Boston Area SharePoint Users Group on twitter by following us @BASPUG, and by using the hashtag #BASPUG

WEB
Visit the Boston Area SharePoint Users Group website at http://www.bostonsharepointug.org

ORGANIZERS
Event meetings are organized by Geoff Varosky of BlueMetal and James Restivo of Crow Canyon Systems.

Please visit The Boston SharePoint Area Users Group page for more event details!