Description
Summary
The Agile Product and Solution Management course allows you to discover the right mindset, skills, and tools you need to create successful products and solutions using Agile techniques. Learn how to use Design Thinking to create products and solutions that are:
Desirable – what customers want
Viable – profitable for you to build and sell
Feasible – something you can realistically deliver
Sustainable – something you can proactively manage to realize ROI
Attendees will recognize how Continuous Exploration fuels innovation and helps you define a vision, strategy, and roadmap to tap into new markets. Find out how to accelerate the product lifecycle to get fast feedback and quickly deliver exceptional products and solutions that delight customers – all while aligning with your organization's strategy, portfolio, evolving architecture, and solution intent.
Learning Goals
Use Design Thinking to achieve desirable, feasible, and sustainable outcomes
Explore market needs, segmentation, sizing, and competitive landscape
Manage value stream economics, including pricing and licensing
Use empathy to drive design
Apply product strategy and vision
Develop and evolve roadmaps
Execute and deliver value using SAFe
Explore innovation in the value stream
Topics Covered
Analyzing your role as a Product Manager in the Lean Enterprise
Continuously exploring markets and users
Driving strategy with market segmentation
Using empathy to drive design
Defining product strategy and vision
Creating roadmaps to build solutions
Delivering value
Managing value stream economics
Creating innovation in the value stream
What Attendees Get
Attendee workbooks
Eligibility to take the SAFe® 5 Product and Solution Management exam
One-year membership to the SAFe Community Platform
Course certificate of completion
Who will benefit?
Product managers and directors of product management
Product marketing managers, project managers, Product Owners
VP of Product Management, Business Owners, Business Analysts
Product leaders collaborating with product management, architects, subject matter experts, and business line managers
Prerequisites
Attendees of this course should be familiar with Agile principles and practices and have attended at least one SAFe course prior to attending. A background in product or solution management is highly recommended. Those who have experience being a product manager, product marketer, product owner, business owner, or bringing products to market would benefit from this course.


Annual Renewal
Membership renewals are one year from the date certification is earned
Exam & Certification Details
Exam prerequisite skills
These skills and knowledge are highly recommended to successfully pass the exam:
Familiarity with Agile principles and practices
Attended at least one SAFe course
Background in Product or Solution Management
Experience being a Product Manager, Product Marketer, Product Owner, Business Owner, or bringing products to market
Exam requirements
The first step toward becoming an Certified SAFe® 5 Agile Product and Solution Manager is to attend the Agile Product and Solution Management course. This is a requirement, because attending the course provides access to all the study materials and the exam. Note that attending the course does not guarantee passing the exam.
Exam details
Exam name – SAFe® 5 Agile Product and Solution Manager Exam
Exam format – Multiple choice; Multiple select
Exam delivery – Web-based (single-browser), closed book, no outside assistance, timed
Exam access – Candidates can access the exam within the SAFe Community Platform upon completion of the Agile Product and Solution Management course
Exam duration – Once the exam begins, candidates have 120 minutes (2.0 hours) to complete the exam
Number of questions – 60
Passing score – 45 out of 60 (75%)
Language – English
Exam cost – First exam attempt is included as part of the course registration fee if the exam is taken within 30 days of course completion. Each retake attempt costs $50.
Retake policy – Second attempt on exam (first retake) can be done immediately after first attempt. Third attempt requires a 10-day wait. Fourth attempt requires a 30-day wait.
Exam study materials
The exam is designed to measure knowledge and skill related to the job role. We highly recommend candidates use a variety of resources to prepare for this exam including:
Course Materials – The course materials are an essential artifact from the course and can be downloaded from the SAFe Community Platform. These materials can be used to reference back to the content that was specifically presented during the class.
Study Guide – This comprehensive guide details the job role and all resources related to the exam, including a detailed reading list. Access is available through the Learning Plan in the SAFe Community Platform upon course completion.
Practice Test – The practice test is designed to be predictive of success on the certification exam*, and it has the same number of questions, level of difficulty, and time duration. It is part of the Learning Plan in the SAFe Community Platform and can be taken an unlimited number of times at no cost. *This is not the actual exam and passing it does not guarantee success on the certification exam.
Sample Questions – A web-enabled, flashcard style version of the sample questions can be found online and in the study guide.
What you get
Becoming a Certified SAFe® Agile Product and Solution Manager requires an exceptional range of skills. Certification includes:
Certified SAFe® Agile Product and Solution Manager PDF certificate
Certified SAFe® Agile Product and Solution Manager digital badge to promote the accomplishment online
One-year membership to the SAFe Community Platform, which includes access to the APSM Community of Practice
Access to Meetup groups and events that provide connections to other certified SAFe professionals
A variety of learning resources to support certified professionals during their SAFe journey
Michael Casey - ABP Founder & President, SPCT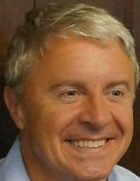 With over 30 years experience in software development, Michael has helped both large and small organizations transform to agile practices since the mid 2000s. A hands on coach/instructor, Michael draws on several decades experience building large scale applications in banking, finance and education. Providing both Scrum and SAFe© training in both public and internal classes, Michael is passionate about helping individuals grow and helping organizations change to apply agile methodologies in ways which scale effectively.
Agile Big Picture Cancellation Policy
Attendee cancellations greater than two weeks before start of course are eligible for a refund (subject to a $250 processing charge). Should you need to cancel between 8-14 days before start of course, you may chose to transfer your seat to a course of equal or lesser value (or pay the difference in course cost). No refund or course transfers are offered within 7 days of course start, however you may transfer your seat to another person at any time up to start of course.