Description
---
---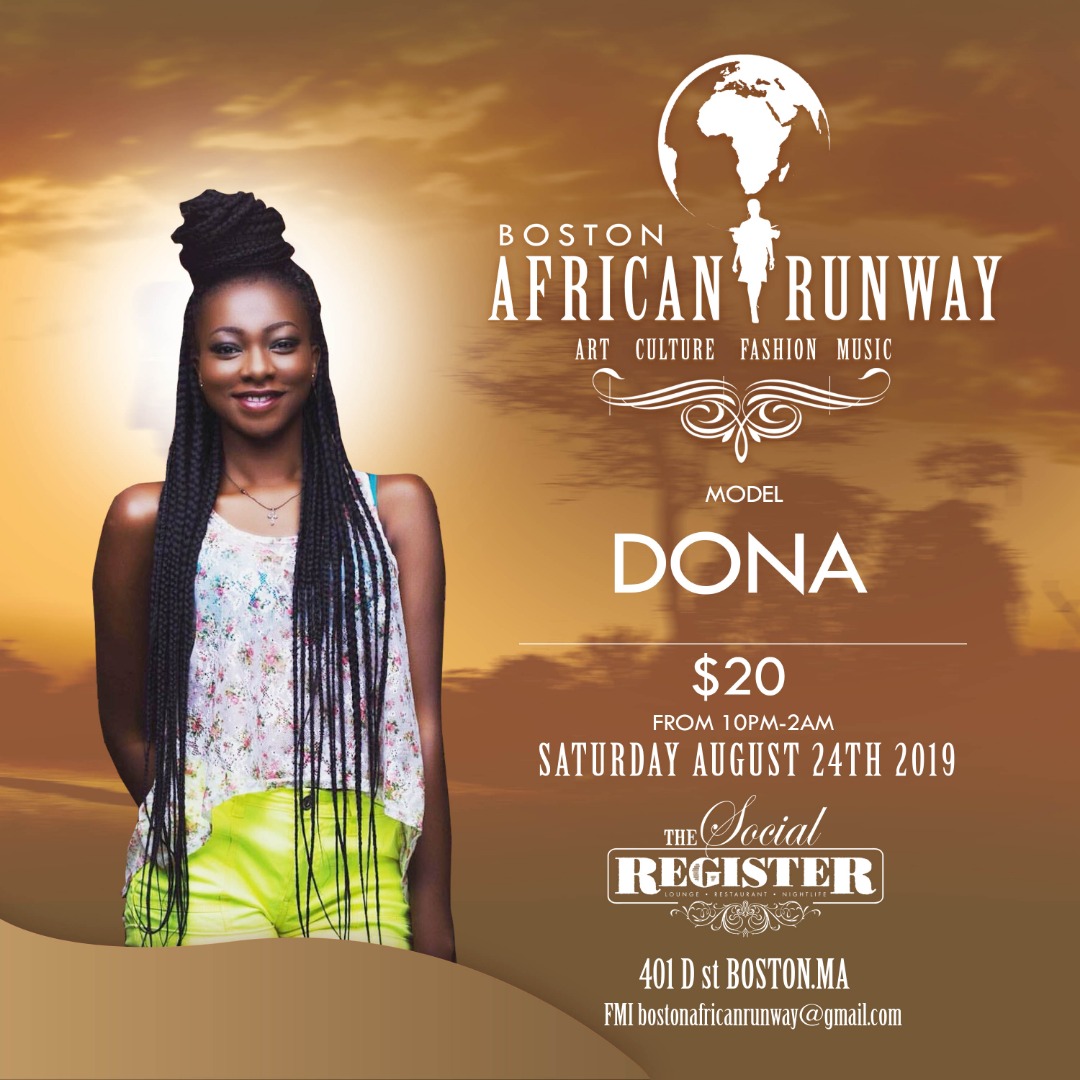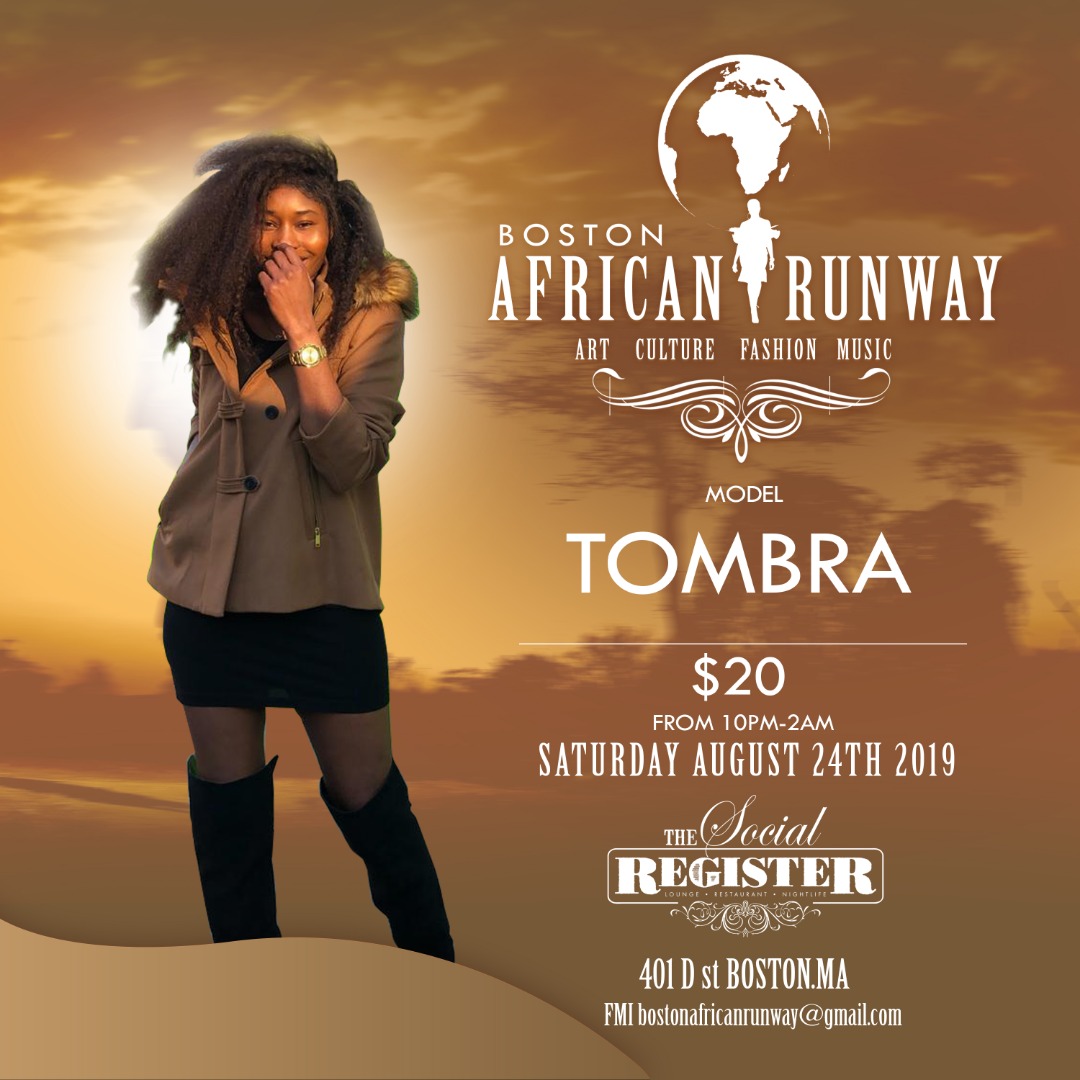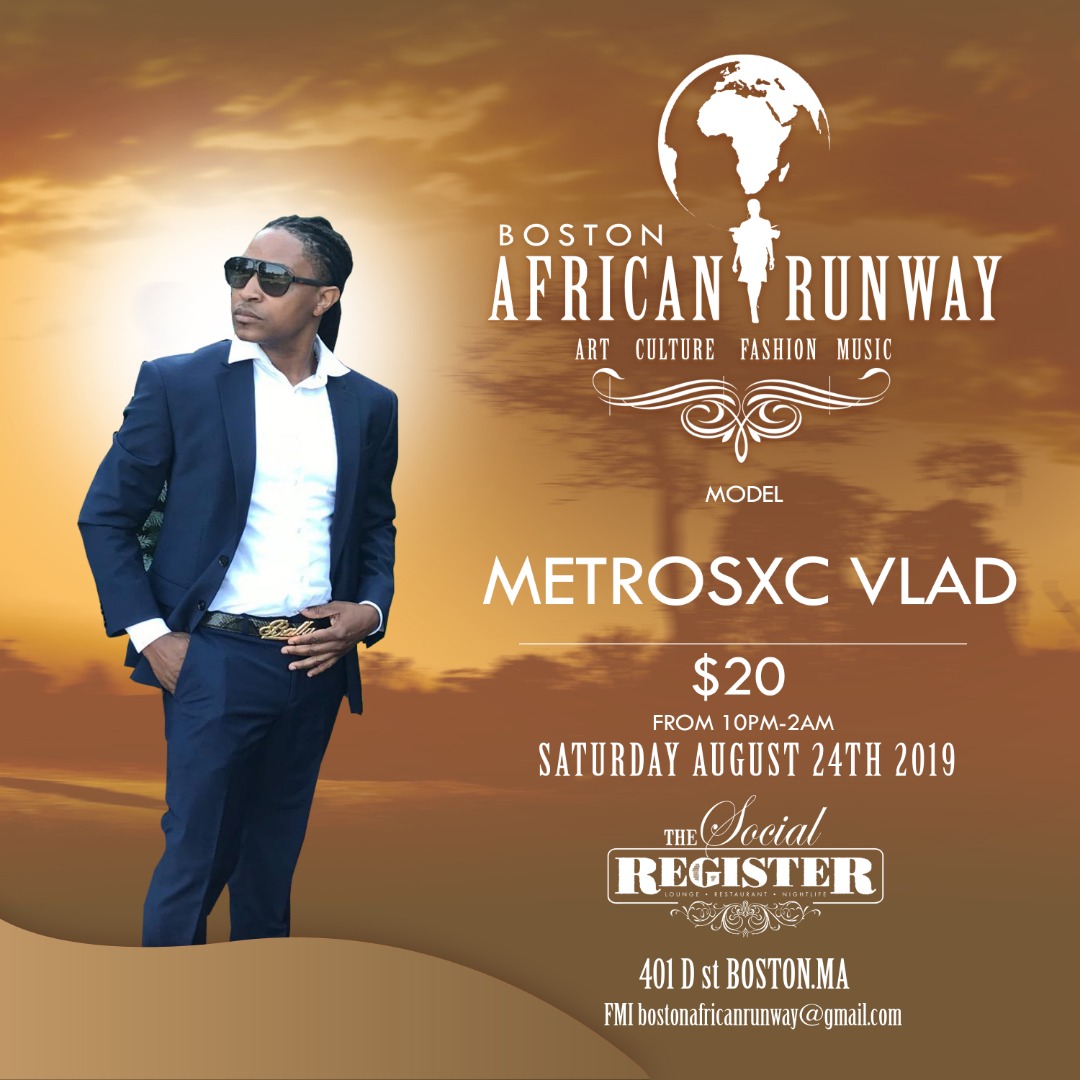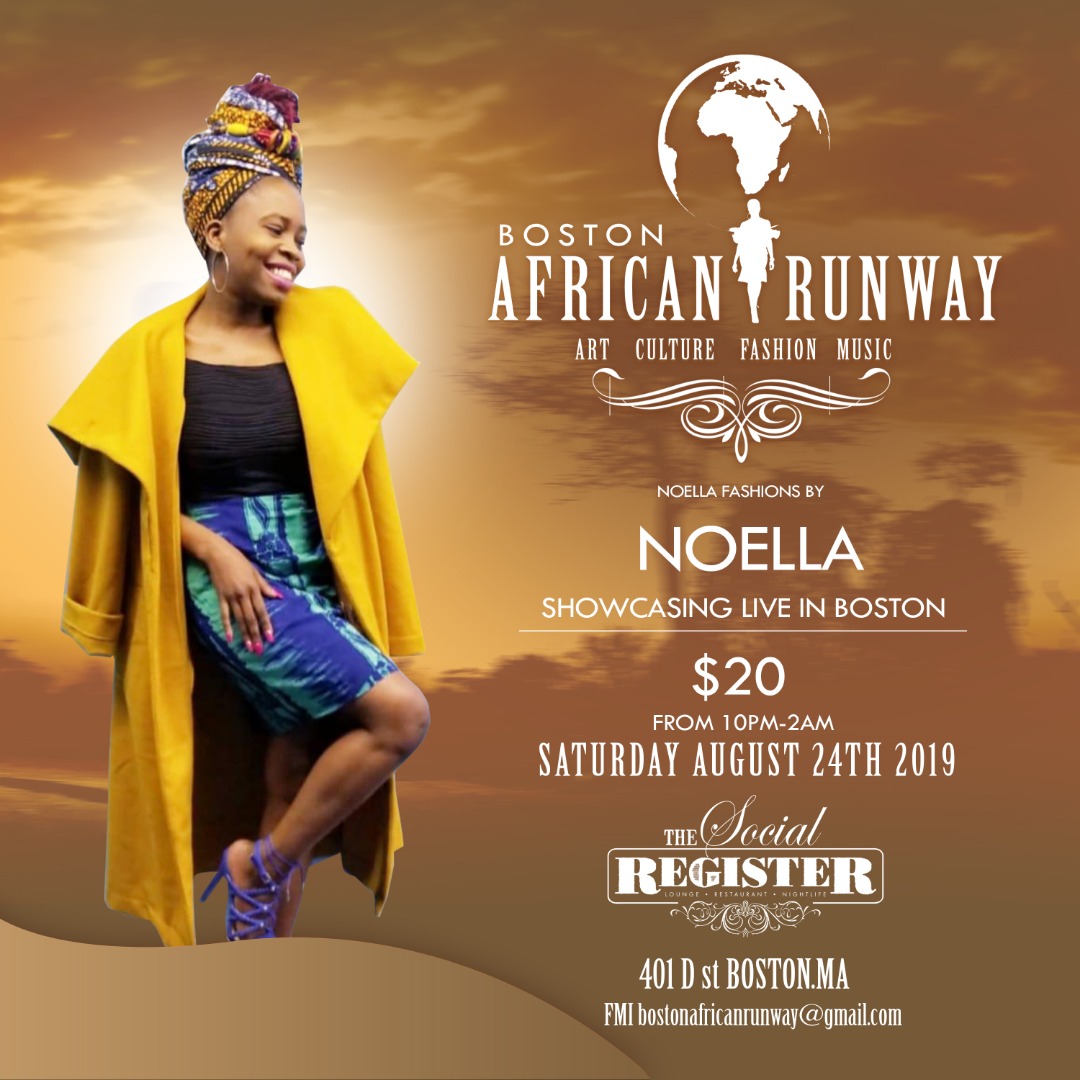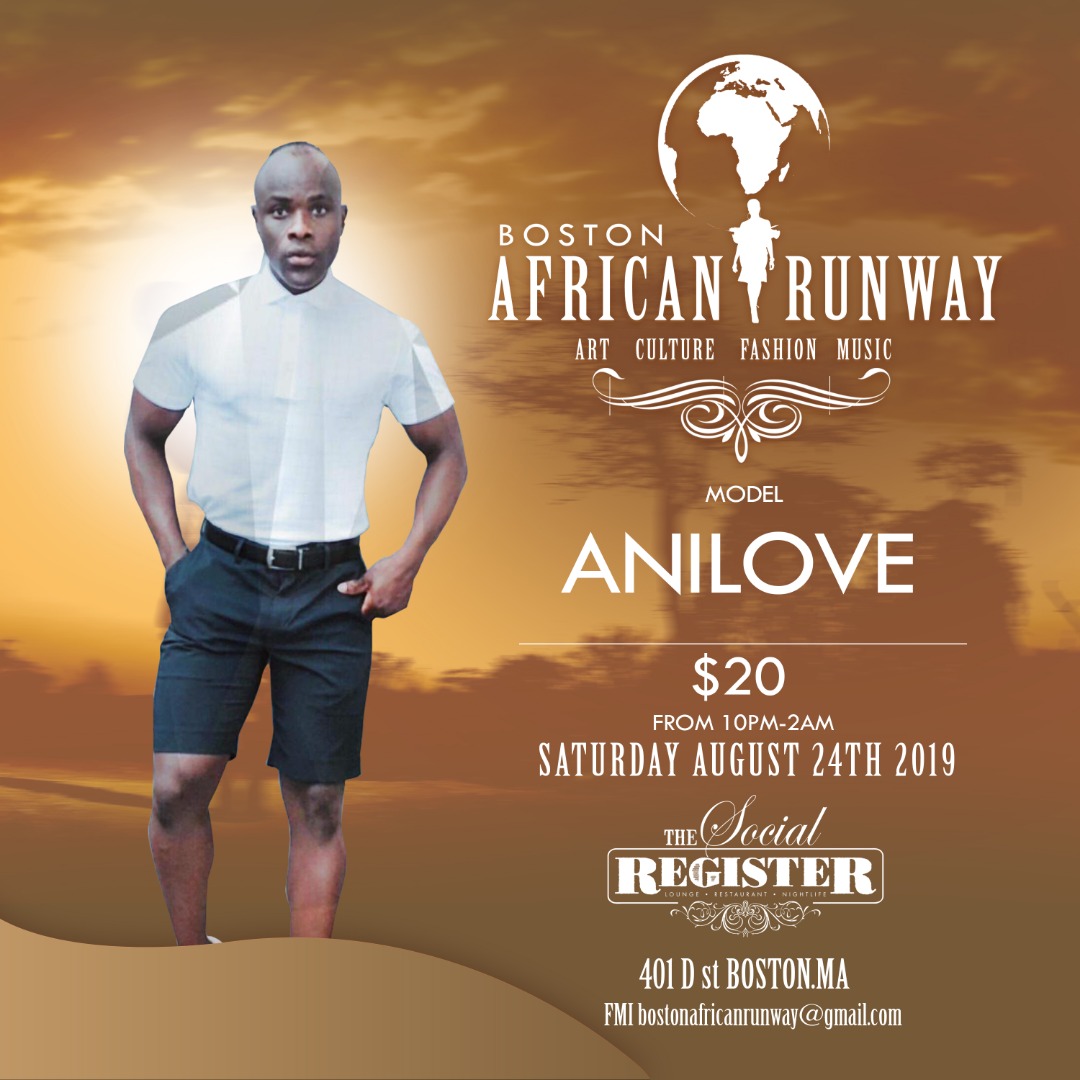 The Annual Boston African Runway is back and bigger downtown Boston by the Seaport this Year at the SOCIAL REGISTER LOUNGE.
Come support our local, international Designers and models Showcasing there unleashed talent, we invite you to join in this innovative Fashion Experience like no other.
This year's theme is "AFRICA to the WORLD".
The event will also unveil Africa's Best Music Artists perorming live to your satisfaction.
DISCOUNTED DRINK SPECIALS
LIVE PERFORMANCES FROM AFRICAN ARTISTS
RUNWAY MODELING
NEW CLOTHING AND MUSIC RELEASE
AFRICAN ART AND CRAFTS