Description
Join a global community of passionate professionals looking to dive deep and expand their knowledge on social entrepreneurship, impact investing, and creating innovative approaches to solving the world's toughest problems.
Boston +Acumen is launching an Impact Circle, a community of like-minded donors interested in Acumen's mission to change the way the world tackles poverty. Impact Circles around the world provide collaborative opportunities for professionals to partner with Acumen and engage with the social impact space.
Please join Boston +Acumen on September 18th 2018 at the Impact Hub for a night of learning. Eleanor Murphy, Acumen Head of Business Development, East Coast will join us to discuss the impact that Acumen has had over the last 17 years by investing in change makers committed to solving the problems of poverty and injustice. We will also share interests in the social impact space and discuss the benefits of joining the Boston based Impact Circle.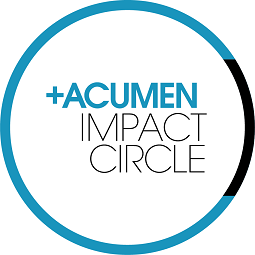 ABOUT ACUMEN
Neither the markets nor aid alone can solve the problems of poverty, so we take a different approach. Rather than giving philanthropy away, we invest it in companies and change makers committed to tackling the world's toughest problems. More than two billion people around the world lack access to basic goods and services—from clean water and electricity to an education and the freedom to participate in the economy. Together we can change that. Our vision is a world based on dignity, where every human being has the same opportunity. www.acumen.org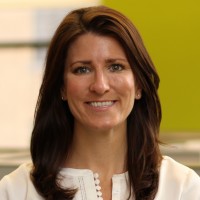 Eleanor Murphy
Head of Business Development, East Coast, Acumen
Eleanor Murphy joined the Acumen team in 2014 and works as the Associate Director of Business Development. She is involved in extending Acumen's community of supporters, increasing fundraising efforts and cultivating committed partners across the US.
Email Boston@plusacumen.org with questions