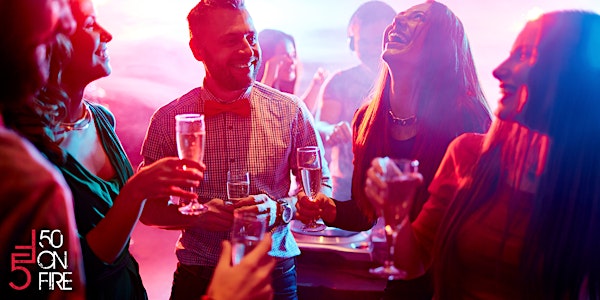 BostInno's 50 on Fire 2018
When and where
Location
Artists For Humanity EpiCenter 100 W 2nd St. Boston, MA 02127
Description
View the 2018 50 on Fire Winners
Across all of American Inno, 50 on Fire is our premier awards event, honoring the influential people and fast-growing businesses that are driving our city's forward. 50 is a celebration of innovators - both individuals and organizations - across multiple categories and industries. Though BostInno primarily focuses on the city's thriving tech and startup communities, we understand that these sectors do not have an exclusiveness on innovation. The unbelievably talented marketer at your agency is innovative. The local enterprise company that helps fuel your small business is innovative. The non-profit you donate to is innovative. Your favorite craft beer brewery is innovative. Innovation is everywhere in Boston and 50 on Fire is a showcase for those that are heating up the region's ecosystem
We invite you and your team, friends, family – and anyone that wants to network with Boston's most inspiring, fastest-growing entrepreneurs, executives, startups and businesses – to join us November 8 at Artists For Humanity EpiCenter to celebrate this year's winners as we honor the people, companies and ideas that continue to cement Boston as the global hub of and for innovation.
If you've been to 50 on Fire before, you'll notice that we're doing things a little differently this year. (Hey, we have to keep innovating ourselves, too!) We've previously announced 150 finalists prior to the event and revealed the 50 winners at the ceremony. However, by unveiling the 50 finalists NOW and gathering everyone at the event, we allow for the community as a whole to celebrate those that are driving Boston forward.
But, of course, it wouldn't be 50 on Fire without a big reveal. (It's still an awards show!) At this year's event, we'll still have an action-packed video highlighting all of the 50, but we'll also be unveiling the inaugural Inno Blazers, the seven people and/or companies (one from each category) that a panel of esteemed judges have selected. (Each 'Inno Blazer' will receive, yes, the ESTEEMED red blazer jacket).
Take a look back at 2017 50 on Fire.
Contact Emme Punches with questions, epunches@americaninno.com
Thank you to our sponsors: