An open, authentic, and relaxed conversation series exploring the unearthed thoughts + experiences of local Black creatives + professionals.
About this event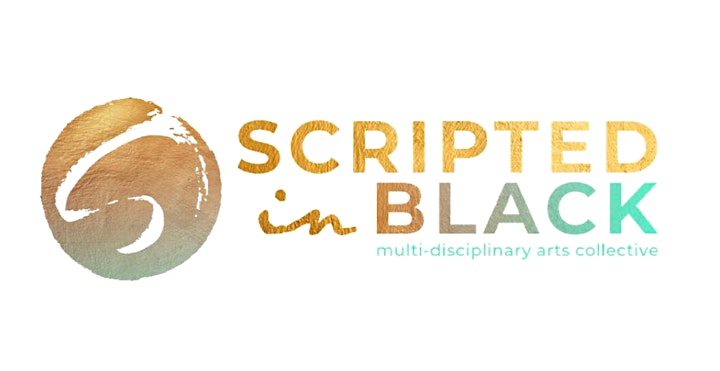 Who We Are.
An exclusive multi-disciplinary arts collective that centers the work and collaboration of Black + Brown unconventional creatives to provide feel good experiences for High-vibe Black and Brown communities, especially millennial identities, through diverse yearly installments. Currently based in Dayton, OH.
Bosses Who Brew Event Information.
An open + authentic conversation series exploring the unearthed thoughts + experiences of Black creatives, entrepreneurs, and professionals. This series gives light to the real creative process and journey of soul searching, patience and persistence, community building, and manifestation through four conversation segments: Infused, Rooted, Cold-Brewed, and Steeped. Paired with high vibes + positive energy, Bosses Who Brew is a creative exchange to empower and represent all the boss-minded do-ers.
In the name of realness + love, Scripted in Black has partnered with local Black-owned businesses to showcase the various gems hidden throughout the city of Dayton, Ohio. From enticing raffle prizes to a live online DJ streaming, this event is designed to make you feel connected + embraced from wherever you may be in the world.
***All Event, Speaker, Raffle, and Sponsor Flyers are below. Check them out for event details!***
Event Hashtags. | Don't hesitate to use these when tuning into + interacting with us during the event!
Stay #ConsciouslyCraftedinCulture
#BrewedOut2021
FAQs Event Questions.
How do I access the virtual event?
This event will be streamed via Stream Yard, and upon admission ticket purchase there will be instructions + a private link emailed to guests explaining the flow of event + further details. The Eventbrite home page to this event will also have details on accessing the event, so you're covered either way!
Does buying an admission ticket guarantee access into certain raffles?
No, the general admission ticket price is $12 USD and will only cover access to the virtual event from 1-5PM EST.
Admission tickets have to be purchased before raffle tickets. Raffle ticket prices are separate, and are priced based on the contents within the various baskets. Guests will choose whatever basket appeals to them, and the choices are as follows: Mental + Physical Check In Basket, The Self Love Basket: Feminine Based, The Self Love Basket: Masculine Based, and Taste of Dayton.
These raffle tickets will range from $10-22 USD. Check out the flyers below for details + sponsors!
How can I contact the organizer with any questions?
You can contact the organizer, Dana Graham, at scriptedinblack18@gmail.com for any questions that have not been answered in the FAQ section.
 What's the refund policy?
There is a no refund policy on all tickets. All sales are final, and we appreciate your understanding.
Is it ok if the name on my ticket or registration doesn't match the person who attends?
If you are logging in, in place of someone who can no longer attend the virtual event OR if the ticket was bought as a gift for you, then yes. All other situations require the purchaser to be the event attendee.
Please make sure any changes are outlined in the Notes section when purchasing if it is a gift!
From SIB to you, we thank you all for your time + can't wait to see you on April 24th, 2021 from 1-5PM EST!
***All Event, Speaker, Raffle, and Sponsor Flyers are below. Check them out for event details!***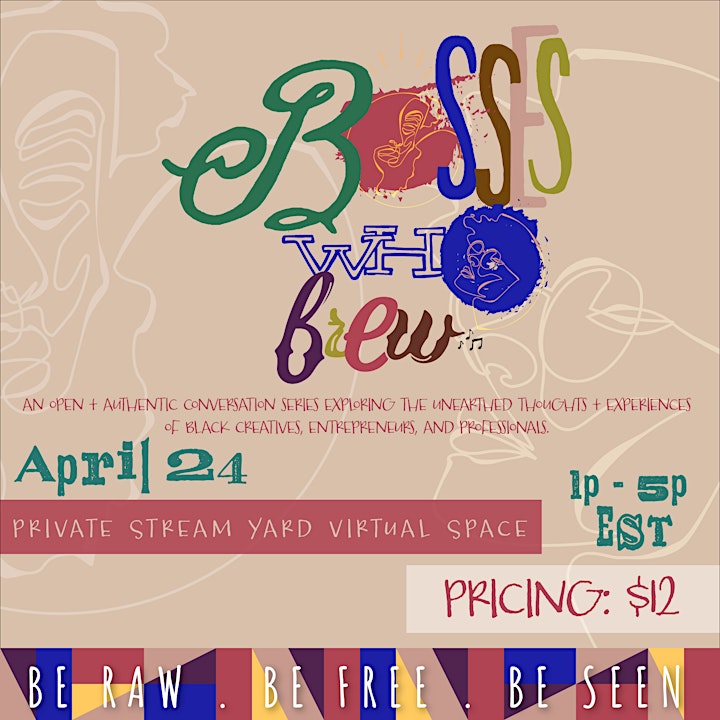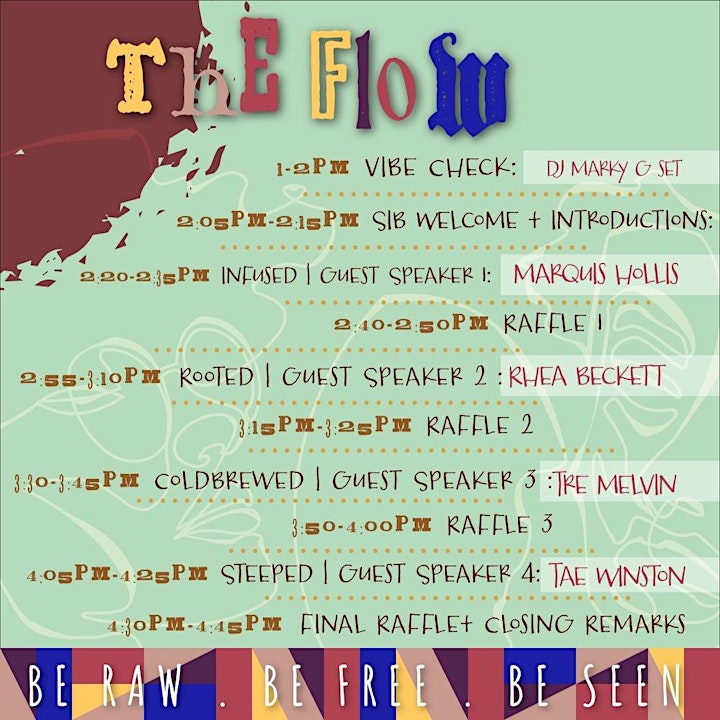 Bosses Who Brew Guest Speakers + Segments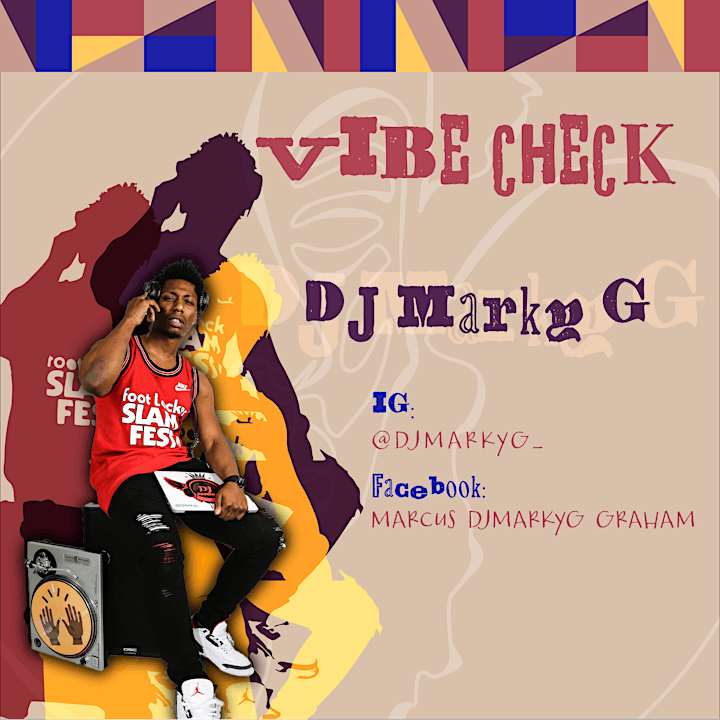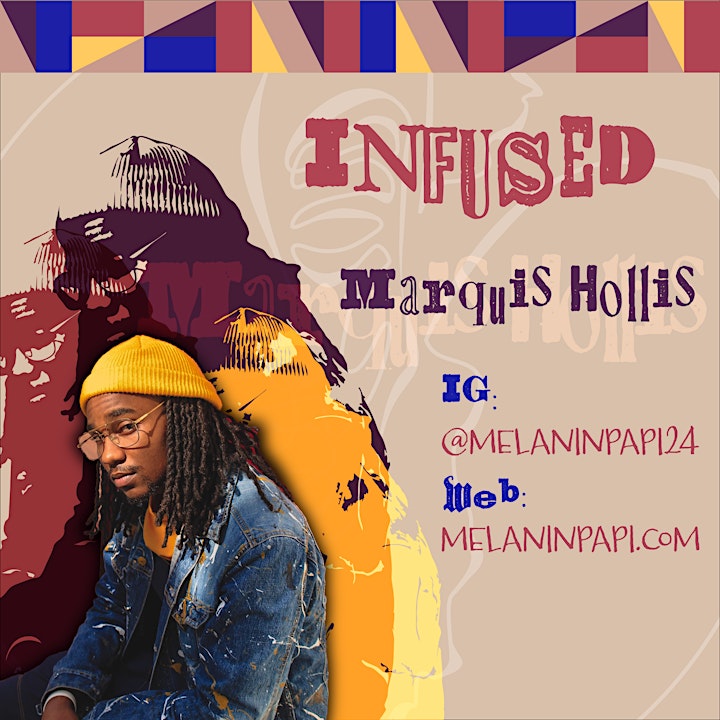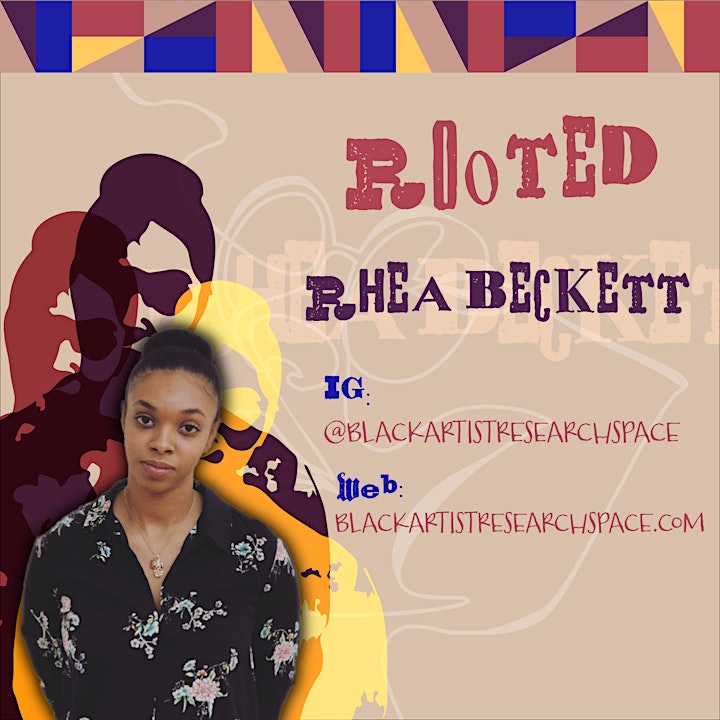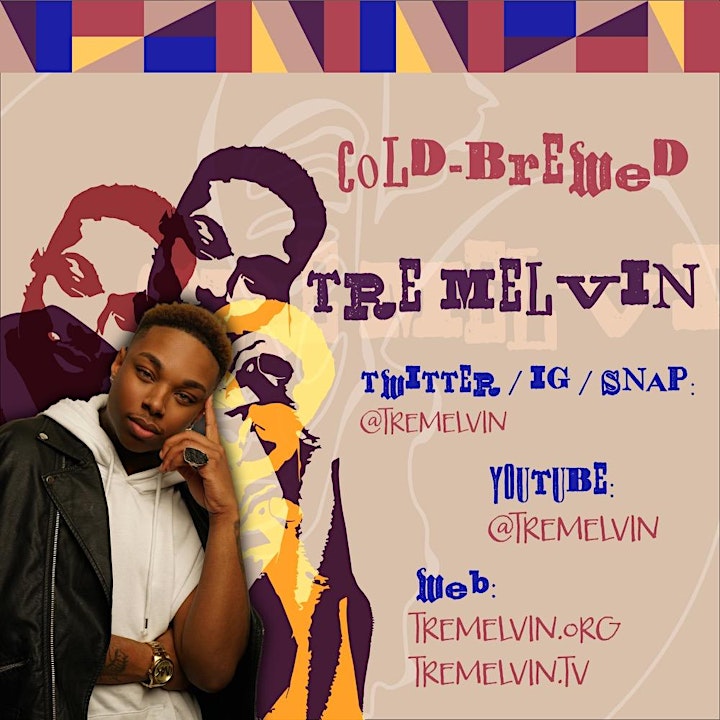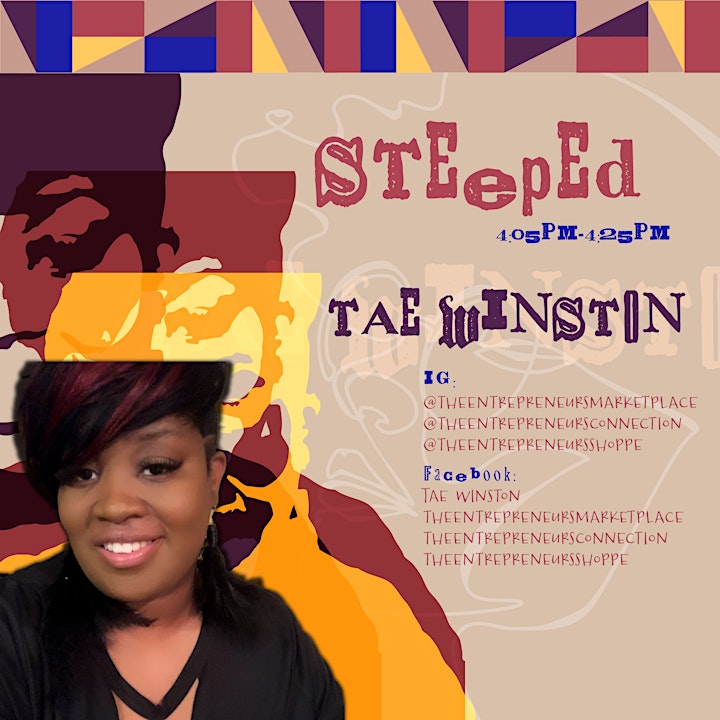 Get Into Our Raffle Baskets!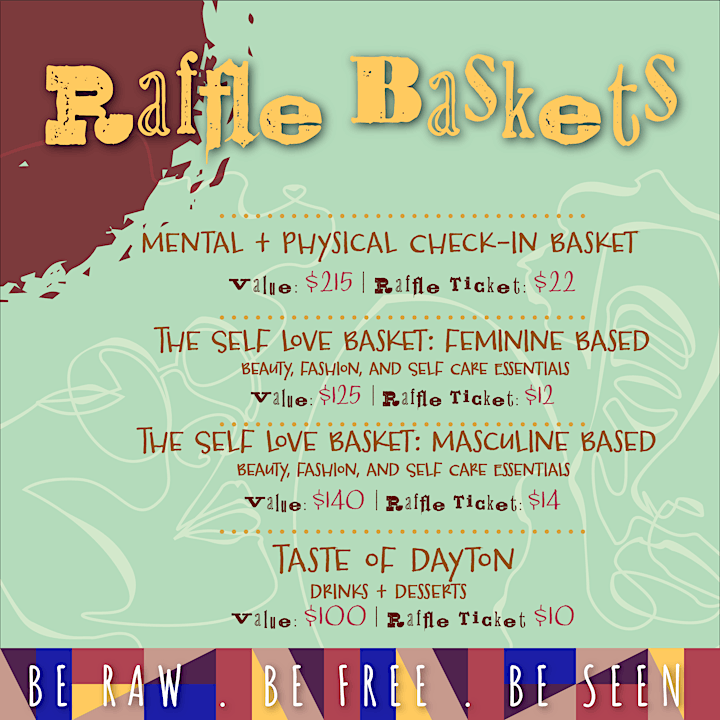 Take a Look at Our Spring-Summer 2021 Series + SIB Community Memberships!