From Pitch to Print: How to Get Published
About this event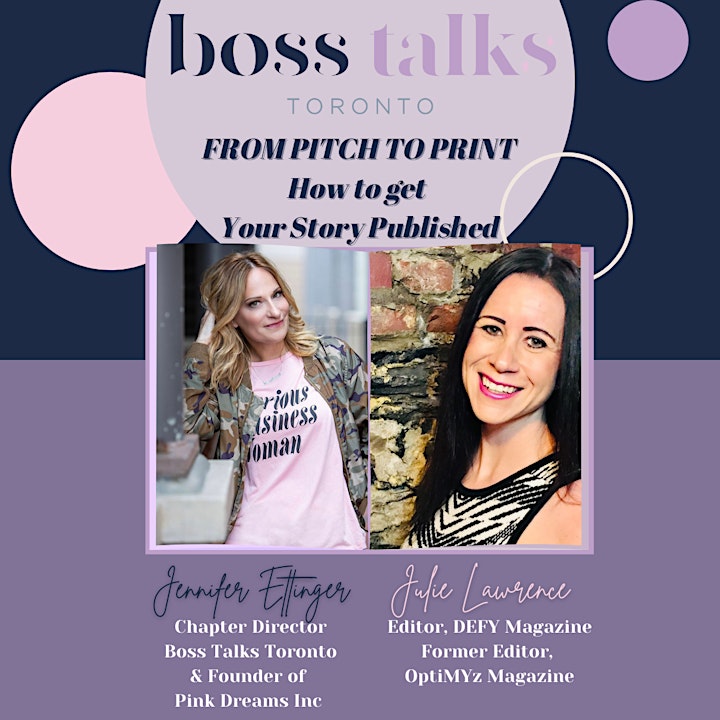 IN THIS SESSION, YOU WILL LEARN:
Understand the relationship between the EDITOR and YOU
Create the perfect pitch to get what you want – EVERY TIME
Become the Editor's FAVOURITE person to work with
About Your Mentor:
JULIE LAWRENCE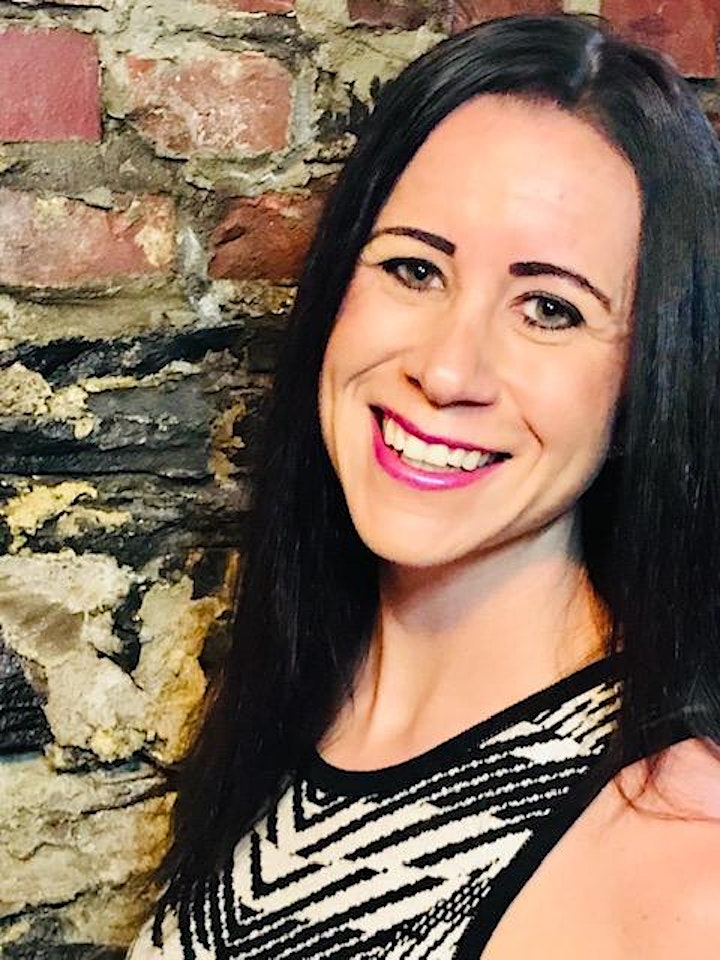 Julie is a communications specialist, marketer and journalist based in Halifax, Nova Scotia. She has a breadth of experience in both the public and private sectors. Until recently, she was the Editor of OptiMYz Magazine and is now developing her own online women's magazine called DEFY.
About Boss Talks
Boss Talks is a global community empowering women entrepreneurs and business leaders to step out of isolation and level up their businesses and careers to unleash their revenue potential. We provide mentorship by top women entrepreneurs and a safe space where professional women can learn and ask for what they need with no negativity, no judgment, and no fear. We are women who use their collective knowledge and connections to help one another succeed, and who are authentic, unapologetic, and genuinely support one another. We provide the opportunity for women to achieve financial freedom and the power to choose their own destiny. Our mission is to elevate women in business and increase the economic footprint of women globally. We have currently have 13 chapters in the U.S. and Canada including Austin, Chicago, Dallas, Los Angeles, Miami, Nashville, New York City, Orlando, South Florida, South Jersey, Tampa, Toronto and Vancouver. To learn more about joining Boss Talks, visit us as www.bosstalks.com.