Description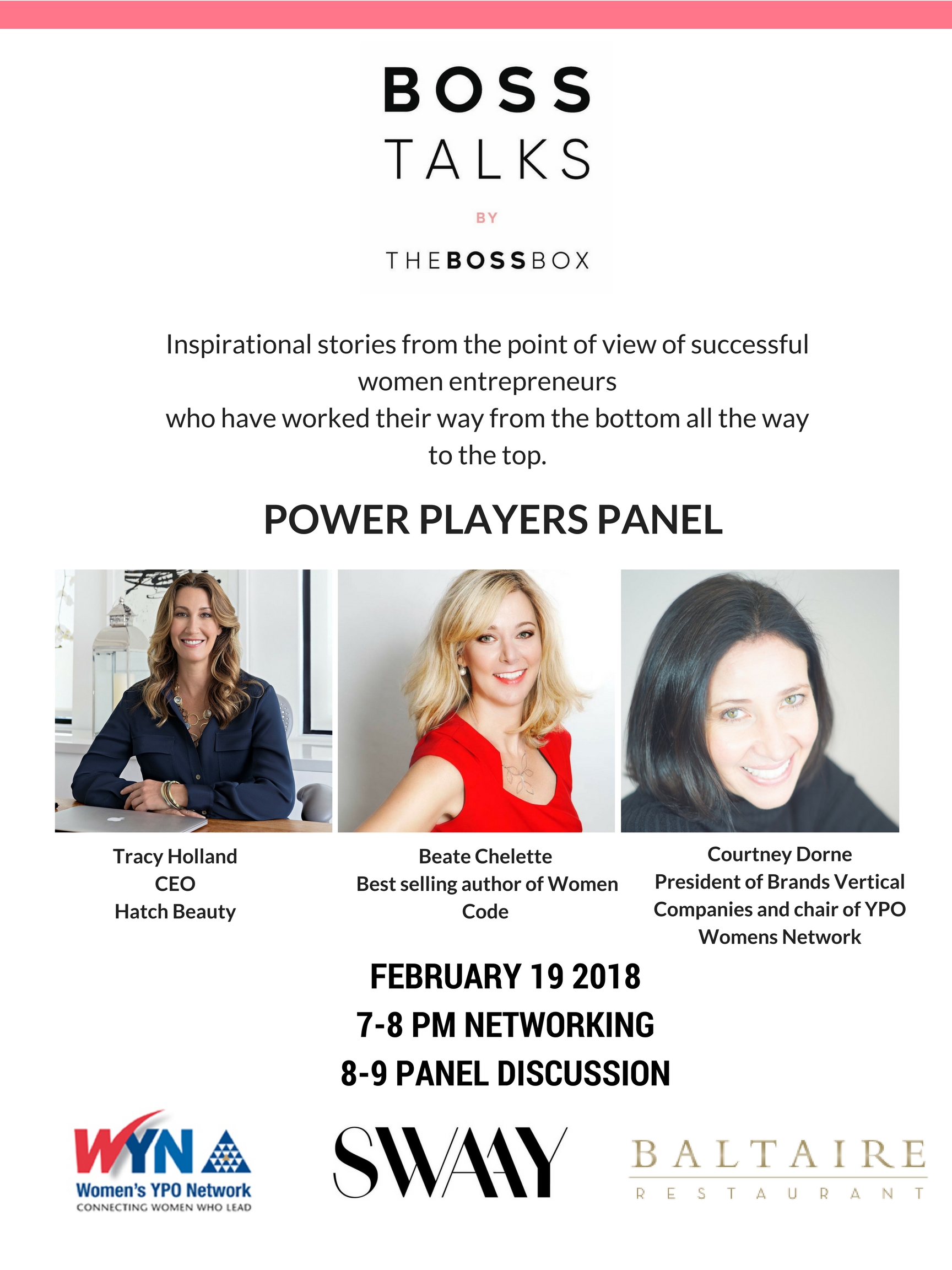 More information on our speakers
Courtney Dorne
Courtney Dorne is President of Vertical Companies, a market leader in the cannabis industry as one of the largest Cannabis Management Companies in the U.S. with 1.5m square feet of cultivation and manufacturing facilities, and a large-scale licensing, development, manufacturing, extraction, and distribution operation, along with retail and consumer brands. Under Courtney's leadership, Vertical Companies is launching multiple, unique brands across the U.S. After a prosperous career in her family's Food Service business, Courtney parlayed her extensive business, regulatory and distribution knowledge as well as her entrepreneurial spirit full force into Vertical Companies.
Courtney is a member of the Young President's Organization (YPO) Global One Chapter and has held multiple leadership roles including as the current Chair of WYN (Women's Network) and on her Chapter's leadership ladder.
Tracy Holland
Tracy Holland is one of the leading innovators in the beauty and personal care industry as a key retail strategist and market development expert. As co-founder and CEO of HATCHBEAUTY, her background has led the company in both financial and business growth strategies. Offering best-in-class innovation and design, product development, and branding coupled with vertically-integrated testing and manufacturing capabilities, HATCHBEAUTY has approximately 135 employees, over 15 brands owned, and 20 retail partnerships. Holland's expertise in the areas of national brand development and tactical sales planning have led to successful market launches along with domestic and international sales efforts for brands such as Bliss Color, Nuance Salma Hayek, Orlando Pita Haircare, Dollar Shave Club, Naturewell, and Costco's Beauty's Most Wanted prestige beauty strategy.

Tracy Holland is a member of The Committee of 200 (C200), an invitation-only membership organization of the world's most successful women business leaders. Additionally, she is a member of YPO, and West Coast chairperson, as well as board member, of the beauty industry group, ICMAD. Recently, Holland received the EY Entrepreneur Of The Year® 2017 Award in the Manufacturing & Distribution category in Los Angeles.
Beate Chelette
Beate Chelette is The Growth Architect and a results-oriented businesswoman with an entrepreneurial spirit and a proven track record in growing, building and scaling women's businesses. Once $135,000 in debt and a single mother, she successfully sold her business to a global entertainment media company owned by Bill Gates in a multi-million dollar deal.
Through her online courses, one-on-one training programs and live speaking events, she mentors women entrepreneurs with her 5 Star Success Blueprint, developed with the knowledge gleaned from her growing, scaling and selling her own company. Beate has a deep commitment to supporting women.
She is the creator of The Women's Code, the fourth step of Growth Architecture that is focused on Supporting Balanced Leadership. Her proprietary methods specifically address women's obstacles and she leads from experience, having survived in business in a highly competitive male-dominated environment.
She is a respected speaker and mentor and is the author of the #1 International Bestseller "Happy Woman Happy World How to Go From Overwhelmed to Awesome", a book that corporate trainer and best-selling author Brian Tracy calls "a handbook for every woman who wants health, success and a fulfilling career."