BOSS-Talks: Inspiring Entrepreneur Paula Panich and Tool Topic: "Business Networking 201"

Thursday, October 4, 2018 from 12:00 PM to 1:00 PM (CDT)
Event Details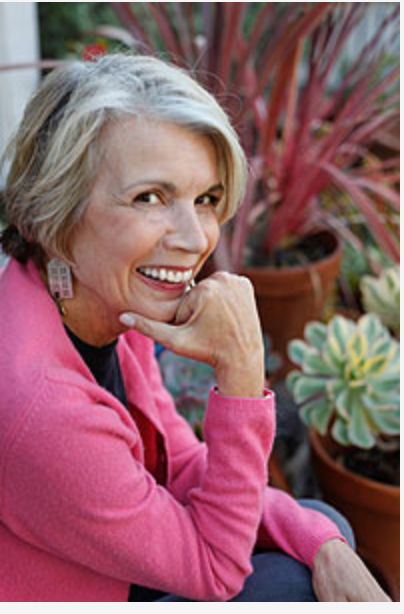 What is a literary gardener? You'll meet one this month when you hear the journey of our inspiring entrepreneur Paula Panich.

Ms. Panich is a journalist, author, speaker and teacher from New Mexico. Her  works have appeared in the New York Times, the Los Angeles Times, the Washington Post, Gastronomica, Better Homes and Gardens, and other publications, including the literary and scholarly journals The Harvard Review, Alimentum, Reed, The Writing Disorder, Sitelines, Eden, and others. She is the author of Cultivating Words: The Guide to Writing about the Plants and Gardens You Love and other books. Her latest, The Cook, the Landlord, the Countess and Her Lover, is a collection of memoir-ish culinary essays. if you love plants or writing, you won't want to miss hearing her journey.

Then, stay for BOSS-Talks Business Tools: Networking 201 Tools

Jan Triplett, known as "The Mother of Austin Networking" and author of The Networker's Guide to Success will give you tools to take your networking to the next level. Accomplish more goals more quickly with her Networking 201 tools.

Here's how to join this webinar:
BOSS-Talks Oct Successful Entrepreneur and Networking 201 Tools
Thu, Oct 4, 2018 12:00 PM - 1:00 PM CDT 

Please join my meeting from your computer, tablet or smartphone. 
https://global.gotomeeting.com/join/543336029 

You can also dial in using your phone. 
United States: +1 (646) 749-3122 

Access Code: 543-336-029 

First GoToMeeting? Let's do a quick system check: 
https://link.gotomeeting.com/system-check

Organiser
We prepare owners and their businesses for growth. We are founders of the Profit Mover Advisory Team™, providing  local, national and international management, funding, contracting assistance, and implementation support throughout the US.