Description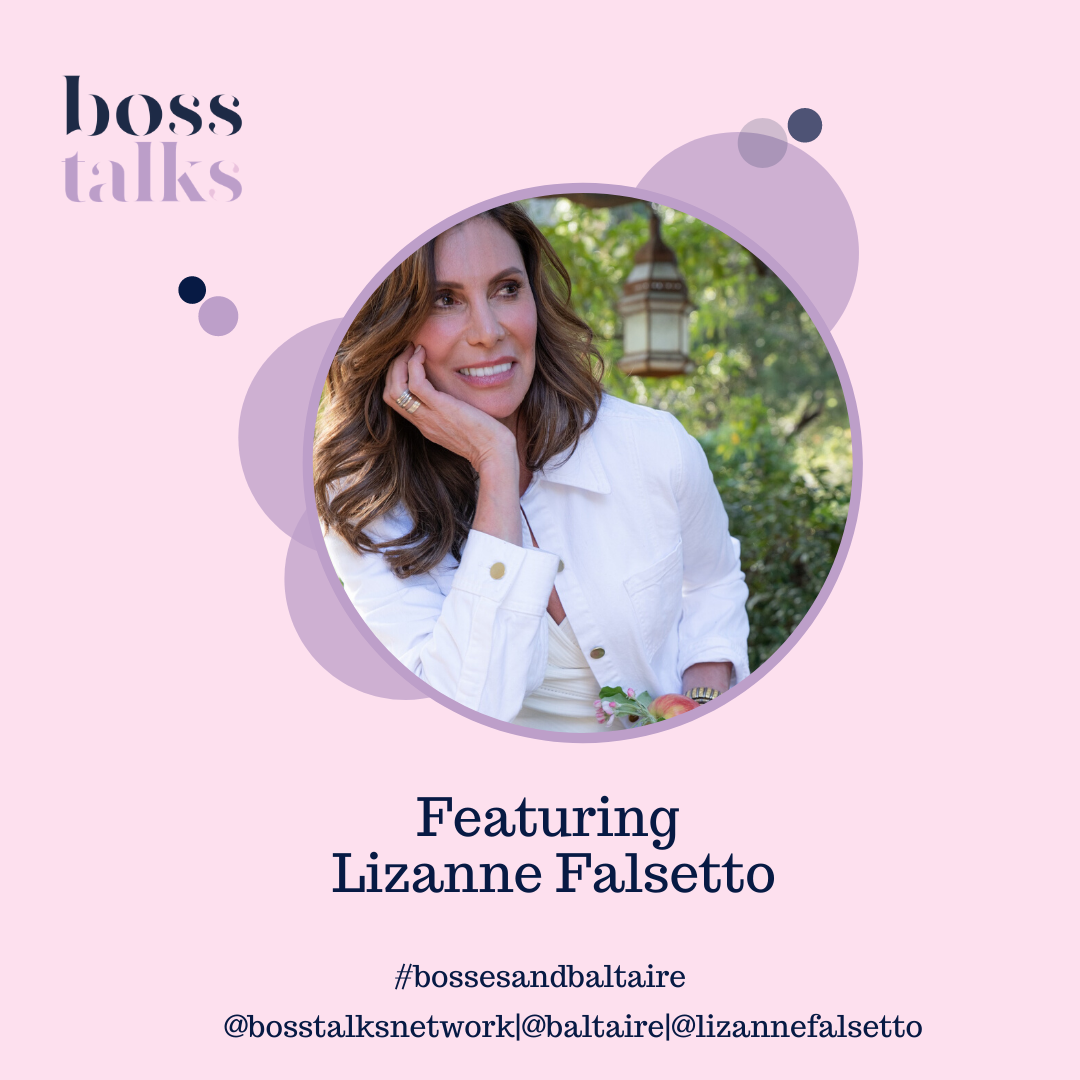 Agenda:
7:00-7:45 p.m. Networking
7:45-8:30 p.m. Fireside Chat
8:30-9:00p.m Meet and greet with Lizanne
About Our Speaker
Lizanne Falsetto epitomizes today's woman. She is a celebrated CEO & founder of thinkThin® (the lifestyle brand she sold in late 2015), health and wellness visionary, retail trend spotter, sought-after business media commentator, and advisor to the next-generation of entrepreneurs. While a successful fashion model in the 1990s, she hungered for a protein-rich, high-energy on-the-go snack, that was low in sugar and gluten-free. thinkThin® was founded to address this market opportunity. Crafted by hand from a personal recipe, thinkThin® quickly scaled nationally and globally. What began as a clear market opportunity in health foods ended up as a 20-year tenure as CEO of one of the fastest-growing health food snacks in history. After thinkThin® was acquired in December of 2015, Lizanne began a new chapter with LF Advisory as an advisor to CEOs and early stage entrepreneurs with clear track records in product design, market share capture, and revenue-relevant business leadership.
In early 2019 under the LF Advisory umbrella, Lizanne established The Pink Talented Angels - an organization designed to bring women together to help one another thrive by opening up their hearts, minds & collective contacts for early/mid-stage entrepreneurs. Each event features a presentation by an entrepreneur who has one "Ask" for the group to help propel her business forward.
A natural explorer with an affinity for spotting retail trends long before they come into popularity, Lizanne started lizannefalsetto.com in 2018 as a wellness platform to share insights as she travels the world trying new and ancient foods, herbal remedies and products that are said to increase energy, stamina, and promote wellness & longevity. She looks for clues from the past to help create a simpler healthier future. Focusing on three key pillars: Advisory, Food and Wellness - lizannefalsetto.com is an opportunity to share not only her experiences in building a national lifestyle brand and support other entrepreneurs (Advisory), but to go on an adventure to discover health and well-being through nutrition, traditional Chinese herbs, recipes, trends in food/food science, DIY natural beauty tips and reviews on organic products.
Lizanne divides her time between Los Angeles and her organic ranch in Ojai, where she raises her two children and tends to her avocado orchard & garden.
For more information on Lizanne Falsetto visit: lizannefalsetto.com
Social media handles and tags for Twitter, Instagram, Facebook, LinkedIn, etc.:
Instagram: @lizannefalsetto
Facebook: @lizannefalsettomodernwellness
https://www.linkedin.com/in/lizannefalsetto/
Twitter: @lizannefalsetto
https://www.pinterest.com/falsettolizanne/
Our venue Partner: Baltaire Restaurant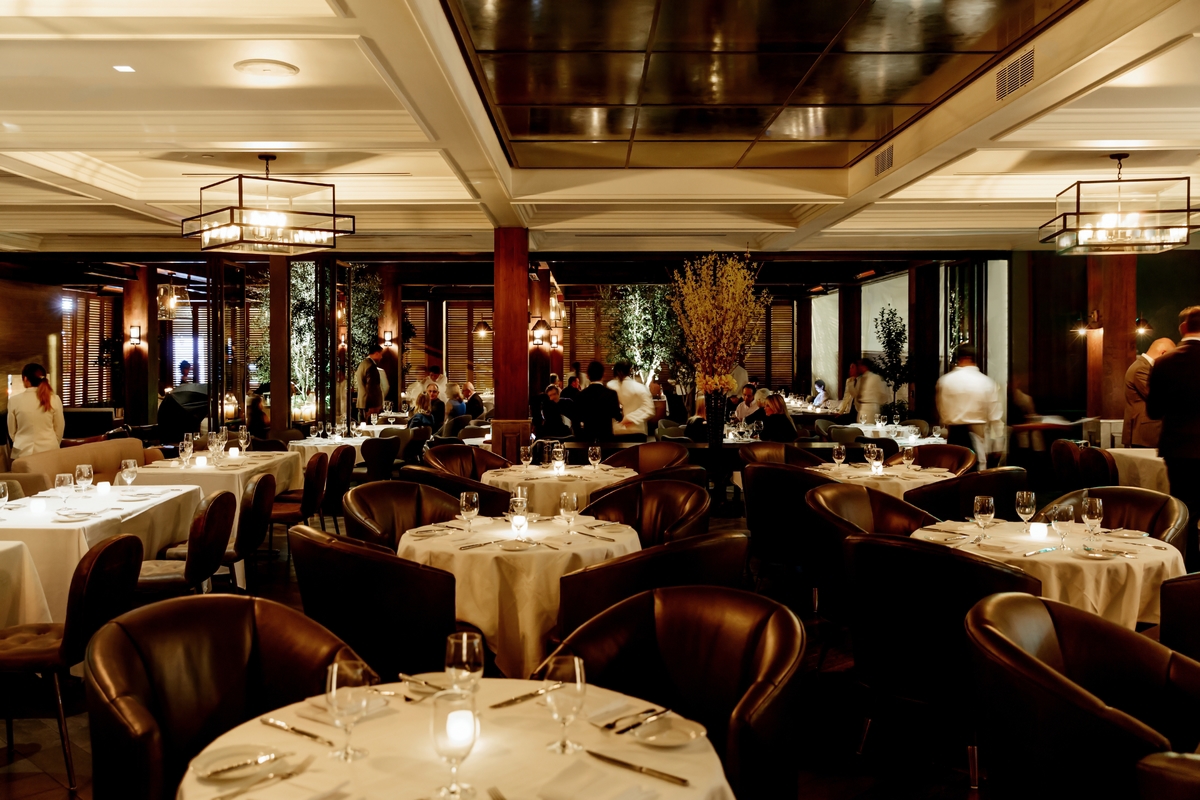 A contemporary restaurant with classic genes, Baltaire is where to enjoy lunch in the sun and dinner under the stars. It's the perfect place for cocktails and conversation or an intimate dinner any night of the week.
With Executive Chef Travis Strickland leading our kitchen, and our certified sommelier conceptualizing cocktails and curating the wine list, Baltaire brings the highest grade steaks, exceptional seafood, resplendent drinks, and plenty of healthy, light fare options to Brentwood.
Our light and airy dining room gives way to a gorgeous outdoor terrace by way of floor-to-ceiling glass doors, providing spacious seating for sun-soaked lunches and lavish nighttime wining and dining, all with a mid-century modern design. Adjacent to the main dining room, our inviting lounge is the ideal place to meet and enjoy a cocktail or glass of wine and listen to music. Experience a steakhouse, completely re-imagined.