Description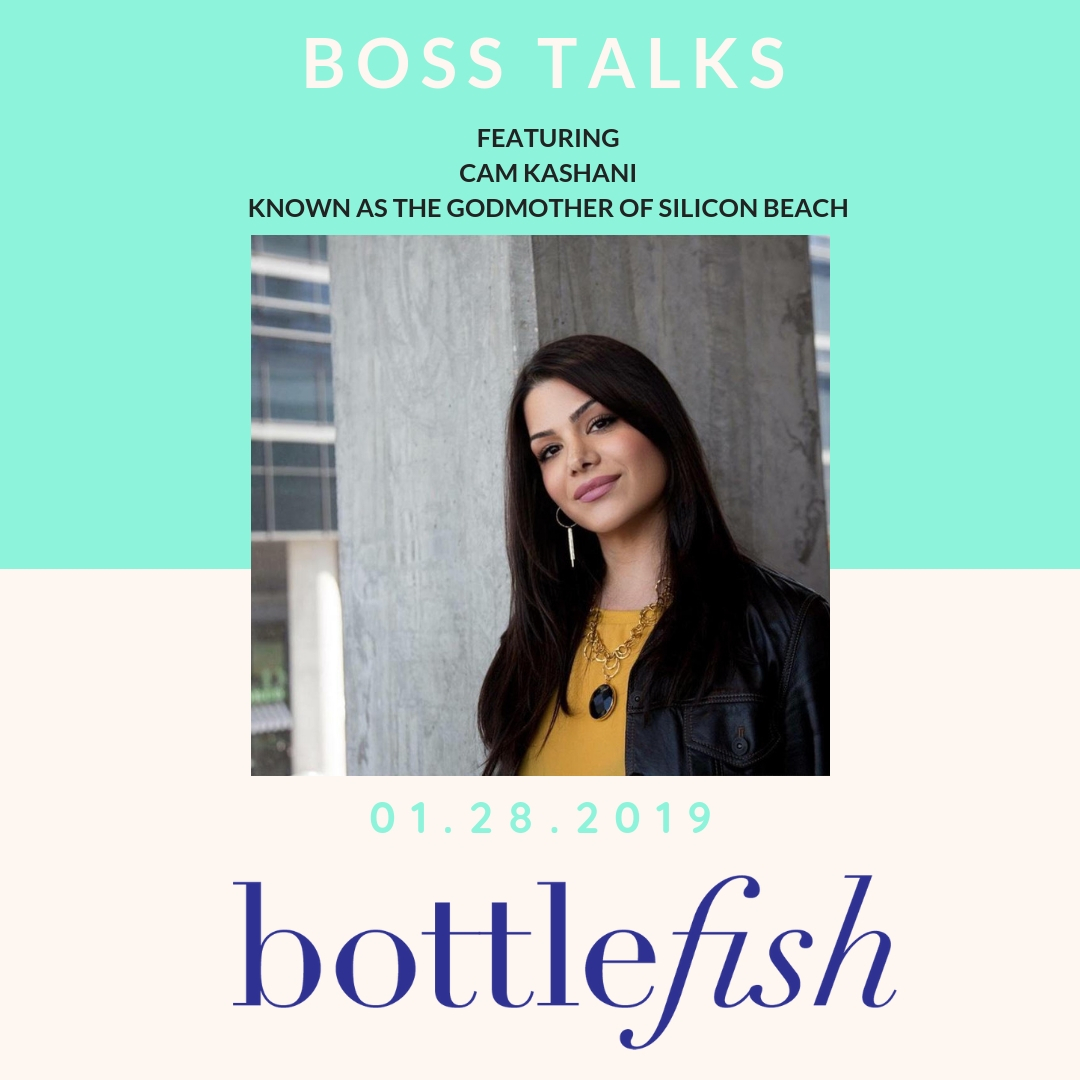 Agenda:
7 p.m. checkin and networking
8 p.m. Fireside chat and interactive session
Learn the 5 traits to becoming a successful entrepreneur
9 p.m.-9:30 p.m. Meet and greet with Cam
About our speaker
Godmother of Silicon Beach, Expert Speaker with US State Department, 3x founder, and single mom of twin boys, Cam has worked with 4000+ Entrepreneurs and 700+ startups. She is on a mission to humanize business and her vision is a global economy that thrives on WE, not ME. Today, Cam is on to her third company, COACCEL: The Human Accelerator, a unique 3- month program, 1-1, that focuses on building powerful, mindful leaders. COACCEL: The Human Accelerator specializes in Female Founders, though are open to Humans. Learn more at COACCEL.com. Previously, Cam cofounded the first co-working space in Los Angeles for technology startups and entrepreneurs in 2010, Coloft, which was infamously referred to as groundzero for the LA tech ecosystem. During her four years there, Coloft had over 1400 alumni, including Uber LA, Instacart, Fullscreen and so many more. While Cam works with men and women, she is specifically passionate about working with women because she believes that if women embrace their own deeply rooted power, they can collectively shift the energy in business and ultimately create a harmonious environment for all.
About BottleFish
Located in the Brentenwood Gardens, an iconic small retail center in the heart of Bretenwood, an upscale Los Angeles neighborhood, Bottlefish is a modern seafood-centric restaurant serving a mix of classic and unique culinary driven dishes. Our seasonally inspired menu includes a raw bar, simply grilled fish, as well as vegetarian, vegan and gluten-free dishes.
Bottlefish is the vision of Rick Rosenfield and Larry Flax, the co-founders of California Pizza Kitchen. Under their guidance for over 25 years, "CPK" grew to be a world famous premium brand with more than 250 restaurants spread throughout the United States and internationally.