Description
Beautiful ladies! This event is just for you and the women in your life if you're in need of some time out and a half day just for you.
I get it, we've got these fast-paced lives and it constantly feels like there's more to do and never enough hours in the day to get everything done. You're busy looking after everyone and everything else - and time out for you is the last thing that takes a priority.
The Inspired Women of Perth have created this divine event, just for you, because we've seen far too many ladies in our beautiful community get burnt out, working really hard, and not making time to put themselves, and a little self-love, first.
The Boss Goddess Experience is a half day of looking after you and refilling your tank. We've created a space for you take that much needed time out, where you'll get to connect with other like-minded ladies, recharge your batteries and leave feeling totally relaxed and centred.
Your morning includes yoga, meditation, self-care and inspirational workshop, sound journey healing, lots of laughs, meeting new girlfriends and enjoying a delicious and divinely nourishing morning tea.
The Finer Details:
4-hour morning of bliss

1 hour of QiYoga – the fusion of Chi Gong and hatha yoga

Powerful and inspiring workshop empowering you with some take-home self-love and self-care practices

1 hour sound journey healing with Tenille Bentley

Delicious morning tea of healthy treats (okay and cake!)

Connected conversations with new friends
If you're looking to take a little time out for you, then join us for this gorgeous half day retreat which is all about you!
What to bring:
Wear something comfortable that you can do yoga in, activewear is ideal. BYO yoga mat, we have a couple spare but not enough for everyone. You may want to bring a blanket, cushion and your own bottle of water.
Oh, and be sure to arrive by 8.50am as we will be starting bang on 9am.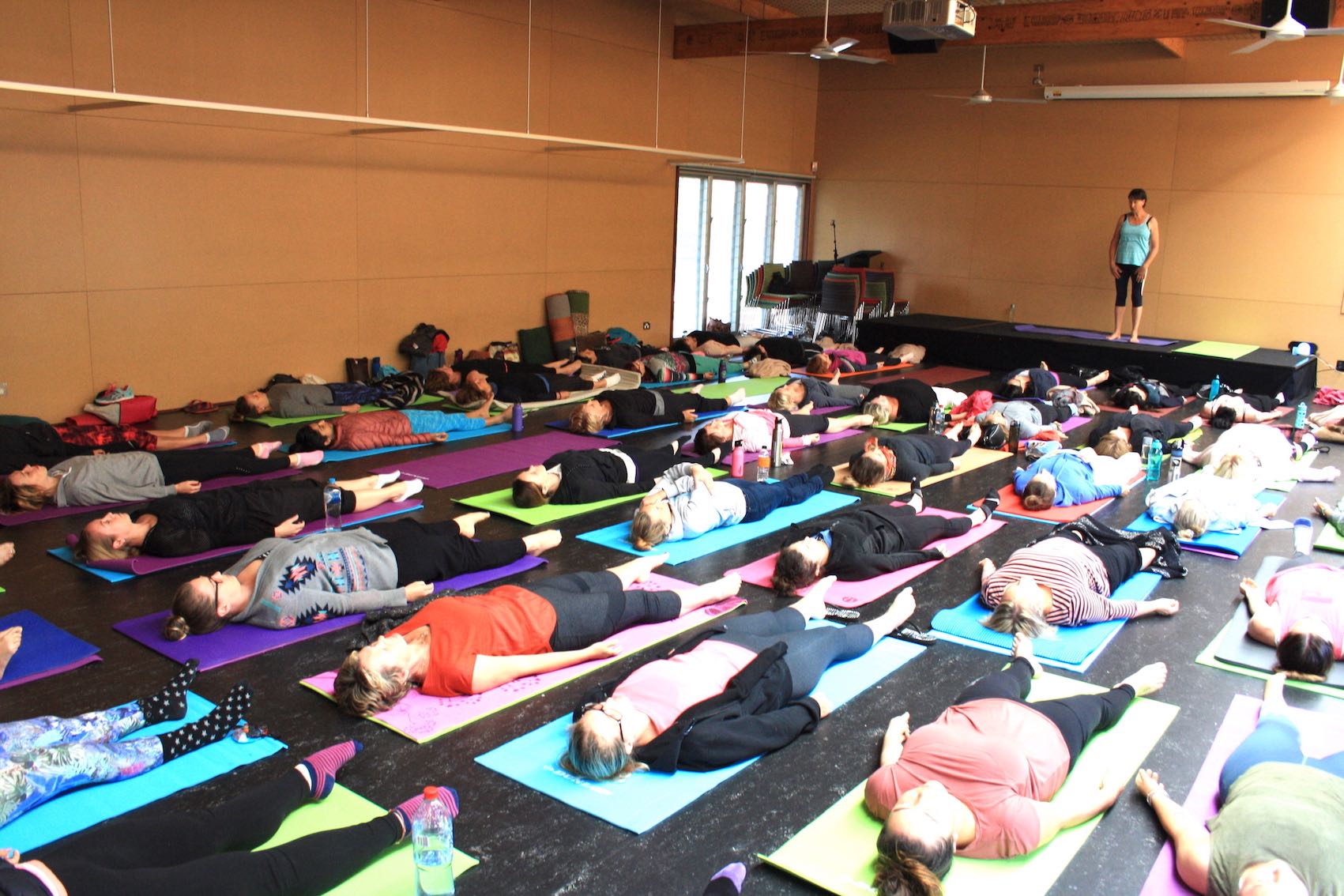 Who are the Inspired Women?
We are a growing community of dynamic, like-minded and like-hearted women who come together regularly (we have two regular monthly events plus special bonuses, like this retreat!).
Founder of Inspired Women, Renee Kacz, created the community because she was ready to be part of a new paradigm of community. She could see her business colleauges and friends crying out to meet new amazing women... but not knowing how or where. So in 2014 Renee started the Inspired Women - to bring together Perth's inspired women, dynamic thinkers and ladies with a whole lotta heart, so they could connect, form new and deep, meaningful friendships and create new business opportunities for one another.
Inspired Women events are unlike anything you've ever been to before! We make sure you walk away with a key learning, having your mind blown and totally inspired, PLUS having connected with a group of amazing new friends.
What others say about our events:
We know our events are pretty unique, but don't just take our word for it, here's what others have to say...
"Oh my gosh, the Boss Goddess Experience was the best thing I could have done for myself. I was feeling so stressed and wound up from work, and by the time I left I felt light and completely refreshed, thank you so much." - Cathy McGarvey

"I thoroughly enjoyed my first event with other like minded gorgeous women! See you all again soon." – Phoebe Longwood
"Such an amazing event, thanks so much for all that you do through the Inspired Women Renee Kacz! It was so great having a chat with you and meeting so many inspiring and heart-centred women." – Caitlyn Walker
"This was a wonderful event. I love this group for all the inspiring women there today. I also really appreciate the Inspired Women group for all the support and new connections!" – Laura Raghunathan
"Thanks to the team for hosting us. Hi5 to the BossBabes who took time out of their schedule to connect – it was lovely to meet you." – Eboney Burnside
"It was so lovely meeting such wonderful and like-minded ladies. This was my first time and glad I came along!" – Reem Kubba
"Thank you all for a really lovely event. It feels so good to speak with people who think the same and who want the same things in life. I'm very grateful. Renee Kacz thank you for the work you do to make this happen. Looking forward to seeing you all again soon." – Sorcha McAloon