Description
Is it time to turn up the self-care notch just a bit?
Let me guess…
You don't remember the last time you took time out to do something just for you?
You're one very busy lady, always helping others, whether it's a friend in need or of course, your family.
And you're getting to the point where you're tired of being tired?
But you know what… If we don't take care of ourselves, spend just a little time nurturing ourselves, then what good are we to our partners, our children, colleagues and clients?
At Inspired Women we know how important it is to take time to stop, regroup, have a little breather, totally rejuvenate AND connect with a community of amazing ladies at the same time!
You're invited to join the Inspired Women as we take care of your every need and help you totally relax in pampered comfort with a tribe of gorgeous ladies.
Your day includes:
Yoga

– Jen Kaz will guide you through this experience of blissful and therapeutic QiYoga which is the combination of hatha yoga with Qi Gong (or chi gong), a healing Chinese art form. If you haven't done Qi Gong before, it's pretty dang amazing. It's kind of like yoga but also heals your body at an energetic level, leaving you feeling super refreshed, calm and centred.
Self-care workshop – be inspired by public speaker, business coach and the founder of Inspired Women, Renee Kacz, who will be hosting this interactive workshop about how to make 2018 your best year yet by embracing easy, energising and inspiring daily rituals.


Delicious and healthy morning tea – think amazing and healthy raw treats! Yum.
Sound Journey Healing with Tenille Bentley

– if you haven't experienced one of Tenille's life-changing sound frequency healing workshops, then you are in for a BIG treat!! Tenille's sound healing will take your self-care, rest, relaxation and rejuvenation to a whole new level. Tenille's powerful work can also help to break through old patterns of thought that are no longer serving you, find greater meaning or your purpose in life and help find and keep meaningful relationships.
Prize draws and pampering giveaways!
Connection

– best of all, you can expect to walk away from this blissful day having connected with a community of like-minded and like-hearted new friends.
If you're looking to take a little time out for you, then join us for this gorgeous half day retreat which is all about you!
Get in QUICK!
This event sold out in less than a week last time!! Be sure to get your ticket before they sell out.
What to bring:
Wear something comfortable that you can do yoga in, activewear is ideal. BYO yoga mat, we have a couple spare but not enough for everyone. You may want to bring a blanket, cushion and your own bottle of water.
Oh, and be sure to arrive by 8.50am as we will be starting bang on 9am.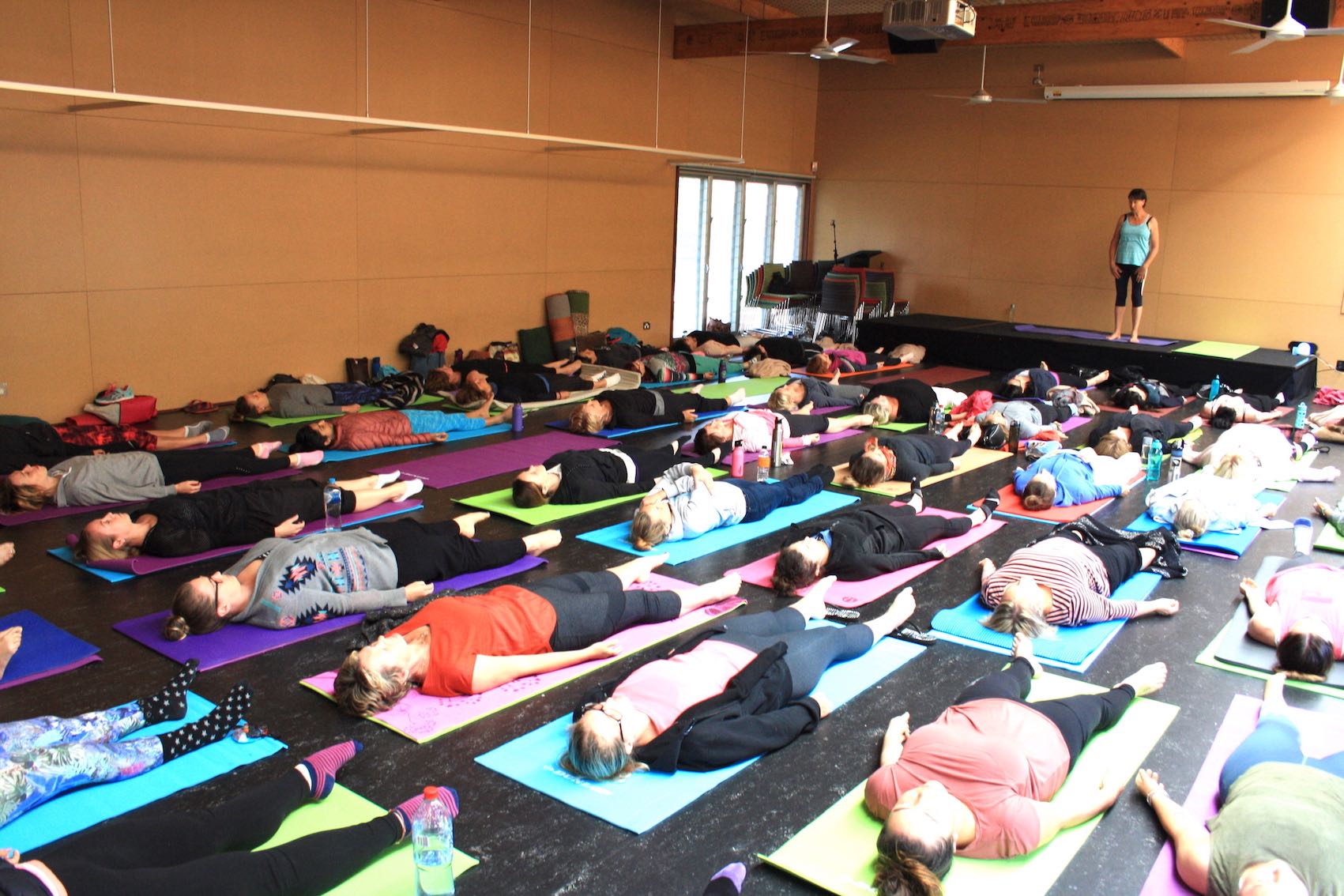 Who are the Inspired Women?
We are a growing community of dynamic, like-minded and like-hearted women who come together regularly (we have two regular monthly events plus special bonuses, like this retreat!).
Founder of Inspired Women, Renee Kacz, created the community because she was ready to be part of a new paradigm of community. She could see her business colleauges and friends crying out to meet new amazing women... but not knowing how or where. So in 2014 Renee started the Inspired Women - to bring together Perth's inspired women, dynamic thinkers and ladies with a whole lotta heart, so they could connect, form new and deep, meaningful friendships and create new business opportunities for one another.
Inspired Women events are unlike anything you've ever been to before! We make sure you walk away with a key learning, having your mind blown and totally inspired, PLUS having connected with a group of amazing new friends.
What others say about our events:
We know our events are pretty unique, but don't just take our word for it, here's what others have to say...
"Oh my gosh, the Boss Goddess Experience was the best thing I could have done for myself. I was feeling so stressed and wound up from work, and by the time I left I felt light and completely refreshed, thank you so much." - Cathy McGarvey

"I thoroughly enjoyed my first event with other like minded gorgeous women! See you all again soon." – Phoebe Longwood
"Such an amazing event, thanks so much for all that you do through the Inspired Women Renee Kacz! It was so great having a chat with you and meeting so many inspiring and heart-centred women." – Caitlyn Walker
"This was a wonderful event. I love this group for all the inspiring women there today. I also really appreciate the Inspired Women group for all the support and new connections!" – Laura Raghunathan
"Thanks to the team for hosting us. Hi5 to the BossBabes who took time out of their schedule to connect – it was lovely to meet you." – Eboney Burnside
"It was so lovely meeting such wonderful and like-minded ladies. This was my first time and glad I came along!" – Reem Kubba
"Thank you all for a really lovely event. It feels so good to speak with people who think the same and who want the same things in life. I'm very grateful. Renee Kacz thank you for the work you do to make this happen. Looking forward to seeing you all again soon." – Sorcha McAloon