BOSCPUG presents SIDE BY SIDE Screening, Q&A & Reception with Director Chris Kenneally & Guests

Thursday, December 6, 2012 from 6:30 PM to 9:30 PM (EST)
Event Details
DUE TO HIGH DEMAND:

"FIRST COME FIRST SERVE" - seating is not guaranteed - Doors open at 6:15PM for CHECK-IN - No admittance after screening begins at 7PM

*IF you made an online donation to attend tonite, we will have a reserved seat for you

THANK YOU

We will check you in via the mobile Eventbrite App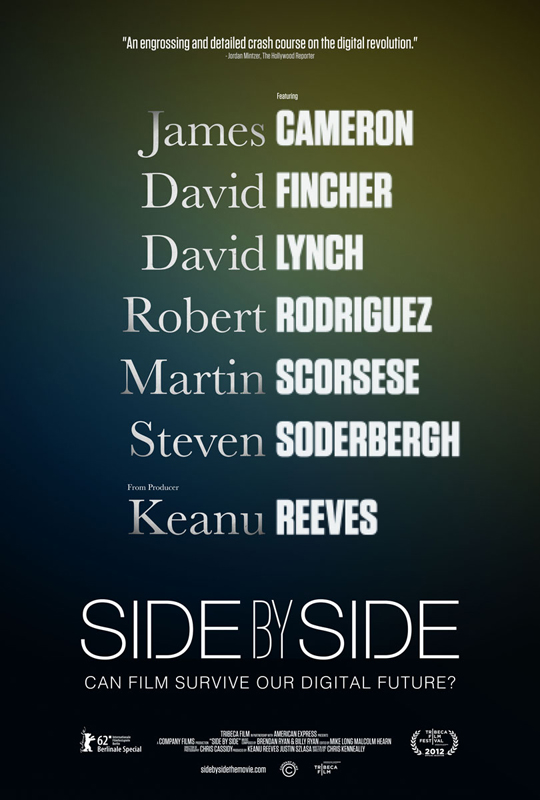 "[Side By Side] is worth a year of film school and at least 1,000 hours of DVD bonus commentary." – A. O. Scott, The New York Times
"An absolute MUST-SEE for anyone who loves movies." – David Poland, Movie City News
"An engrossing and detailed crash course on the digital revolution." – Jordan Mintzer, The Hollywood Reporter

"Fascinating... utterly absorbing." – Oliver Lyttelton, The Playlist
"Utterly irresistible... Keanu Reeves canvasses opinions from a truly impressive array of talents." – Leslie Felperin, Variety

For December, BOSCPUG is excited to bring you a special event exploring the digital cinema revolution as we pose the question, "Can Film survive our Digital Future?"

The evening will begin with a private screening of the documentary SIDE BY SIDE, followed by a Q&A with CHRIS KENNEALLY (Director) & guests.
Then, join us for an industry reception featuring Drinks & Appetizers + Networking next door at SALVATORE'S to continue the conversation.
ABOUT SIDE BY SIDE:

SIDE BY SIDE takes an in depth look at the past and the future of filmmaking. Since the invention of cinema, the standard format for recording moving images has been film. Over the past two decades, a new form of digital filmmaking has emerged, creating a groundbreaking evolution in the medium. Through interviews with notable directors, cinematographers, producers, technologists, editors and exhibitors, SIDE BY SIDE examines all aspects of filmmaking - what has been gained, what is lost, and what the future might bring.
Read: "Side By Side" Director Chris Kenneally on How Keanu's Curiosity Sparked the Film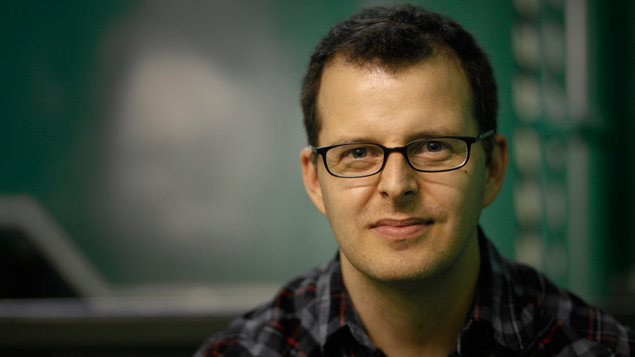 Chris Kenneally lives in Brooklyn. He wrote, directed, and produced the doc Crazy Legs Conti: Zen and the Art of Competitive Eating (TFF 2003). He is currently in pre-production on a narrative feature about a teenage graffiti artist in Coney Island called Green Dolphin and is developing an episodic series called Chef.

DATE: Thursday, December 6, 2012
TIMES: 7PM-9:30PM (doors open at 6:15PM for check-in)**
**Screening begins PROMPTLY at 7PM!
 
VENUE:
Bright Family 2K Screening Room
The Paramount Center
559 Washington St
Boston, MA 02111
6:15 - Check In
7:00 - Screening (no seating after the screening begins)
9:30 - Drinks and Appetizers + Networking at SALVATORE'S

EASY VALIDATED PARKING:
(Validated $10 Flat Rate Parking - at LAFAYETTE GARAGE, across street from Salvatore's and inside the HYATT REGENCY BOSTON at One Avenue de Lafayette)
---
The Bright Family 2K Screening Room
BOSCPUG is proud to work with Emerson Visual and Media Arts to offer an evening of production and post-production conversation in the intimate and state of the art Bright Family 2K Screening Room at The Paramount Center at Emerson College.
Named for the family of Kevin Bright '76, the Bright Family Screening Room seats approximately 200 people. It features the latest film and 2K digital video projection including 35mm. The dramatic double-height Gallery and Lobby connects to the Paramount Mainstage.
---
 
DIRECTIONS:
Enter the main entrance to The Paramount Center at 559 Washington Street. Go up the elevators to the left and to the 4th floor. There will be front of house staff to greet you at the Bright Family Screening Room.

Venue Box Office: 617-824-8400

SPECIAL VALIDATED $10 FLAT RATE PARKING:
*SALVATORE'S (545 Washington Street, directly between The Paramount Center and The Boston Opera House) offers validated discount parking for a $10 flat rate between 4pm-5am at LAFAYETTE GARAGE, across the street from the restaurant and inside the Hyatt Regency Boston, One Avenue de Lafayette, Boston)  - stop by before BOSCPUG at Salvatore's for a bite to eat or coffee/drink!
 
Emerson also recommends to park in the Millennium Place Garage at The Ritz-Carlton Boston Common, 47 Boylston Street (617-574-7252). Note this parking is not vaildated!

MBTA:
- Orange Line: Take the Chinatown Exit
- Red Line: Take the Park Street Exit
- Green Line: Take the Boylston Street exit
MBTA info: http://mbta.com/schedules_and_maps/rail/
 
Special thank you to the Department of Visual & Media Arts at Emerson College for hosting our Fall BOSCPUG Meets.
Sponsored in part by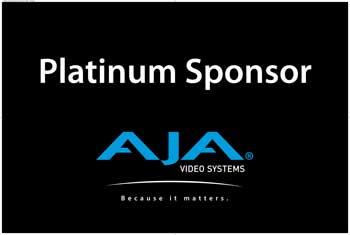 BOSCPUG 2012 Platinum Sponsor
Special Acknowledgement to

Questions? Email Dan Bérubé at dberube at bosfcpug.org
 
The Boston Creative Pro User Group is a story driven community of globally connected collaborative digital filmmakers and broadcast professionals focusing on the craft of visual storytelling not only to show How but to share Aesthetics and related tools for digital cinema and distribution. BOSCPUG will continue to build upon the success of the Boston Final Cut Pro User Group, retaining "BOSFCPUG" while evermore focusing on all NLEs on Mac, PC and mobile platforms and on the exciting growth and future of Visual Storytelling.
Attendee List
Sort by:

Date

|

Last Name
When & Where

BRIGHT FAMILY 2K SCREENING ROOM
The Paramount Center - Emerson College
559 Washington Street
Boston, MA 02111


Thursday, December 6, 2012 from 6:30 PM to 9:30 PM (EST)
Add to my calendar
Organizer
Boston Creative Pro User Group
ABOUT BOSTON CREATIVE PRO USER GROUP - BOSCPUG
The Boston Creative Pro User Group (BOSCPUG) is a story driven, globally connected community of ready-to-collaborate digital filmmakers and broadcast professionals focusing on the craft of Visual Storytelling and related tools for digital cinema and distribution.
BOSCPUG regularly brings top industry filmmakers and creatives to Boston to share and discuss their latest work and their workflows. BOSCPUG also regularly holds affordable production and post-production workshops. BOSCPUG is a professional, creative outlet to pitch ideas for episodic content creation and to discover talent, crew and distribution for your projects.
Connect with the BOSCPUG at: http://boscpug.org
Email: Daniel Bérubé
BOSCPUG presents SIDE BY SIDE Screening, Q&A & Reception with Director Chris Kenneally & Guests