BOSCPUG Featuring Simon Walker, Aharon Rabinowitz & Team Red Giant

Thursday, July 18, 2013 from 6:30 PM to 9:30 PM (EDT)
Event Details

presents
THURSDAY, July 18th

V I S U A L   S T O R Y T E L L E R S 
featuring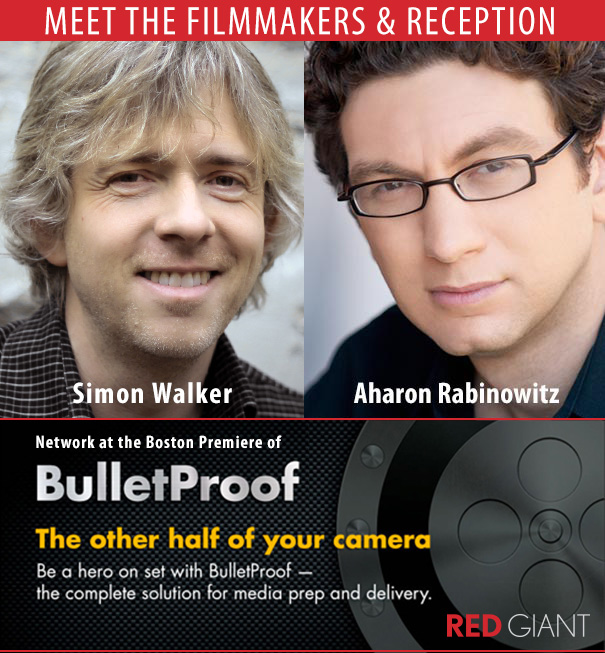 Simon Walker on Bulletproof: The Other Side of Your Camera

And AHARON RABINOWITZ of RED GIANT with SPY vs. Guy!

Back in the Bright at The Paramount Center at Emerson College

EASY VALIDATED PARKING:
(Validated $10 Flat Rate Parking - at LAFAYETTE GARAGE, across street from Salvatore's and inside the HYATT REGENCY BOSTON at One Avenue de Lafayette)
BIG DIG RAFFLE

*You must RSVP in order to attend and to Win Prizes
---
Producers, Editors, Visual Storytellers: Get out of your production offices and editing suites to network, swap stories and business cards, discover talent and crew for your next project - and interact with members of Boston's Production and Post community.

Whether you're an Adobe, Avid or Final Cut Pro based digital filmmaker, this is one networking workflow mixer you'll not want to miss to learn some new tips & tricks for your production and post workflow and to interact with with our featured guests!
SCHEDULED AGENDA:

SIMON WALKER: Red Giant BulletProof - The other half of your Camera
You've got a great camera, you've got a great editor; how do you manage everything between them? Join the Red Giant Team and London-based Guru Simon Walker as he demonstrates BulletProof, a complete media prep and delivery solution that simplifies how you handle footage every day. 
Offload, backup, organize, review, color, deliver. Whether you shoot with DSLR or a GoPro, BulletProof lets you focus on your story and get to the edit fast. Simon will give Boston filmmakers, videographers and data wranglers a first look at how quickly and easily they can now transform their capture into edit-ready footage.
The FREE BulletProof Beta is available - Get it Now at 
www.RedGiant.com/BulletProof
ABOUT SIMON WALKER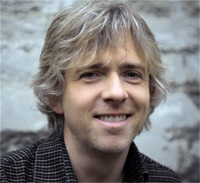 Simon Walker is an Adobe Certified Master Trainer, an Apple Certified Master Trainer, and an Instructor for the International Colorist Academy. He regularly demonstrates software techniques and workflows to video professionals across the globe, and guarantees that any jokes he might tell during his presentation will be new ones*. You can find out more about him at: www.simonwalkerfreelance.com or on Twitter @SimonWalker
*Only if you've not heard them before.

-----
AHARON RABINOWITZ: SPY vs. GUY, BulletProof & Filmmaking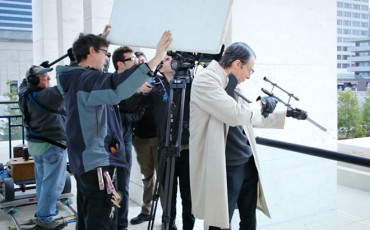 Aharon is Back! Join aharon for a special screening of SPY vs. GUY, the latest short from Director Seth Worley about a retired Russian spy who hunts down dangerous technology after it falls into unsuspecting hands. SPY vs. GUY was made with the help of Red Giant BulletProof.
Aharon and Simon will do Q & A on BulletProof and on filmmaking. Don't Miss This!

ABOUT AHARON RABINOWITZ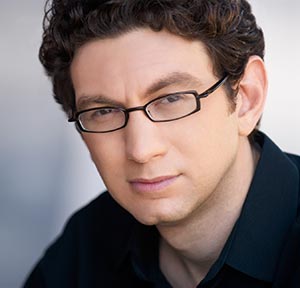 Aharon Rabinowitz is Director of Communities for Red Giant, where he manages the creation of all video content produced by Red Giant - commercials, video tutorials and short films. In addition, he often works with the product team in creating Red Giant plug-ins. 

In a previous life, Aharon was a producer, animator and technical manager for MTV Networks, Sesame Street and more.
You can follow Aharon on Twitter at @ABAOProductions and on the web at http://allbetsareoff.com/
INCLUDES After BOSCPUG Social Hour at SALVATORE'S
---
The Bright Family 2K Screening Room
BOSCPUG is proud to work with Emerson Visual and Media Arts to offer an evening of production and post-production conversation in the intimate and state of the art Bright Family 2K Screening Room at The Paramount Center at Emerson College.
Named for the family of Kevin Bright '76, the Bright Family Screening Room seats approximately 200 people. It features the latest film and 2K digital video projection including 35mm. The dramatic double-height Gallery and Lobby connects to the Paramount Mainstage.
---
DATE: Thursday, July 18, 2013
TIMES: 7PM-9:30PM (doors open at 6:30PM)**
**Meeting begins PROMPTLY at 7PM!
 
VENUE:
Bright Family 2K Screening Room
The Paramount Center
559 Washington St
Boston, MA 02111
 
DIRECTIONS:
Enter the main entrance to The Paramount Center at 559 Washington Street. Go up the elevators to the left and to the 4th floor. There will be front of house staff to greet you at the Bright Family Screening Room.

Venue Box Office: 617-824-8400

SPECIAL VALIDATED $10 FLAT RATE PARKING:
*SALVATORE'S (545 Washington Street, directly between The Paramount Center and The Boston Opera House) offers validated discount parking for a $10 flat rate between 4pm-5am at LAFAYETTE GARAGE, across the street from the restaurant and inside the Hyatt Regency Boston, One Avenue de Lafayette, Boston)  - stop by before BOSCPUG at Salvatore's for a bite to eat or coffee/drink!
 
Emerson also recommends to park in the Millennium Place Garage at The Ritz-Carlton Boston Common, 47 Boylston Street (617-574-7252). Note this parking is not vaildated!

MBTA:
- Orange Line: Take the Chinatown Exit
- Red Line: Take the Park Street Exit
- Green Line: Take the Boylston Street exit
MBTA info: http://mbta.com/schedules_and_maps/rail/
 
Special thank you to the Department of Visual & Media Arts at Emerson College for hosting our Fall BOSCPUG Meets.
 
Questions? Email Dan Bérubé at dberube at bosfcpug.org
 
The Boston Creative Pro User Group is a story driven community of globally connected collaborative digital filmmakers and broadcast professionals focusing on the craft of visual storytelling not only to show How but to share Aesthetics and related tools for digital cinema and distribution. BOSCPUG will continue to build upon the success of the Boston Final Cut Pro User Group, retaining "BOSFCPUG" while evermore focusing on all NLEs on Mac, PC and mobile platforms and on the exciting growth and future of Visual Storytelling.
When & Where

BRIGHT FAMILY 2K SCREENING ROOM
The Paramount Center - Emerson College
559 Washington Street
Boston, MA 02111


Thursday, July 18, 2013 from 6:30 PM to 9:30 PM (EDT)
Add to my calendar
Organizer
ABOUT BOSTON CREATIVE PRO USER GROUP - BOSCPUG
The Boston Creative Pro User Group (BOSCPUG) is a story driven, globally connected community of ready-to-collaborate digital filmmakers and broadcast professionals focusing on the craft of Visual Storytelling and related tools for digital cinema and distribution.
BOSCPUG regularly brings top industry filmmakers and creatives to Boston to share and discuss their latest work and their workflows. BOSCPUG also regularly holds affordable production and post-production workshops. BOSCPUG is a professional, creative outlet to pitch ideas for episodic content creation and to discover talent, crew and distribution for your projects.
Connect with the BOSCPUG at: http://boscpug.org
Email: Daniel Bérubé