BOSCPUG Featuring Dan Lebental, A.C.E. (ELF, IRONMAN) & TouchEdit; Ross Shain, Brickyard VFX, mocha Pro & More

Thursday, February 21, 2013 from 6:30 PM to 10:00 PM (EST)
Event Details

presents
THURSDAY, FEBRUARY 21st
V I S U A L   S T O R Y T E L L E R S 
featuring
ACADEMY AWARD WINNER ROSS SHAIN of IMAGINEER SYSTES & ROBIN HOBART OF BRICKYARD VFX ON mocha Pro
---
*You must RSVP in order to attend and to Win Prizes
INCLUDES After BOSCPUG Social Hour at SALVATORE'S
EASY VALIDATED PARKING:
(Validated $10 Flat Rate Parking - at LAFAYETTE GARAGE, across street from Salvatore's and inside the HYATT REGENCY BOSTON at One Avenue de Lafayette)
YOUR CHANCE TO WIN PRIZES LIKE MOCHA PRO AND TOUCHEDIT IN THE BIG DIG RAFFLE!
---
Producers, Editors, Visual Storytellers: Get out of your production offices and editing suites to network, swap stories and business cards and interact with members of Boston's Production and Post community.

Whether you're an Adobe, Final Cut Pro or Avid based digital filmmaker, this is one networking workflow mixer you'll not want to miss to learn some new tips & tricks for your production and post workflow and to interact with with our featured guests!
SCHEDULED AGENDA:
- BOSTON DEBUT OF TOUCHEDIT: DAN LEBENTAL, A.C.E. (IRONMAN, IRONMAN 2)
Join Hollywood editor Dan Lebental, A.C.E. for the Boston debut of his new pro editing app for the iPad, TouchEdit. TouchEdit captures the spirit of classical filmmaking while offering cutting-edge digital editing capabilities. By allowing editors to cut video using finger touch commands on tactile filmstrips, TouchEdit reconnects its users with the essence of real film. The app can also carry metadata, including timecode, and can output specialized lists to collaborate with other editing systems.

ABOUT DAN LEBENTAL, A.C.E.

DAN LEBENTAL, A.C.E. is a Hollywood professional editor, the founder and the designer of TouchEdit. He has been editing feature films for more than twenty years, working with some of Hollywood's top movie studios and directors. His long time collaboration with Jon Favreau has yielded hits such as ELF, COWBOYS & ALIENS and the blockbusters IRONMAN and IRONMAN 2. His versatility across genres includes working on comedies, dramas, thrillers, documentaries, TV projects as represented by more than 20 movies and hundreds of music videos cut over the span of his career.

He recently completed the documentary THE ART OF CONFLICT as both Producer and Editor.

Dan Lebental is a member of American Cinema Editors and the Motion Picture Academy of Arts, has lectured on the art of editing at USC and has spoken at various international conferences.

Throughout his career Dan continues to support and mentor students and aspiring beginners taking pleasure in fostering a new generation of editors.
---
- mocha Pro: Ross Shain, Imagineer Systems and Robin Hobart, Brickyard VFX
Ross Shain will present on mocha Pro from Imagineer Systems. Ross and Imagineer Systems has just been honored by the Academy of Motion Pictures Arts and Sciences with a Scientific and Technical Award for mocha and its Planar Tracking technology. Motion tracking and rotoscoping are necessary foundation skills for both finishing and visual effects. Special Guest Robin Hobart from Boston's Brickyard VFX will show how the team at Brickyard has used mocha on recent projects and discuss how Imagineer's software tools fits into their workflow.

Imagineer Systems is the Academy Award winning developer of visual effects solutions for film, video and broadcast post production markets.  Imagineer Systems has made its mark on such marquee Hollywood blockbuster productions as The Hobbit, Black Swan, The Amazing Spiderman, Invictus, and the Harry Potter series.


ABOUT ROSS SHAIN
Ross Shain is the Chief Marketing Officer of Imagineer Systems. With 20 years of creative and technical experience in post-production and the software industry, Shain has held responsibilities ranging from post-production specialist and product designer to business development executive.  As an award winning visual effects supervisor and finishing artist, he worked on numerous music videos, network show opens, nationally televised commercials and feature films.  Prior to his role at Imagineer Systems, Shain held positions with Avid Technology, On2 Technologies, Northern Lights Post and New York University's CADA Program.
ABOUT ROBIN HOBART
Robin Hobart is a visual effects artist at Brickyard VFX, a nationally recognized company specializing in film, television and commercial visual effects.
---

- Music Video "READY OR NOT" Air Traffic Controller: Rick Macomber, Macomber Productions
Rick Macomber is back to screen his newly released music video for the band Air Traffic Controller, "READY OR NOT" - and Rick will be joined by local filmmaker Sean Meehan who will screen behind the scenes footage to discuss the making of this video.

---
The Bright Family 2K Screening Room
BOSCPUG is proud to work with Emerson Visual and Media Arts to offer an evening of production and post-production conversation in the intimate and state of the art Bright Family 2K Screening Room at The Paramount Center at Emerson College.
Named for the family of Kevin Bright '76, the Bright Family Screening Room seats approximately 200 people. It features the latest film and 2K digital video projection including 35mm. The dramatic double-height Gallery and Lobby connects to the Paramount Mainstage.
---
BOSCPUG Courteously Sponsored by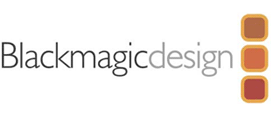 DATE: Thursday, February 21, 2013
TIMES: 7PM-9:30PM (doors open at 6:30PM)**
**Meeting begins PROMPTLY at 7PM!
 
VENUE:
Bright Family 2K Screening Room
The Paramount Center
559 Washington St
Boston, MA 02111
 
DIRECTIONS:
Enter the main entrance to The Paramount Center at 559 Washington Street. Go up the elevators to the left and to the 4th floor. There will be front of house staff to greet you at the Bright Family Screening Room.

Venue Box Office: 617-824-8400

SPECIAL VALIDATED $10 FLAT RATE PARKING:
*SALVATORE'S (545 Washington Street, directly between The Paramount Center and The Boston Opera House) offers validated discount parking for a $10 flat rate between 4pm-5am at LAFAYETTE GARAGE, across the street from the restaurant and inside the Hyatt Regency Boston, One Avenue de Lafayette, Boston)  - stop by before BOSCPUG at Salvatore's for a bite to eat or coffee/drink!
 
Emerson also recommends to park in the Millennium Place Garage at The Ritz-Carlton Boston Common, 47 Boylston Street (617-574-7252). Note this parking is not vaildated!

MBTA:
- Orange Line: Take the Chinatown Exit
- Red Line: Take the Park Street Exit
- Green Line: Take the Boylston Street exit
MBTA info: http://mbta.com/schedules_and_maps/rail/
 
Special thank you to the Department of Visual & Media Arts at Emerson College for hosting our Fall BOSCPUG Meets.
 
Questions? Email Dan Bérubé at dberube at bosfcpug.org
 
The Boston Creative Pro User Group is a story driven community of globally connected collaborative digital filmmakers and broadcast professionals focusing on the craft of visual storytelling not only to show How but to share Aesthetics and related tools for digital cinema and distribution. BOSCPUG will continue to build upon the success of the Boston Final Cut Pro User Group, retaining "BOSFCPUG" while evermore focusing on all NLEs on Mac, PC and mobile platforms and on the exciting growth and future of Visual Storytelling.
When & Where

BRIGHT FAMILY 2K SCREENING ROOM
The Paramount Center - Emerson College
559 Washington Street
Boston, MA 02111


Thursday, February 21, 2013 from 6:30 PM to 10:00 PM (EST)
Add to my calendar
Organizer
ABOUT BOSTON CREATIVE PRO USER GROUP - BOSCPUG
The Boston Creative Pro User Group (BOSCPUG) is a story driven, globally connected community of ready-to-collaborate digital filmmakers and broadcast professionals focusing on the craft of Visual Storytelling and related tools for digital cinema and distribution.
BOSCPUG regularly brings top industry filmmakers and creatives to Boston to share and discuss their latest work and their workflows. BOSCPUG also regularly holds affordable production and post-production workshops. BOSCPUG is a professional, creative outlet to pitch ideas for episodic content creation and to discover talent, crew and distribution for your projects.
Connect with the BOSCPUG at: http://boscpug.org
Email: Daniel Bérubé