Description
All current Boschies and Bosch Alumni (and those visiting Berlin) are cordially invited to join us at the Gendarmenmarkt Christmas Market for an evening of good food, drinks, and good old holiday cheer on Wednesday, December 13th at 7 PM. As an added bonus, we will have Cristina Gonzalez (XXXII), the Christmas Market expert with us to tell us more about this great German tradition.
Details:
Meeting Point: Kasermandl-Weihnachtsmarkt at 7 PM inside of the Gendarmenmarkt Christmas Market. (See map below for location of Kasermandl inside the Christmas Market. Disregard the "Meeting Point" icon.)
RSVP: If you would like to attend, please email Shana Kennedy (organizer) at shanakennedy@hotmail.com by November 26th.
Note: This event is generously sponsored by the Robert Bosch Foundation Alumni Association (RBFAA) but if there are too many people or if we go over the budgeted amount, you may need to contribute. Boschies and Bosch Alumni have priority for this event; however, if you would like to bring a significant other, please let us know. We will keep a list and if there are additional spots left, they can join us on a first come, first serve (via email) basis.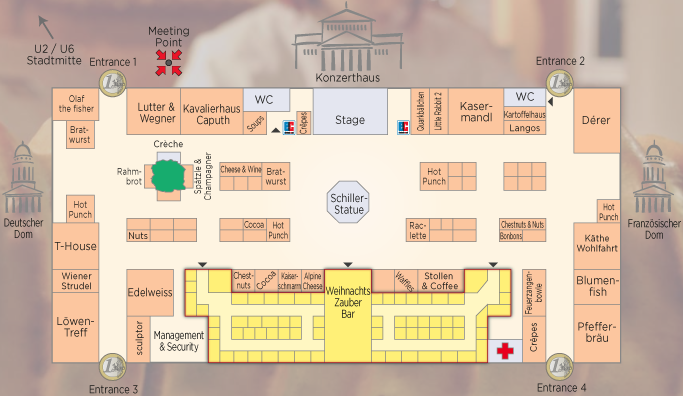 Organizer of Boschie Night at the Christmas Market