Borough of Manhattan Community College: Faculty Convocation Invitation
Actions and Detail Panel
Borough of Manhattan Community College: Faculty Convocation Invitation
Fri, January 27, 2017, 10:00 AM – 3:00 PM EST
Description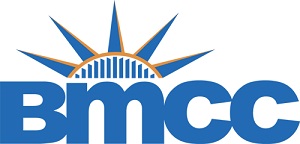 We are pleased to announce the first annual Winter Faculty Convocation. This is an opportunity for all BMCC faculty to gather to discuss teaching and learning in support of student success.
Faculty Convocation will take place on Friday, January 27, 2017 at 199 Chambers Street, starting with an all faculty meeting at 10 a.m. in Theater One. We will have the opportunity to talk about what we mean by student success and how we create the conditions under which all students can learn. We also will hear from BMCC's 2016 Distinguished Teaching Award winners John Beaumont, Chamutal Noimann, and Nicholas Marino.
Event Details:
From 1:00 to 3:00 in the afternoon, faculty-led interactive sessions on high impact teaching practices will be held around the Chambers Street building. Topics will include service learning, faculty mentored research, critical and creative thinking, flipped classrooms, facilitating difficult dialogues, and more.
All faculty are invited and welcome. Refreshments will be served, including a light lunch.
We look forward to seeing you in January for what we hope will become an important BMCC tradition. Thank you.
Tentative breakout sessions:
Active Learning
Arts across the Curriculum
Blended/Hybrid Learning
Communication Across the Curriculum
Experiential Learning (internships, service learning)
Faculty as Advisors
Faculty Mentored Student Research Across Disciplines
Flipping the Classroom
Fostering Creative Thinking
Global Competencies
Managing Difficult Conversations
Online Learning
Open/Alternative Textbooks
Quantitative Reasoning Across the Curriculum
Research in the Classroom
Responding to Microagressions in the Classroom
Responding to Student Writing
Writing to Learn
Questions or Inquiries:
Jim Berg, Associate Dean of Faculty

jberg@bmcc.cuny.edu
Date and Time
Location
Borough of Manhattan Community College
199 Chambers Street
Theater One
New York, NY 10007