Boris FX Creative Tools + The Art of Making Trailers with John Long

Wednesday, February 13, 2019 from 7:00 PM to 10:00 PM (PST)
Event Details
Join us for our February 13th meeting featuring:

THE ART AND CRAFT OF MAKING TRAILERS
Join us for a special discussion with award-winning producer John Long, co-founder and co-owner of Buddha Jones, a premier LA film and television advertising agency as he outlines the creative and technical aspects of creating compelling trailers. This is an amazing opportunity to learn from a master storyteller.
THE LATEST FROM BORIS FX
CREATIVE VFX, EDITING AND MOTION GRAPHICS TOOLS
Longtime LAPPG presenter and Boris FX Product Specialist, Mary Poplin, will demonstrate some of the new
features in Sapphire and Continuum, including Particle Illusion inside of Continuum, parameter tracking for effects in Continuum, and Lens Flare updates and the effects editor in Sapphire. Mary is excited to show off the brand new Particle Illusion motion graphics generator (previously "particleIllusion"), featuring a real-time 64-bit application with an easy-to-use interface, new searchable emitter library, thousands of presets to get you started quickly, and integrated Mocha tracking. Mary will also cover the new Boris FX App Manager for all products to show you how easy it is to keep track of your licenses. Come see how you can add that extra sparkle to your shots with ease. Whether you are new to particles or effect design, or a seasoned veteran, we know you'll get something out of this exciting demo.

***As always there will be plenty of time to network, enjoy some coffee and participate in our great giveaway which includes thousands of dollars of amazing prizes from our generous partners!

$5.00 cash kindly requested at the door will include 1 giveaway ticket.
Location:

Roth Hall
1714 21st Street

Santa Monica, CA 90404
Click for a map here. 
***Street parking is available as well as a Crossroads parking lot on 22nd Street. Please click here for a parking map. 

---
BRIGHTEST AND BOLDEST MEMORIES TOP THE TRENDS ACCORDING TO SHUTTERSTOCK
Always a great read, the Shutterstock 2019 Creative Trends report is in and filled with amazing eye candy and designs that will shape the upcoming year, based on billions of image, video and music searches and downloads. From 80's Opulence to Kawaii style characters click below to take a look at what we will be seeing, hearing and experiencing in the year ahead.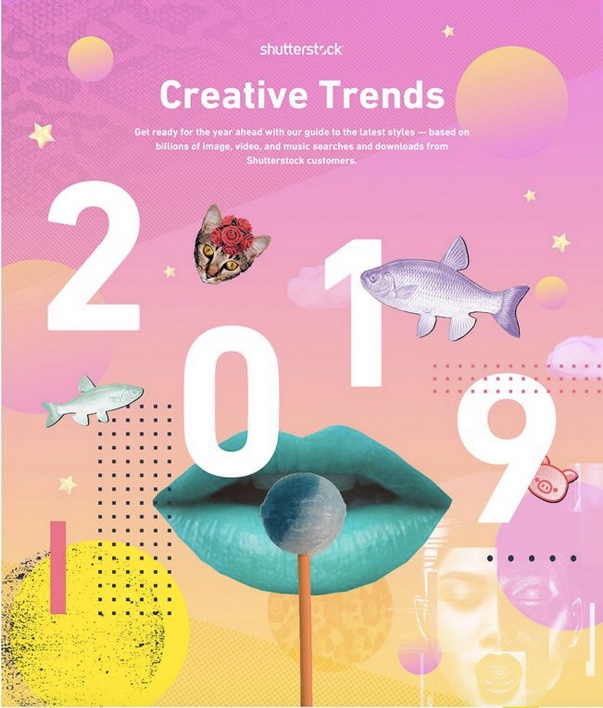 https://www.shutterstock.com/blog/trends/2019-creative-trends
---
SUBSCRIBE TO LAPPG'S YOUTUBE CHANNEL TO CATCH UP ON MISSED MEETINGS
In case you missed it, the last time Mary Poplin was at LAPPG she showed us how to use Mocha VR and rotopaint to remove a 360 rig, how Mocha VR can track and re-orient footage to stabilize to the horizon, as well as using BorisFX magic-sharp, to bring back the detail to your VR images. Mary also offers expert advice on best practices for shooting VR video. Take a look!

Watch here:
Click the button below to SUBSCRIBE and be notified as new videos hit our YouTube Channel!


---
OWC THUNDERBLADE GEN 2 KEEPS CREATIVE TEAMS ON TRACK
OWC® has released the second generation of their super-fast ThunderBlade external SSD, with a lower price point and improved performance. The new ThunderBlade is stackable and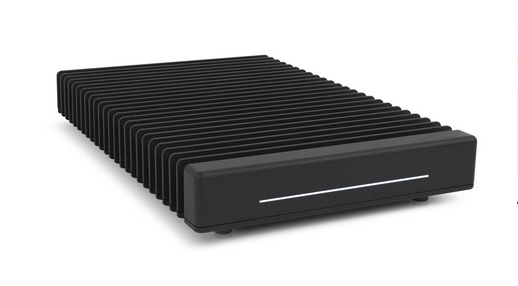 runs cooler than the previous iteration, while still maintaining a near-silent environment with its fanless operation, critical points when on-the-go or working in a tight space.
Whether using a single ThunderBlade on the road or daisy-chaining up to six units in production space for up to 48TB of the fastest transfer speeds OWC has ever produced, creatives can count on ThunderBlade to help them get their dailies daily, providing safe content management and savings in production budgets. The OWC ThunderBlade comes with a Thunderbolt 3 cable and is backed by OWC's 3-year warranty.


For further information and pricing click here.
---
MARK YOUR CALENDAR FOR THESE UPCOMING MEETINGS
February 13, 2019 – LAPPG Meeting (Roth Hall)
March 14, 2019 – LAPPG Meeting (Roth Hall)
April 23, 2019 – LAPPG Meeting (Community Room)
May 8, 2019 - LAPPG Meeting (Roth Hall)
May 30 - June 2, 2019 - Cine Gear Expo
June 20, 2019 - LAPPG Meeting (Roth Hall)
---
SUBMISSIONS DUE BY MARCH 1st FOR THE 40TH ANNUAL TELLY AWARDS 

Honoring Excellence in Video And Television Across All Screens


This season marks The Telly Awards' 40th anniversary. And since the inaugural Tellys in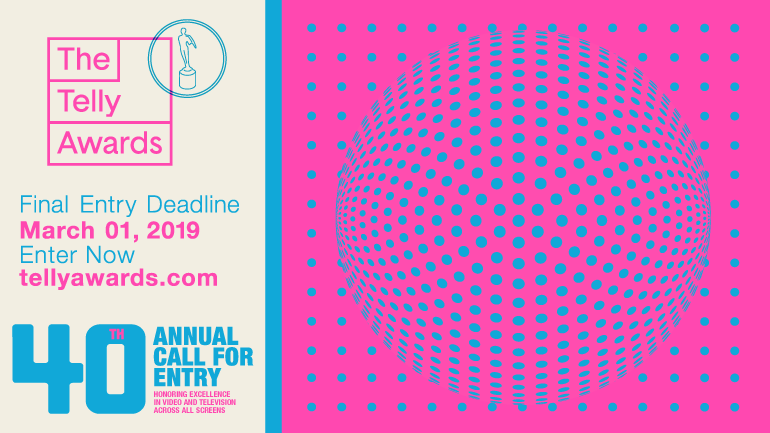 1979 to 2019, The Tellys' evolution has always be inextricably linked to the progression of video work itself.

This year's trend report is a time capsule, examining the state of video over 40 years. From the rise of cable to the introduction of the Internet, we're celebrating how technological revolutions have shifted video and television—and the evolution of The Telly Awards' role in honoring the best of it. Download the report here and explore 40 years of our industry, and 40 years of The Tellys!

Don't forget, the Telly Awards Final Deadline is Friday, March 1, 2019. Submit today!

Enter across Branded Content, Commercials & Marketing, Non-Broadcast, Series/Shows/Segments, and Social Video.


Click here for more information and to enter.
---
MARK YOUR CALENDARS FOR CINE GEAR EXPO 2019
Cine Gear Expo Hollywood will once again be held at historic Paramount Studios May 30-June 2, 2019. Now in its 24th year, this must-go-to event fills the actual sound stages and New York Street location sets of this revered venue.
    
The Hollywood show opens May 30th with the Film Series Competition that includes: Student Short, Indy Short, Commercial and Music Video categories. Submissions are being accepted now at: http://www.cinegearexpo.com/film-competition-forms

Exhibits displaying the latest and greatest production tools of the trade are open noon on Friday, May 31 from 12:00pm to 8:00pm and Saturday, June 1 from 10:00am to 5:00pm. The sunny studio lot is an ideal background for the California casual scene where creators can talk art and tech with peers, gear makers, rental houses, guilds, associations, trade journals and more. It's the place to see and touch the technology that's behind filmmaking and network with the folks who use it.

Free registration to attend Cine Gear Hollywood will open mid-February at http://www.cinegearexpo.com/la-expo-attendee-registration.


---
CONNECT WITH US!
Adobe, Advantage Video Systems, Blackmagic Design, BorisFX, Creative Handbook, Digital Rebellion, Glyph Production Technologies, Indie Shooter, Intelligent Assistance, iZotope, LaCie, Mercury Production Report, Other World Computing, Pro Sound Effects, Pro Video Coalition, ProductionHUB, Shutterstock, Sound & Picture, Vimeo, Zeiss
We look forward to seeing you on Wednesday, February 13th!

Sincerely,
Los Angeles Post Production Group
Please visit www.lappg.com for discounts, job listings, industry news and more.
When & Where

Crossroads School's Roth Hall
1714 21st Street
Santa Monica, CA 90404


Wednesday, February 13, 2019 from 7:00 PM to 10:00 PM (PST)
Add to my calendar
Organizer
The Los Angeles Post Production Group is a professional organization for people with a passion for film, video and the digital media finishing process.

The LAPPG discusses all aspects of post production, from picture and sound editing to color correction, visual effects, codecs, storage and post workflows.

Expert presenters and leading companies come to our monthly meetings and share new technologies, techniques, tools, products and best practices to aid us in telling great stories.
We also provide our members with great offers and discounts as well as opportunities to network and make industry connections.
Membership is free and you need not live in Los Angeles to take advantage of this great resource.
To become a member please email your name and information about yourself to membership@lappg.com.