| | |
| --- | --- |
| Boris FX 2020 Releases + Mental Well-Being at February 12th LAPPG Meeting | |
Event Details
Join us for the latest from Boris FX & strategies to keep you mentally running on all cylinders this year at February's LAPPG Meeting.
BORIS FX 2020 RELEASES + SILHOUETTE
Join Mary Poplin from Boris FX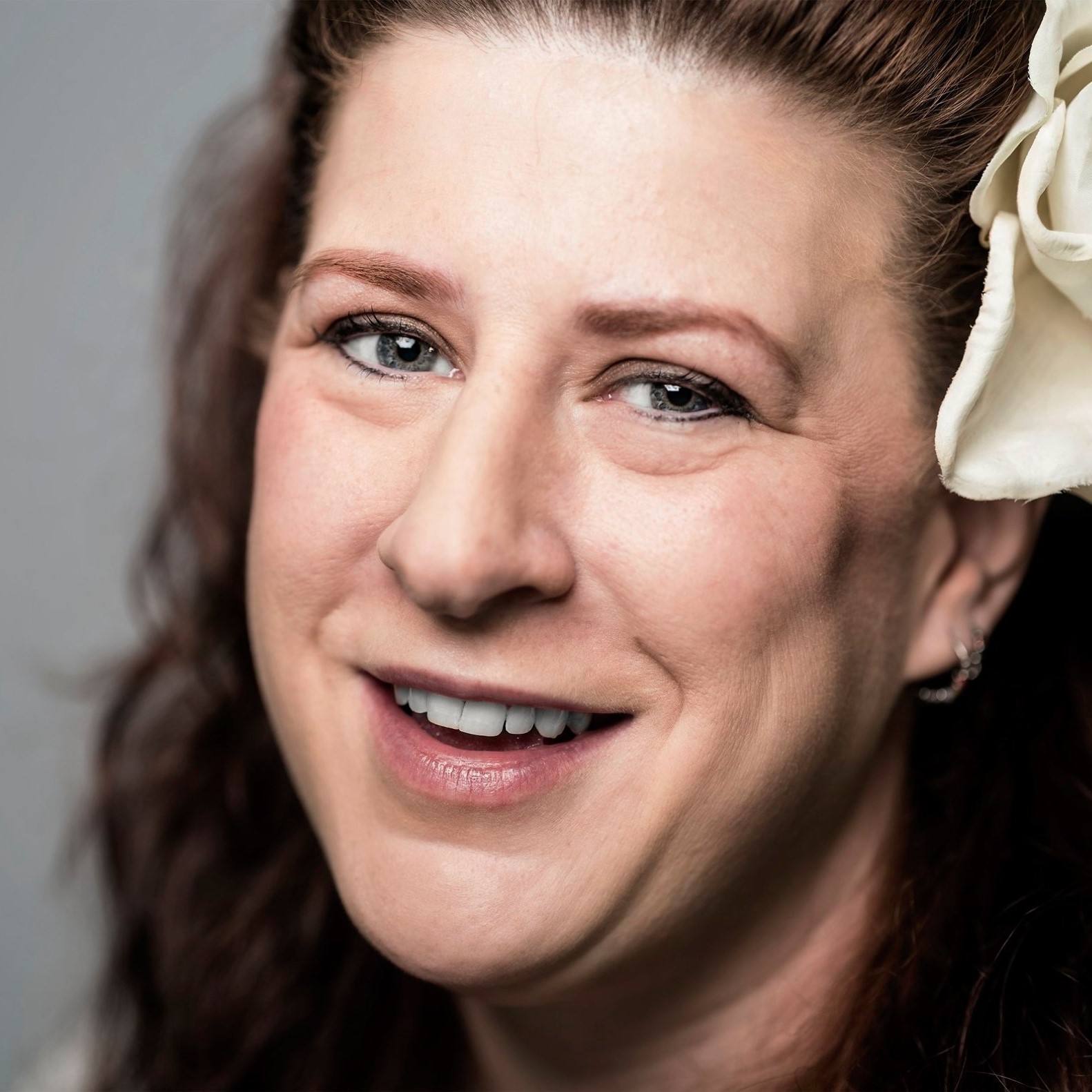 as she talks about the brand new 2020 releases and Boris FX's newest Award Winning acquisition, Silhouette. Hear what's new in Mocha, Particle Illusion, and parameter tracking in Sapphire and Continuum. Boris FX products now include industry-standard OpenColorIO support, improved Mocha tracking and masking tools, and faster renders. Find out how to get home on time even when complex shots are looming with the fastest tools in your toolbox.
Mary Poplin is an accomplished visual effects artist and the product specialist for popular plug-in developer, Boris FX. An experienced trainer and post-production artist, Mary has worked on major Hollywood feature films such as The Last Airbender, Gulliver's Travels, and Jackass 3D. As a Boris FX Senior Product Specialist, Mary consults with film studios and customers all over the world to provide hands on training to help evangelize the power of Mocha planar tracking and the Boris Continuum, Silhouette and Sapphire plug-in packages. She continues to hone her skills as a VFX artist on real world projects and specializes in match moving, paint, beauty work, and matte painting.
&
MENTAL WELL-BEING IN 2020 & BEYOND
As we get our footing in place for this new decade, we realize so much of our professional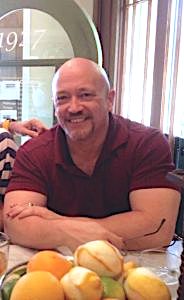 success, whether it be in the edit bay, the director's chair, or behind the lens has to do with what is going on in our brains. This month we are delighted to have Bill Leavitt, LMFT joining us to explore mental well-being as we tackle some of the key issues that affect freelancers and entertainment professionals. Come get information and tools on how to deal with the stress and uncertainly many of us face and make it a priority of taking care of your whole self this year!
Bill Leavitt is is licensed marriage and family therapist with a private practice in Burbank. His specialty is working with people who are stressed, anxious or depressed, and hitting a rough patch – grasping for answers and help. He's found that what we think, our self talk, drives the emotions, but also tends to be the key to open the door to other deeper aspects of our psyche that control our patterns of behavior. Once the door is opened a variety of techniques taken from a number of disciplines can be used. Bill has spent 12 years in the USMC and 20 + years in corporate America with an MBA. https://billleavitttherapy.com
$8.00 cash kindly requested at the door will include 1 giveaway ticket. (Please note the new price for entrance. Pricing for extra tickets for the giveaway will remain the same.)

Location: 

Roth Hall

1714 21st Street

Santa Monica, CA 90404
Click for a map here. 
*Street parking is available as well as a Crossroads parking lot on 22nd Street.
**We encourage ridesharing and public transportation. The Metro has two stops within walking distance of the meeting space.
2020 CREATIVE TRENDS REPORT RELEASED
Shutterstock released their much anticipated 2020 Creative Trends Report. Now in it's 9th annual version, the data gathered over the past year across images, vieos, and music helped to determine the standout ideas and concepts that they believe will influence creative direction and design aesthetics in 2020.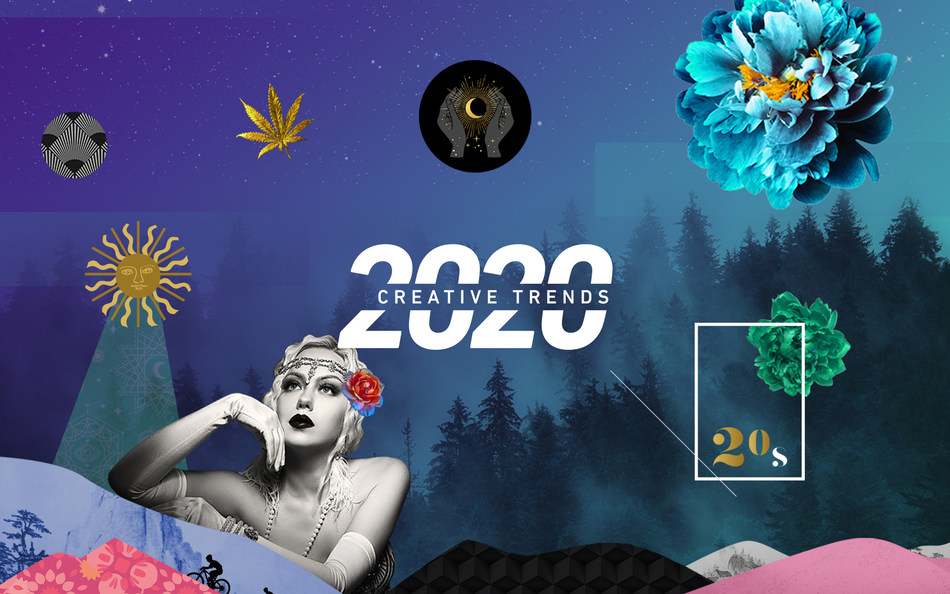 This year's major trends include:
    •    The Roaring 2020s - a century after the loud and lavish 1920s, the look that defined an era is back and on the center stage globally in 2020. Searches for "gold pattern" are up 4223% year-over-year and ''20s retro" saw an increase of 189% from the previous year.

    •    Occulture - alternative faiths and age-old beliefs are enchanting Millennials, Gen Z and Gen Alpha, showing renewed interest in mainstream channels and on social media networks in particular. Customers are searching for keywords like "magic" and "spiritual" an impressive 525% and 289% more respectively over last year.

    •    In Full Bloom - forget elegant arrangements and delicate displays. The floral visuals of tomorrow are big, bright and in full bloom. The 141% surge in searches for "flowerscape"and 136% uptick for "bloom" make this a vivid trend for the year ahead.
Visit:
https://www.shutterstock.com/blog/trends/2020-creative-trends
---
FROM THE LAPPG BLOG: MEET EDITOR/DIRECTOR GREG HOBSON

Interview by Wendy Woodhall
We had the opportunity to sit down with the very busy, award-winning editor and director and LAPPG member Greg Hobson to discuss his work in television. Greg shares insights on some of the popular shows he worked on, as well as how his career has unfolded and what advice he would offer to those looking for longevity in this industry.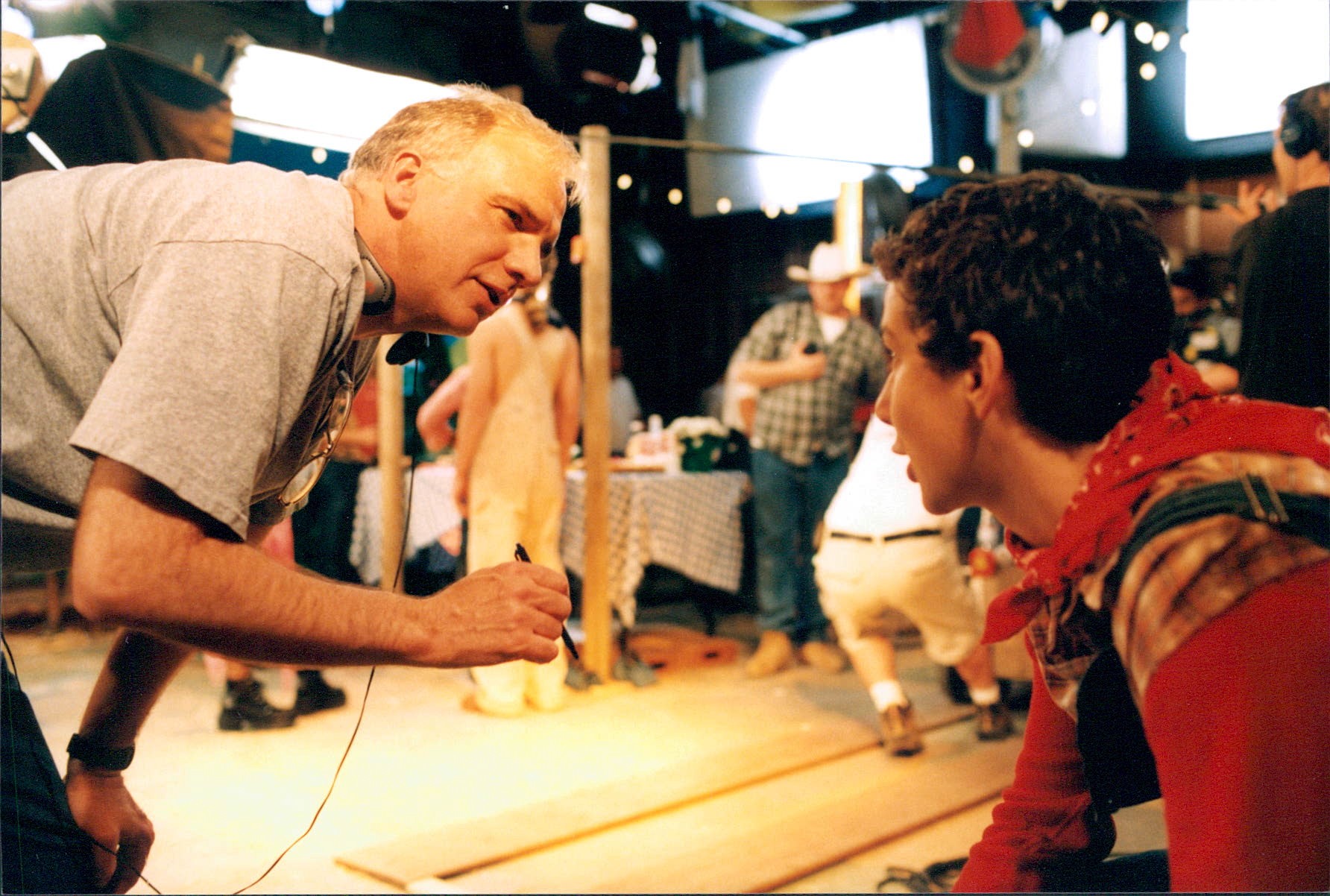 Greg Hobson directing Shia LaBeouf in Disney Channel's "Even Stevens"
Los Angeles Post Production Group: Thanks for speaking with us Greg! Let's jump right in. Upon looking at your IMDb what immediately jumps out is all the different hats you've worn in this business. From editor to cinematographer to the music department to even writing! Can you share with us how you started and got interested working in the film and television industry?
Greg Hobson: I went to Iowa State University to major in theater, even though I had music scholarships to two other colleges, because if I couldn't be the trombone player in the rock group Chicago then I couldn't see myself as a professional musician. My freshman year at ISU I took the basic theater classes and I worked on the lighting crew for an upperclassman's TV production project and I thought that was way more fun, so my sophomore and junior years I completed the whole TV curriculum.
After Iowa State I moved to California. It took me 7 years to get my master's degree in film production from UCLA because I kept taking leaves of absence to work on film projects and one two-year stint in Austin, Texas editing two PBS series. Some of my earliest IMDb credits are from this seven-year period.
In my 10 years as a professor at Chapman University I taught 18 different classes, from technical classes including editing, cinematography, and audio techniques, to film aesthetics, to basic/intermediate/advanced screenwriting. Plus, I created a directing actors class, two genre studies courses, and every January I supervised a student production on location. So, by the time I left teaching to go back to work in the industry full time, I had a lot of varied skills that helped keep me working.
LAPPG: A lot of your work includes television series for children. Was this a specific choice?
GH: Children's television was definitely not my career goal. When I was planning to leave teaching, I called a producer friend to see if he might have a job for me. He was producing a sci-fi action-adventure movie called Galaxis. They had already hired an editor that the director really wanted to use, but that editor was only available during production. So, when they were through with principal photography, I took over the editing of that feature. Next, my producer friend was going to produce a "family" film that was being directed by Sean McNamara. That film, P.U.N.K.S., had five kid protagonists, but also starred Henry Winkler, Dennis Quaid, and Cathy Moriarty. My association with Sean and is partner David Brookwell and their BME Productions led to me editing other family movies for their company – Treehouse Hostage, The Trial of Old Drum, and Wild Grizzly.
Then, the brand-new cable network Disney Channel was forming and looking for original content. BME became the first production company that Disney Channel hired, and the first show was Even Stevens.
---
FORD V FERRARI USES DAVINCI RESOLVE TO CREATE UNIQUE STYLES FOR NOSTALGIC FILM


Blackmagic Design announced that EFILM Senior Colorist Skip Kimball used DaVinci Resolve Studio to grade Twentieth Century Fox's "Ford v Ferrari."
Directed by James Mangold, the film follows the true story of car designer Carroll Shelby (Matt Damon) and test driver Ken Miles (Christian Bale) as they work to build a revolutionary sports car for Ford Motor Company in their bid to outperform Ferrari at the 1966 24 Hours of Le Mans.
Cinematographer Phedon Papamichael looked to earlier inspiration for the look of the film, in particular the 1966 "Grand Prix" starring James Garner. "Grand Prix was a classic cinemascope, 70mm Kodak picture, and I just loved the framing and simplicity of it. Back then, they didn't have this technology of tracking cars with fancy cranes and drones… It was very important to us to convey that these little machines are just a few nuts and bolts holding together this gigantic engine. Not really having braking ability, and the danger and the intensity of what it's like in a race car."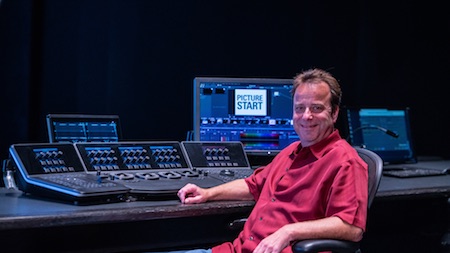 Despite the film's setting in the mid 1960's, Kimball and Papamichael, who had worked together on three previous projects, were resistant to creating a "vintage" look out of the box. Instead, they developed a unique LUT early in the process. "We developed the show LUT during camera testing," said Kimball. "It was important that the film evoke a period feeling without feeling like an old movie."
Typical practices of desaturation or "aging" would not be acceptable. Kimball wanted the film to feel like the 60's, as if actually there. During pre-production, Kimball researched classic styles from a variety of sources. "I often referred to my father's old car magazines from the period. This gave me a great sense for the look of the time, that the car manufacturers, marketing people and photographers designed."
Throughout the film, the style adjusts based on the setting as well, from the Ferrari factory to the race at Le Mans. "The early scenes of the Ferrari factory have a dreamy quality compared to the more steely and industrial feel of the Ford Factory," said Kimball. "This compliments the different philosophies the manufacturers had. Shelby's garage is a blend between the two." And while the period affected the style of the film, Kimball found inspiration from other sources as well. "'The Godfather' was a huge inspiration for Lee Iacocca's negotiation with Enzo Ferrari."
DaVinci Resolve played a critical role not only in grading the film but also enabling fast reviews and continuous visual effects updates. Conformed in Resolve, "Ford v Ferrari" relied on EFILM conform editor Tashi Trieu to keep up with the cut and provide director James Mangold the ability to audition looks and versions easily. "Because it was conformed natively in Resolve, we could offer our clients complete flexibility in the DI theater," said Kimball. "When the director and picture editor Mike McCusker wanted to experiment with the timing of a particular VFX sequence, we could audition edits right there." Changes could be tested on the big screen, and accompanied by the surround sound mix, allowing them to truly evaluate looks and changes in a high quality environment.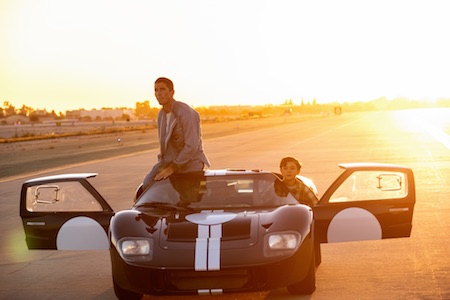 Kimball took advantage of Resolve's native tools in a variety of ways. Shot on at least seven different camera flavors, Resolve's resolution independence allowed Kimball to work with all footage in their RAW format, and 15 different sizing procedures. Resolve's Camera Shake tool was used frequently to help match the energy between shots, sometimes adding to what VFX was already doing.
"Ford v Ferrari" presented the team with a variety of challenges, but none more challenging than the final race at Le Mans. Shot across five different locations, the diverse footage required Kimball to match the characteristics of the light, the sky and the time of day. "The scene is so intense and exciting and, like Ken Miles, all anyone should be focused on is the race," Kimball explained. "Jim was insistent that the look never go over the top. He's such an experienced filmmaker that he sticks with subtle details, in line with the nuances of photorealism."
Mangold had a clear vision for the sequence and had very specific direction throughout. "That whole sequence is a product of our combined inspirations and experimenting with different looks together."
---
SUBSCRIBE TO LAPPG'S YOUTUBE CHANNEL TO CATCH UP ON MISSED MEETINGS
This past September our terrific partners from ZEISS offered to host our September meeting at their new state-of -the-art facility in Sherman Oaks, CA. Take a look at this highlight video where we got to tour new showroom and workspace, screen the short film "STUCCO", and enjoy a panel discussion with some of that film's post team talking about using the XD technology. The panel was hosted by Snehal Patel and included - Joachim Zell, VP of Technology, EFILM/ Stucco Imaging Scientist, Barry Goch, Senior Finishing Artist, Foundation Post/Stucco Editor, and Dan Duran, Post Production & Workflow Specialist, RED Digital Cinema.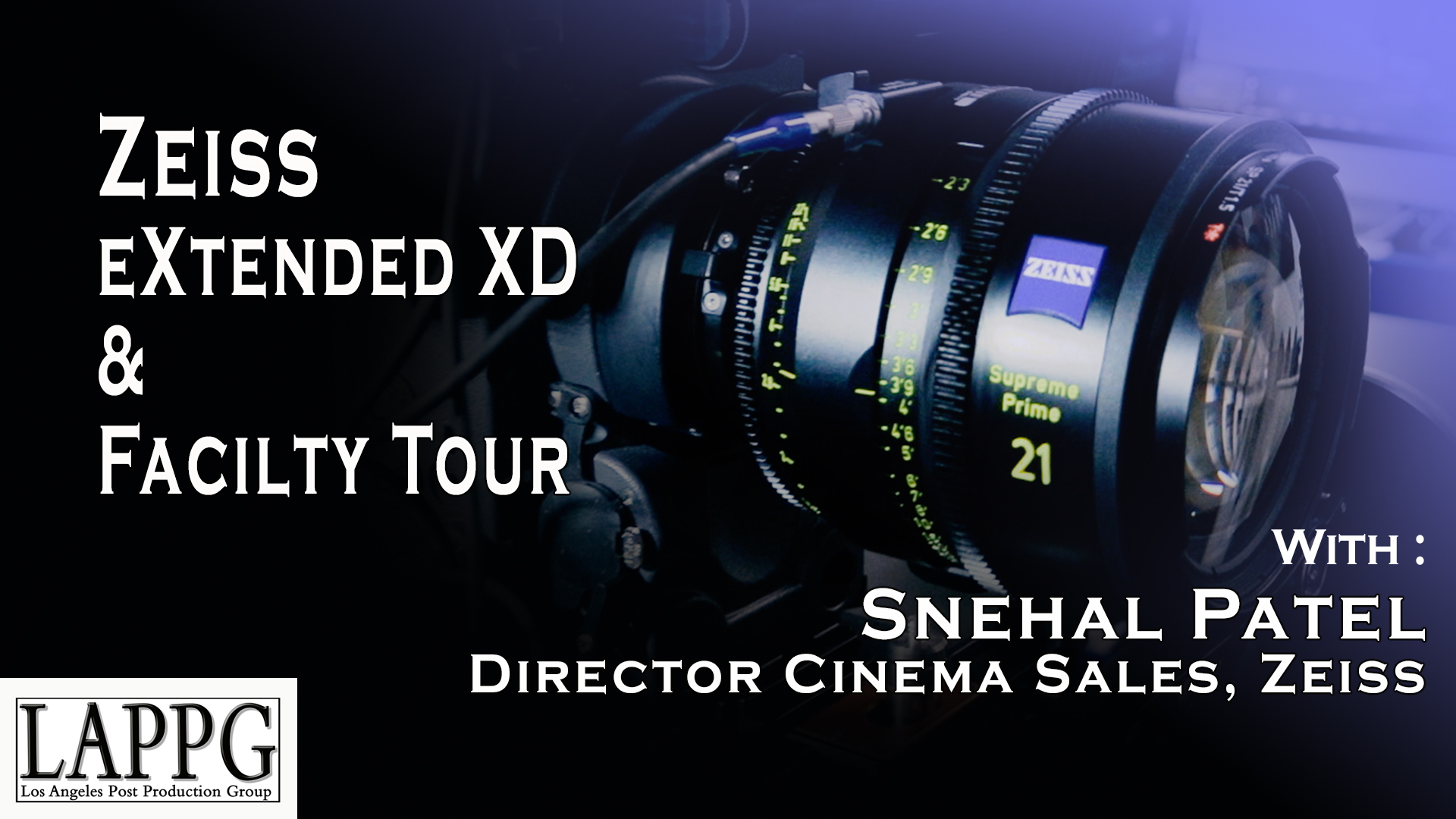 Click the button below to SUBSCRIBE and be notified as new videos hit our YouTube Channel!


---
LAPPG MEMBERS TO RECEIVE $500 OFF FIRST CLASS AT TRADE/CRAFT
Trade/Craft is a unique trade school that teaches not just the theory, but the practical, day to day job that you will need to know; everything from the forms you need, the way you talk to other creatives and literally the what-do-I-do-on-day-one

questions for the job. Their instructors are not only experts, but they are working in the industry they are teaching as we speak, so they know how it's done, and can teach you how to do it right.
Add to that their new Placement Portal, and you have a better chance of landing the job of your dreams more quickly. Simply take a class, get Certified by their industry panel, and your resume will be sent directly to a number of great companies who look to hire trained talent just like you! See the list of who is in their Placement Portal now HERE and check back often. They're always adding more companies from around the industry who are eager to be a part of Trade/Craft.
Now all they need is you.
Visit http://www.trade-craft.org and be sure to use code LAPPG500 for $500 off your first class!
---
PANASONIC TECH TALK AT MANHATTAN EDIT WORKSHOP


Calling all bi-coastal and NYC members! Join Panasonic on February 19, 2020 for a free Tech Talk at Manhattan Edit Workshop! They will have multiple EVA1 kits for attendees to get hands-on time exploring along with the Panasonic VariCam and the all-in-one CX350 camcorder. Panasonic experts will present and be available to answer questions on the cameras, and guest Cinematographer Jodi Savitz will discuss how they use the Panasonic cameras in their work.

This is a free event and details and registration are here.
---
VIDEO NOW ONLINE FROM DCS INTRODUCTION TO FIELD AUDIO RECORDING EVENT
On January 14, 2020 at the west coast headquarters of lens manufacturer SIGMA in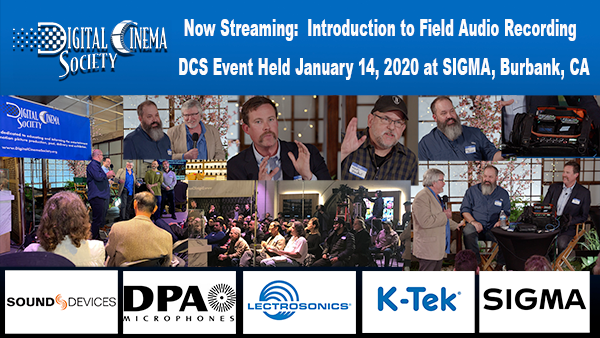 Burbank,

Digital Cinema Society

hosted the informative event, Introduction to Field Audio Recording. Leading audio professionals Noah Mathers, Dan McCoy, CAS

and

Woody Woodhall, CAS

covered the basics of motion picture location audio recording and presented the audience with insights, tips and solutions for delivering high quality audio from the field

.
Video from the two presentations are currently streaming on Vimeo at:
https://vimeopro.com/digitalcinemasociety/dcs-intro-to-field-audio-recording-parts-1-and-2
---
ATTEND NEW SESSIONS AND FIELD WORKSHOPS AT NAB SHOW LAS VEGAS 2020!

Post|Production World returns to NAB Show Las Vegas on April 18-22, 2020 with cutting-edge training sessions and field workshops taking place at the convention center and at real-life studios for a fully immersive learning experience. The multi-day event is geared towards media professionals who are seeking to learn new skills, improve their workflows, and become more knowledgeable on the latest software and content creation trends.

Sessions will include production techniques, motion graphics training, a podcast
bootcamp, and hands-on training on After Effects, Final Cut Pro X and DaVinci Resolve. In addition, to the extensive training program held in the breakout sessions at the Las Vegas Convention Center, several field workshops will take place in a real-world setting. Workshops include a 2-day, 360/VR Production Field workshop taught by Nick Harauz, who will educate attendees on 360 video production for immersive content creation. Jem Schofield will host his usually sold-out small-to-no-crew corporate and in-house production workshop. Douglas Spotted Eagle will also teach beginner and advanced sessions on UAV production for those interested in using Small Unmanned Aerial Systems (sUAS or Drones) during their video shoots.

A new pass option called the Hands-On Studio Experience features interactive training. This is your chance to go into the field with leading experts and see real-world workflows and gear in action, at The Space, an offsite studio venue. You can choose to attend one, two, or all three days. Each day offers 4 rooms with mini workshops taking place in each room, allowing attendees to rotate between training sessions of their interest.

The training sessions and registration packages are available on the NAB Show Las Vegas website.

All LAPPG members can save $100 off the PPW Full Pass with code PPW10.


 https://nabshow.com/2020/learn/conferences/post-production-world/
---
RECAP OF JANUARY 2020 MEETING

What a great way to start of the year! We explored financial considerations with Financial Advisor Amber Romo and CFP® and Wealth Management Advisor Barbara Bernstein who gave us a ton of valuable information about the financial world over the last decade and what we need to know and do to make sure we are in good shape in the future. Plus, we had Lawrence Jordan, ACE come speak about the workflow of the Netflix film "Sextuplets" and Richard Sanchez joined him and they spoke about the vital role assistant editors play in the success and productivity of editorial. They also shared their extensive training program Master the Workflow: Assistant Editor Immersion 1.0 – Feature Films.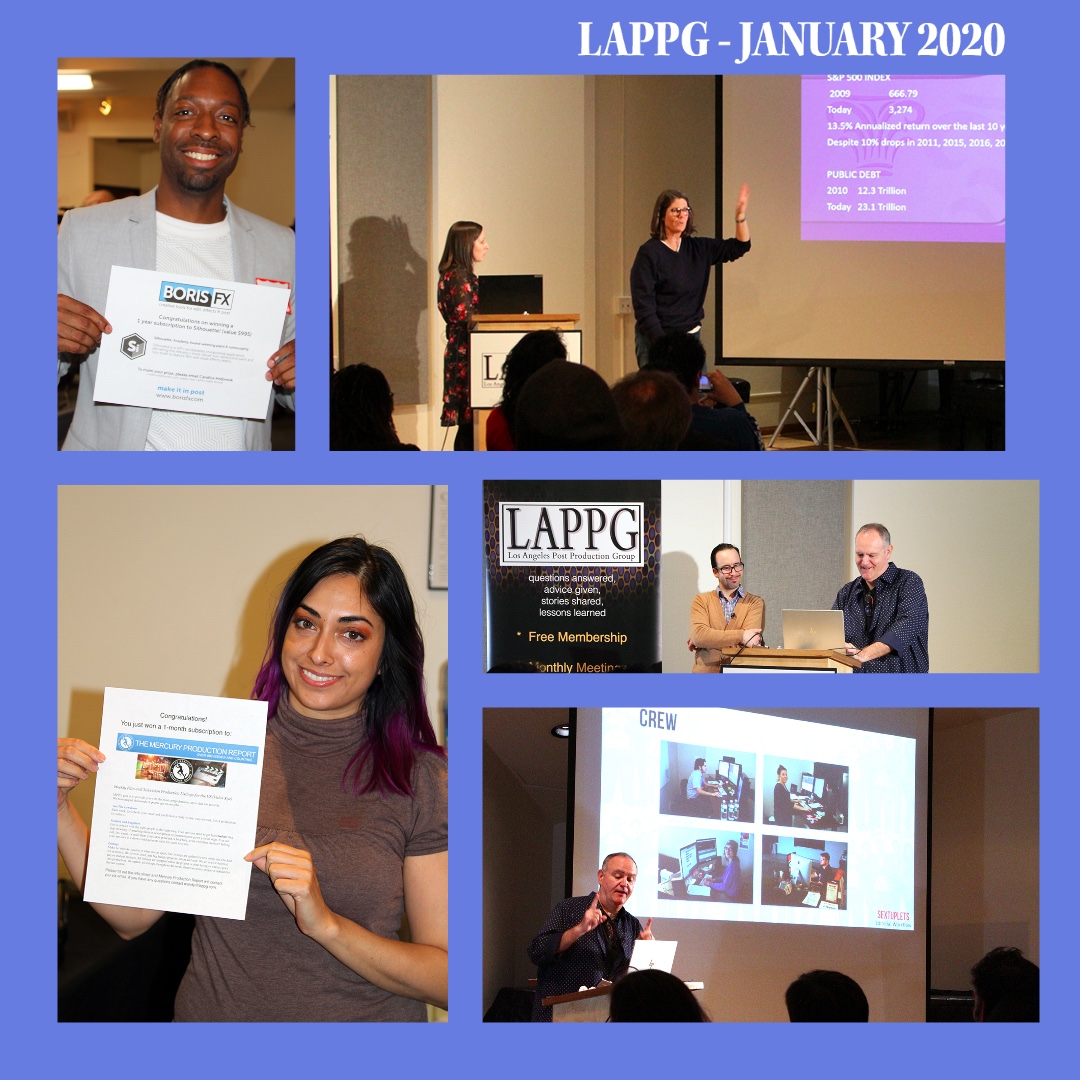 For more photos click here.   
 (Please tag yourself on Facebook since the platform no longer allows us to do so.)

---
HONORING EXCELLENCE IN VIDEO & TELEVISION ACROSS ALL SCREENS - FINAL ENTRY DEADLINE ANNOUNCED
The industry has changed, and fast. Work is now being made for more platforms, by more companies, and for larger audiences than ever before. The Telly Awards is committed to honoring the cutting edge of innovation in our shifting industry, and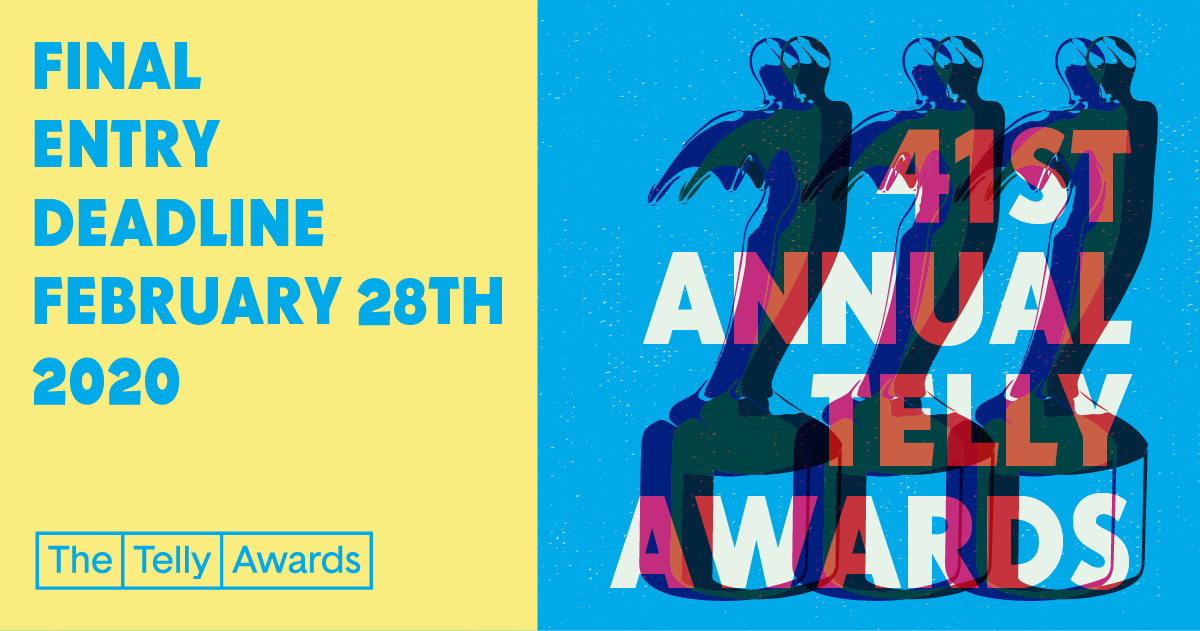 providing a way for the best work to stand out from the crowd.
This year includes new honors such as new Social Impact and Immersive & Mixed Reality categories.
New judges, like David Weinstein (Complex Network) , Annie Granatstein ( The Washington Post), Shveta Berry, (Autodesk) — and more.
Stay tuned for upcoming news, like their new screening series showcasing Telly Winners, and enter your work now!
The final entry deadline is February 28, 2020.
Visit:
tellyawards.com
Adobe, Advantage Video Systems, Blackmagic Design, BorisFX, Cine Gear Expo, Digital Rebellion, Indie Shooter, iZotope, Mercury Production Report, MovieMaker Magazine, NewFilmmakers Los Angeles, Other World Computing, Pro Sound Effects, Pro Video Coalition, ProductionHUB, Shutterstock, SONY Electronics, Sound & Picture, The Telly Awards, Vimeo, Zeiss
We look forward to seeing you on Wednesday, February 12th!

Los Angeles Post Production Group
Please visit www.lappg.com for discounts, job listings, industry news and more.
When & Where

Crossroads School - Roth Hall
1714 21st Street
Santa Monica, CA 90403


Organizer
The Los Angeles Post Production Group is a professional organization for people with a passion for film, video and the digital media finishing process.

The LAPPG discusses all aspects of post production, from picture and sound editing to color correction, visual effects, codecs, storage and post workflows.

Expert presenters and leading companies come to our monthly meetings and share new technologies, techniques, tools, products and best practices to aid us in telling great stories.
We also provide our members with great offers and discounts as well as opportunities to network and make industry connections.
Membership is free and you need not live in Los Angeles to take advantage of this great resource.
To become a member please email your name and information about yourself to membership@lappg.com.