Boring subject? Turn it into awesome content! [Web Event]

Tuesday, March 4, 2014 from 7:00 PM to 8:00 PM (EST)
Event Details
So, you work in finance, government, healthcare or other, similar less-than-thrilling market, but still have goals that require reaching clients, customers, and citizens? Content marketing is important, but posting pictures of cats and doge on Facebook won't cut it when it comes to B2B or other markets that are considered a necessity.
Does that mean your marketing content is destined to be as boring as your subject?
Of course not! Only boring content writers create boring content.
There is no magic wand to make your content more appealing, but knowing your audience will ensure it gets read. While there are many ways to get a better understanding for who you are trying to reach, the easiest place to start is with the 5 Ws: who, what, where, why, and when. Once you know your audience, it's easy to make business-to-business about person-to-person.
So, how can you get to know your audience and turn your boring B2B subject into awesome digital content? For starters, you can join our first Web panel of the year. You'll meet experienced content creators who know how to draw in a crowd and are not afraid of experimenting.
Where to Watch and How to Participate
On Tuesday, March 4, join us on our site for a live stream using Google+ Hangouts On Air. We will be accepting questions for the panel using the hashtag #ddawesome, and encourage you to Tweet along with other viewers. Current Digital District members have the opportunity to join our panel so that they may ask questions on air, but we have limited space available.
Moderator
Jason Nellis, Overachiever Media Founder
Jason is a graduate of Northwestern University with a Bachelor of Science in Communication, and a recipient of the school's Zeta Phi Eta award (awarded once every five years). In 2007, he moved to Los Angeles, he became an early employee at Hulu. He spent the better part of five years there, working first on the Technology team (project managing, recruiting, and building graphics packages), and later on the Content team, where he developed strategy and managed brand identity for television and online studios such as NBC, Food Network, The Onion, the White House, Collegehumor, and others.
He helped build and promote the company's early efforts in original content, was a key driver in developing the company's first exclusive content, and  managed a portfolio of online content whose annual gross revenue exceeded $100 million dollars. In 2013, he returned to DC and was a part of the PBS Digital Distribution team, developing strategy for the pipeline of PBS content (including Downton Abbey, NOVA, Frontline, and others).  
For a time, he was also the Communications Lead for Fosterly, a DC-based entrepreneurship resource and community. In October of that same year, he left PBS and Fosterly to form Overachiever Media, a branding & marketing firm focused on helping clients via social media and online video. Utilizing his expertise in online video, social media, and new internet platforms, he aims to help startups and businesses new to the online arena. He wants his advice and strategy to not only help businesses tell their story, but develop a more mutually-beneficial dialogue with customers.
You can connect with Jason at @jasonnellis
Panelists
Sara Lang, Social Media Manager for Advocacy at AARP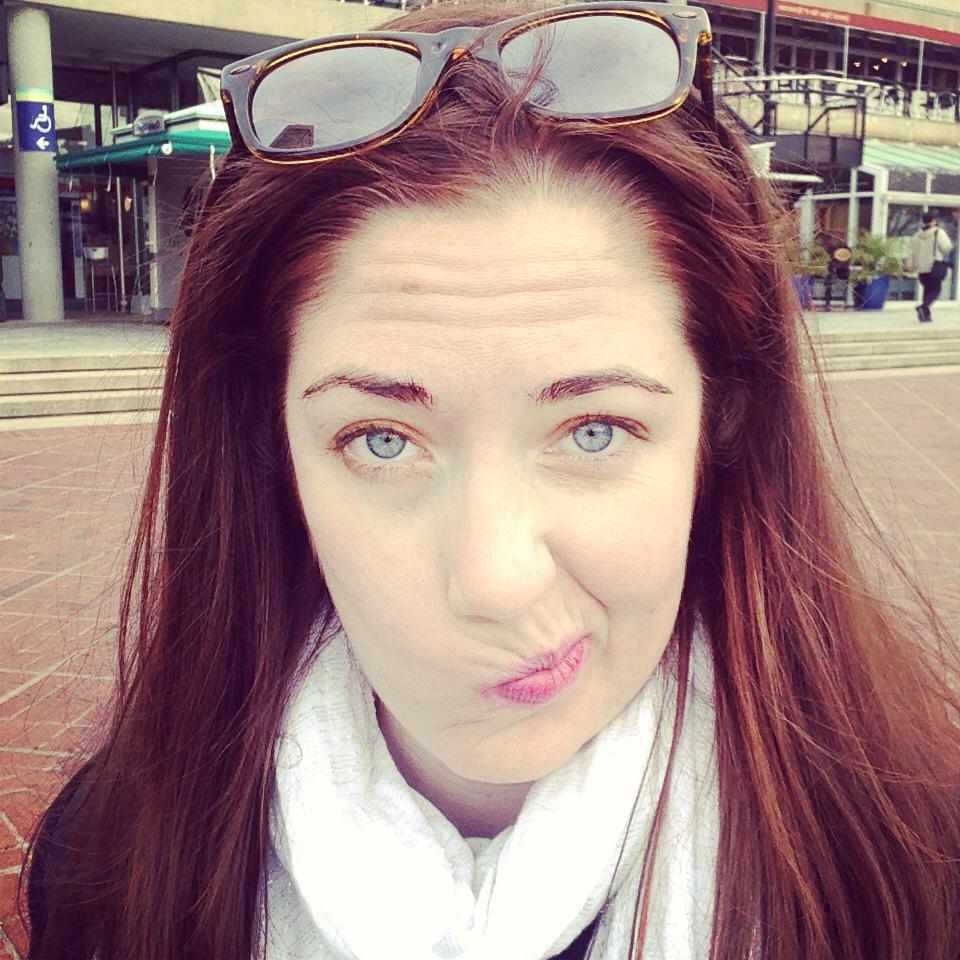 Sara Lang is a social media manager for advocacy at AARP, where she focuses on awesome graphics, making boring topics interesting, and training state offices on how to use social media to win issue campaigns.
Before that, she tweeted as Barack Obama, managed projects, and sent about a gazillion emails for the Obama campaign. She loves Joe Biden gifs, shareable graphics, and a good glass of whiskey.
You can connect with Sara on Twitter at @saralang.
Erin Bush, Online Marketing & Social Media Manager at CustomInk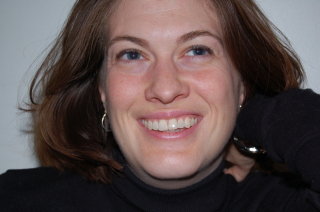 Erin Bush is the online marketing and social media manager for CustomInk. She started her Internet career in 1999 and was responsible for developing engaging B2B web content for dentists, veterinarians, and day care centers. Since then, she has been combining traditional journalism practices with leading-edge social media, online community, editorial, and marketing tactics to create significant value for both consumer and B2B brands.
She is an early adopter and frequent beta tester of new social networks and has been involved in the business use of social media since 2003. Prior to joining CustomInk, she worked to create content for a variety of leading web properties and brands including: Neustar, SallieMae.com, Wiredscholar, Deltek's GovWin.com, AIM, AOL Expressions, AOL's DigitalCity, AOL Community, and The Chronicle of the Horse.
You can connect with Erin at @ErinSlick.
Tyler Gray, Principal at Gray Street Solutions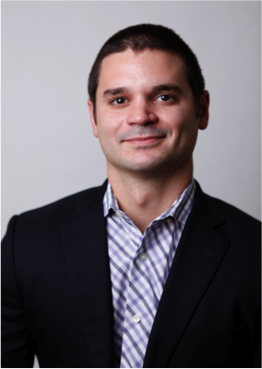 Tyler Gray is the founder and principal of Gray Street Solutions, (GSS) a "Fearlessly Agile" digital agency specializing in short term online communications consulting, business to business sales and website development. Launched in June of 2013 with support from Georgetown's StartupHoyas Summer Launch program, GSS has since scaled to 5 employees and $200,000 in revenue.
Prior to this, Tyler was recruited to serve as the project manager for the rollout of "RFP-EZ," a new initiative from the U.S. Small Business Administration to increase competition for federal IT contracts. Previously Tyler managed the interactive division of a public relations firm and oversaw online communications for a non-profit advocacy organization during the 2011 campaign against the "Stop Online Piracy Act."
A recovering political campaign staffer with local, statewide and national experience, in 2002 Tyler left a successful career doing Internet and Fleet Sales for the Mid-Atlantic's largest Toyota dealer to earn his B.A in Philosophy and a B.A in Government from George Mason University. Currently pursuing a Masters of Professional Studies in Technology Management at Georgetown University, Tyler also serves as president of the Technology Management Student Association. In his free time, he trains for adventure races such as Tough Mudder and does volunteer fundraising for the non-profit technical literacy organization Streetwise Partners.
You can connect with Tyler at @TylerGray  and on LinkedIn.
Attendee List
Sort by:

Date

|

First Name

|

Last Name
Organizer
Digital District is founded on the idea of advancing and organizing the digital space. The wild west of the Web is heading in the right direction, and we know that gathering the greatest minds in DC will advance it even further. We plan on creating best practices, case studies, research, and most of all connecting ideas and people together. Over the past 5 years we have focused solely on social media, but have realized there is a greater need to expand on the areas that affect all parts of the Web. Digital Inc. C/O Digital District is a 501(c)6, run by a dedicated team of volunteers who have a shared vision.