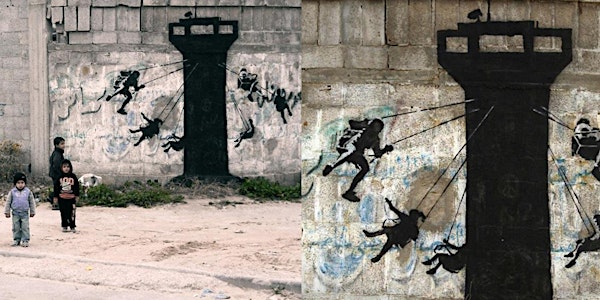 Borders, Walls and Other Possibilities
When and where
Location
Room (2)5701 Faculty of Social Science Mount Scopus Campus, Hebrew University of Jerusalem Jerusalem, 91905 Israel
Description
Registration is now over, if you would like to attend, please email tal.nitsan1@mail.huji.ac.il with the subject line Borders, Walls and other Possibilities: Waiting List"
Full program is accesable here
*This event will take place in English*
The reality in which we exist, nurture and maintain relationships, create and disseminate knowledge is shaped, marked and designed by layers of ongoing and intersecting conflicts. Much of our everyday life is exercised and navigated through un/seen borders and boundaries. While often seen as barriers we would like to suggest addressing them as opportunities to enhance human wellbeing, relationships and knowledge.
Borders, Walls, and other Possibilities: Theorizing Gender in Conflicted Spaces is a three days international workshop hosted by The Sophie Davis forum on Gender, Conflict Resolution and Peace, The Leonard Davis Institute for International Relations. Drawing on academic and engaged knowledge, delivered in multiple methods by emerging and established scholars the workshop will focus on suggesting an agency related interpretation of concepts traditionally viewed as constraining (borders, walls), and apply them in theorizing conflicted spaces (global/local borderlines, Jerusalem, Mt Scopus campus) from a feminist and gendered perspective.
The first day, Borders, Gender and other Possibilities, will focus on social and geopolitical borders, the ways in which they intersect, shaped by gender aspects while constituting them.
The second day, Walls, Gender and other Possibilities, will trace the ways in which various borders discussed in the first day operates within the university setting. We will both outline un/seen walls and suggest ways to turn them into opportunities for collaboration and transformation.
The third day, Look Borders and Walls in the I, will focus on the ethnography of borders (and walls) and include two walking tours to some of Jerusalem more and less known walls.