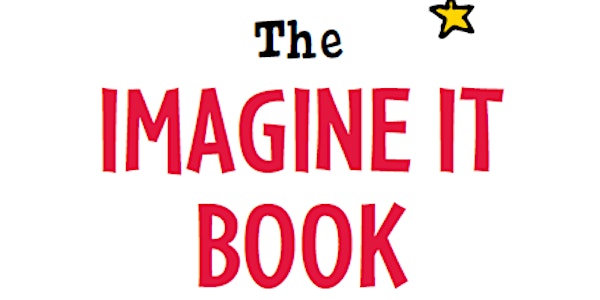 Booz Allen Hamilton IMAGINE IT Book Launch Party (Washington, DC)
When and where
Location
Booz Allen Hamilton 901 15th Street, NW Innovation Center - First Floor Washington, DC 20005
Description
**Update (11/7): We've reached our maximum number of registrations. If you would like to attend, we hope you'll register for the event waitlist. You'll be the first to know when space is available due to cancellations! **
We invite you to
IMAGINE IT!
A celebration of imagination and creativity
At Booz Allen Hamilton, we believe that solving the world's toughest problems requires grit and determination, sound education, and endless curiosity. Today's kids are tomorrow's problem-solvers, inventors and visionaries. Making science, technology, engineering, art, and math more fun, interesting, and relatable, plants a seed that can grow into a world of new opportunities.
Please join us as we launch IMAGINE IT: Discover, Create, and Invent our Amazing Future! by Ellen Sabin, a book underwritten by Booz Allen. This book combines fun learning activities with conversation starters and journal-style pages to inspire children to play, think, build, explore, and learn. Booz Allen employees will lead girls through hands-on STEM activities inspired by IMAGINE IT. Each girl will receive a copy of IMAGINE IT to take home.
Who should attend? Our event is intended for girls in grades 2 and 3. Girls who are slightly older or younger are welcome with the understanding that the activities may not be age appropriate. All girls must be accompanied by an adult caregiver or chaperone. Permission slips will be distributed in advance so signed forms can be brought to the event.
There is no registration fee. Booz Allen is providing complimentary parking (garage location will be sent prior to event), and the Innovation Center is Metro accessible.
Please direct any questions to community_partnerships@bah.com. More information is available on the registration pages, so please proceed with registration to see if your question is answered.