Description
BootUP's Startup Showcase - January Pitch Event
Join us for an exciting networking & pitch event where select entrepreneurs will present their ideas in front of an interactive audience and panel of expert judges.
BootUP's Startup Showcase Difference
1. Select Companies: Our team hand picks the startups that present and works behind the scenes to curate and refine participants' pitches.
2. Star Panelists: Our experienced panelists of investors, industry experts, and serial entrepreneurs take the time to provide thoughtful feedback about how participants can improve their pitches.
3. Audience Participation: We invite the audience to vote on their favorite companies and entrepreneurs and to deliver their own 30 second pitch to the crowd. That's right, you can have a chance to pitch too.
4. BootUP Bootcamp: The winning pitch receives a $500 discount off of BootUP's Startup Bootcamp, a truly unique offering unlike anything else in Silicon Valley. Read more below.
5. Networking: It's all about the people. Meet other members of the BootUP ecosystem like entrepreneurs, investors, techies, business experts, and more.
COME EXPERIENCE THE BOOTUP DIFFERENCE FOR YOURSELF!!
BootUP Startup Bootcamp
BootUP hosts an intensive one-week Bootcamp to help entrepreneurs accelerate growth by focusing on the three Ms of startup success: Mindset, Model, & Messaging. Participants receive:
Expert mentorship in small groups and one-on-one sessions
Customized workshops with Silicon Valley startup experts
Networking opportunities with business leaders
Investor Demo Day
What Others Are Saying About Our Bootcamp
"#1 Place to Network in Silicon Valley" - Inc. Magazine
"Bootcamp is the best experience ever, best decision ever with unexpected results. The environment, the mentors, the format, everything is conducive to learning and growing me outside my comfort zone." - Susan Bruch, YourStyleUnzipped
"Bootcamp was amazing! You get clear about your pitch and on how to get better. They move you from all over the world to be very focused. Great connections, great people!" - Leo Pimentel, VuMe
"Mukul Agarwal is a MUST for any burgeoning startup, entrepreneur or leader seeking clarity in purpose and vision." - Ike Amucha, Colossal Analytica

Agenda
6:30 - 7:00pm - Networking
7:00 - 8:00pm - Startup Pitches
8:00pm Onwards - More networking
Tickets
General Reservation $17 plus Eventbrite fees;
Or, pay $20 (cash) at the door.
Seats are limited! First come, first served!
Panelists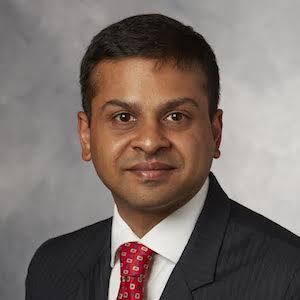 Amit Sridharan (Director of Investments at Mahindra Partners Ventures)

Amit's investment focus is around digital-physical intersections, autonomous driving, mobility, robotics, IoT, AI and Ag-tech. Mahindra Partners focuses on venture investing in early stage start-ups in the US and is actively building a portfolio that includes Scoot Network – ride share electric scooters, Avaamo – Conversational AI, Cloudleaf – Industrial IoT sensors, amongst others. Amit has over 15 years of experience as an investor and entrepreneur in early stage business in India and US. Amit is also pioneering an industry leading research out of Stanford University on Corporate Venture Capital as an Organizational Capability.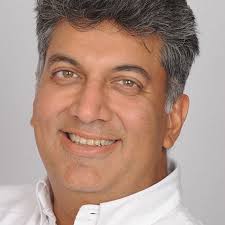 Rohit Tandon (Chief Transformation Officer / Business Adviser, BootUP Ventures)
Rohit has 25+ years experience across Strategy, Analytics, Process, People Management and Technology working at blue chip companies like Accenture Consulting, GE, IBM and HP. He helps companies leverage Machine Learning and Artificial Intelligence, and guide them through the journey from going beyond Powerpoint slides to real P&L Impact. Rohit also works with startups at various stages in their journey going from concept to scale. Most importantly he helps them scale up.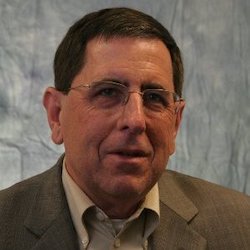 Peter Morris (Independent Angel Investor)
A native Californian, Peter Morris has been a Silicon Valley resident for more than three decades. His entry to the VC arena began five years ago when he was invited to join the Silicon Valley Venture Capital Roundtable. This led to memberships with Deal Flow, CASPA, CSPA, and most recently sFoundation. Startup investing began with membership in the Wharton Alumni Angels. A devotee at local pitch events, Peter is a regular at the ZGC Innovation Center and has recently connected with the Keiretsu Forum and Bay Angels. His range of VC roles includes that of angel investor, startup consultant, and judge at pitch competitions.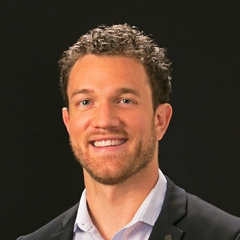 Eric Malis (Program Director, BootUP Ventures)
Eric Malis is a co-founder and partner at Talis Partners, an innovative legal and strategy firm specializing in serving the start-up community. Previously, he was an associate at two major law firms, Cooley and Kirkland & Ellis, and held several positions in the public, private, and nonprofit sectors, including the White House, U.S. Department of State, federal judiciary, LaFrance Corporation, the Center for Strategic and International Studies, and the Support Center for Child Advocates. He earned his BA from the Pennsylvania State University and his JD from the George Washington University Law School.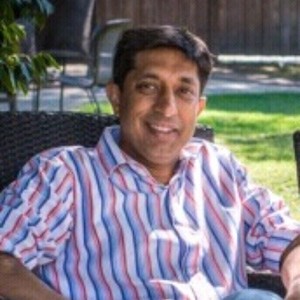 Mukul Agarwal (CEO, BootUP Ventures)
Mukul is a Problem Solver, Educator & STORYTELLER. When You tell him what business you are doing and when he tels you what business you are doing you will say WOW, "Is that what I am doing or what I could be doing ". Business is nothing but a compelling story solving a problem with a plan. Mukul helps startups tell an amazing story and bring in all elements that are required to execute that story.
Food / Drinks
Appetizers and light beverages will be provided.
Parking
Park on BootUP's premises or (if needed) park on the street in front of BootUP (not in the surrounding neighborhood).
Questions
For more information, email cj@bootupventures.com.