The road to turning a brilliant idea into a thriving business can feel insurmountable.
About this event
But with persistence and preparation, you can find both an audience and funding, and get your dream business off the ground.
Take it from Sevetri Wilson, one of Inc. Magazine's 100 Female Founders building world-changing companies. At only 22 years old, she founded her first company, Solid Ground Innovations, and built it out to a 7-figure enterprise. In this fireside chat with entrepreneur and STEM advocate Takeyah Young, Sevetri will pull from her new book, Resilient: How to Overcome Anything and Build a Million Dollar Business With or Without Capital and describe her journey from self-funding to venture capital success. She'll highlight the lessons learned from a life of entrepreneurship, including:
How to go from idea to product
The correct way to dive into the hiring process
Preparing to raise money
Building a tech company as a non-technical founder
How to select the right accelerators, programs, and pitch competitions
Creating wealth while building a business
This conversation is perfect for small business owners, aspiring entrepreneurs and creative dreamers alike. You'll walk away inspired and ready to hit the ground running with all your great ideas, the road ahead be darned.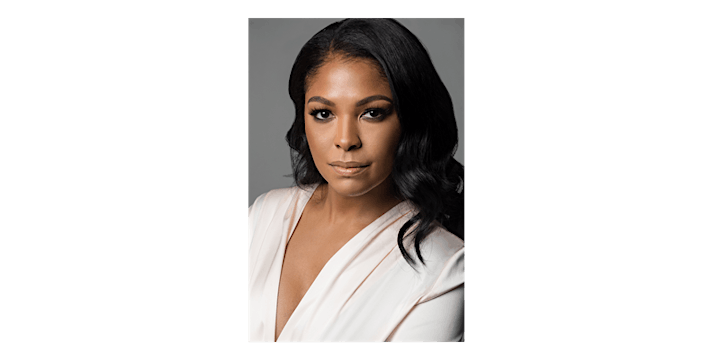 About Our Speaker
Sevetri Wilson is the Founder and CEO of technology startup Resilia, founded in 2016. Headquartered in New Orleans with a second office in New York, Resilia is revolutionizing how nonprofits are created and maintained, and how enterprises (cities, private foundations, and corporations) scale impact. The company has raised over $10M in venture capital to date. In September 2020, Sevetri was named a Rising Star on the Forbes Cloud 100 List.
Resilia was named to Venture Beat's top startups to watch out for in 2019; also in 2019, Sevetri was named to Inc. Magazine's 100 Female Founders building world-changing companies and to PitchBook's 27 leading black founders and investor list. Prior to Resilia, she founded Solid Ground Innovations, LLC., a strategic communications agency, and authored Solid Ground: How I Built a 7 Figure Company at 22 with Zero Capital. Her book spent 6 weeks at #1 on Amazon in the startup category. Sevetri is a 2010 recipient of the Nobel Prize for Public Service, the Jefferson Award; and her work was featured in the U.S. Senate report to the White House on Volunteerism in the U.S. Sevetri's work and that of her clients has been featured in national publications such as USA Today, Time Magazine, and CNN. She serves as a voice for communities as a Forbes contributor and has amassed over 200,000 followers across social media. Learn more at www.sevetriwilson.com.
This event is being offered free of charge, but we welcome you to make an optional donation ($5-20) to keep LMHQ's programming going strong.