Boots & Bourbon KY, Nashville Songwriter Event: Thanks for the Music
Boots & Bourbon is back in Lawrenceburg for its third year! Join us for a night of bourbon & storytelling as we say "Thanks for the Music."
About this event
It's the event people from all across the country have come to know and love... Kentucky bourbon, local eats, and friendly fellowship collide with a night of storytelling that is uniquely Nashville.
For its third year, Boots and Bourbon, A Nashville Songwriter Event, comes to Lawrenceburg, KY for a night of music and entertainment. After a year and some change of dealing with a global pandemic and all of the struggles that came with it, we have looked to this event to bring a sense of normalcy, even if only for a night. November finds us a bit later in the year than normal, but with only a week until the Thanksgiving holiday, we believe there is no better time to reflect on the things we are most thankful for.
Many of the songs we will hear this November have seen us through the hardships that 2020 brought and 2021 continued, and so this year we want to say "thank you" to the ones who spoke these words into existence.
For our 2021 event, Boots and Bourbon KY welcomes back Kentucky's own Lee Thomas Miller and we are thrilled to add two new-to-Lawrenceburg award winners JT Harding and Wynn Varble to the lineup this year! All three songwriters come backed with remarkable talent and a long line of award nominations and victories within the music industry. Grab your tickets and secure your seat because you won't want to miss this entertaining event! We look forward to seeing you this November as we say, "Thanks for the Music."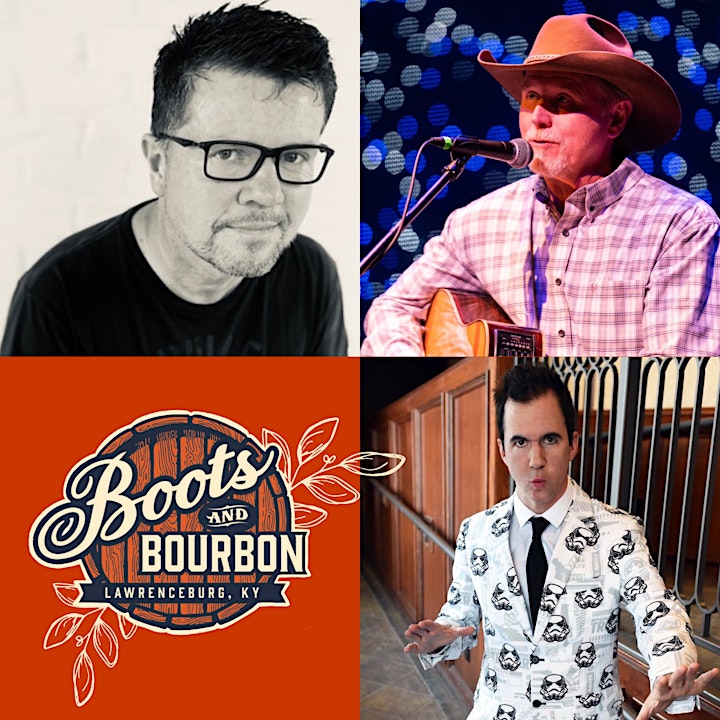 Organizer of Boots & Bourbon KY, Nashville Songwriter Event: Thanks for the Music