Description
Interested in becoming a SPONSOR for this great event?
DISCOUNT available for Table purchases.
Table Price: $495 Table = 10 seats
To receive sponsorship details or to purchase a table please contact, Angela Smith.
Phone: 830.456.9547 Email: amsmith@windstream.net
Event Details:
Meal Catered by Delicious Details.
Follow Fredericksburg Tea Party on Facebook! We just revealed our keynote speaker, U.S, Congressman Jim Jordan!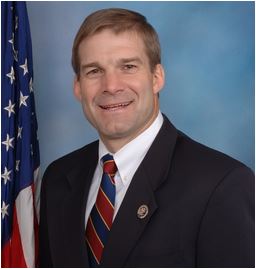 FTP is honored and excited to host Congressman Jordan as we approach the Midterm Elections. Also, all district GOP candidates have been invited, so that you will be able to meet them and personally find out where they stand on the issues. We haven't had a new Congressman from our district in over 35 years! Meet CD21 Republican Candidate, Chip Roy and hear him talk about the issues that are important to you! We will also have Judicial candidate for the 4th Court of Appeals, Shane Stolarzyk, who we roudly support! Wear you FAVORITE pair of cowboy boots and be ready to enjoy meeting like-minded friends, partaking of Delicious Details BBQ and hearing from the most conservative legislators and candidates around!

Our 2018 beneficiary is Starbright Foundation*.
Fredericksburg Tea Party offers a conservative, political platform to those who value these principles as set forth in the U.S. Constitution. FTP's activities focus on our 5 Basic Principles: Limited Government, Fiscal Responsibility, Rule of Law, National Sovereignty and Personal Responsibility.
* 10% of the Boots & BBQ proceeds will be donated to a local organization that exemplifies our 5 Basic Principles.