Our popular Boots & Pearls Fundraiser is going virtual!
About this event
For the safety of our guests, Boots & Pearls will once again be virtual. But you can still support Wornall/Majors House Museums in a variety of exciting and fun ways from the comfort of your own home - and on your schedule. Read on to see how it works!
Donate
You do not need to register to participate! We are simply asking you to donate in the amount you feel most comfortable with. Donate $300 or more and receive a complimentary cocktail or mocktail basket (serves two). Donate $600 or more and receive two baskets.
Baskets will include everything you need to create a cocktail for two, plus a snack pairing and other fun surprises.
Baskets can be picked up Thursday-Sunday 1:00-4:00 PM at the Alexander Majors House beginning Thursday, September 23. We will have several basket varieties to choose from, while supplies last.
Video Presentation
You are invited to join us for a special video presentation on YouTube at 7:00 PM. The video will remain available if you aren't able to join us for the premier.
The video will feature amazing local history, a quick update on our educational initiatives, and special guests!
Online Auction
Our online auction will take place from 10:00 AM Friday, September 10 through 6:00 PM Friday, September 24 on our dedicated online auction page. You can view our online auction here!
Our auction includes a huge variety of experiences and items you won't want to miss, including tickets to a 2022 Sporting Kansas City game, stays at local boutique hotels, and tickets to Jesus Christ Superstar in March 2022.
Winners will be announced via Facebook Live on September 24 and will also be contacted via email.
[Featured Item (below): Sweet Retreat Package - a one-night stay at Hotel Phillips with breakfast included, plus Christopher Elbow chocolates and prosecco to sweeten the mood.]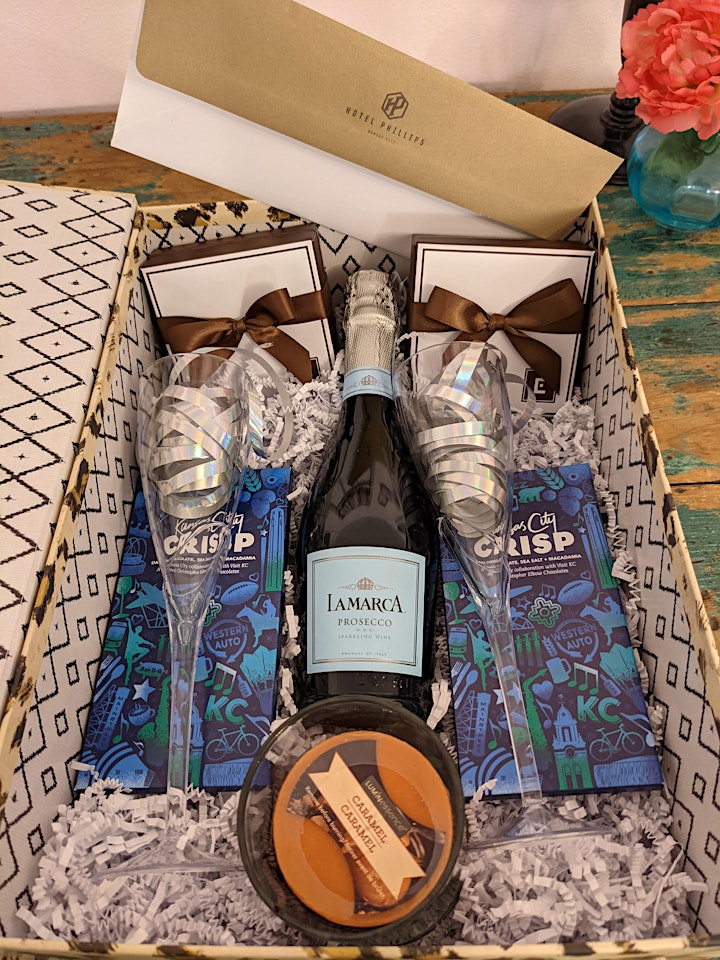 Raffle
Enter to win a boot gift certificate from Nigro's Western Wear, mother-of-pearl necklace from Kendra Scott, or pearl earrings from The Polished Edge. Tickets are $20 per entry.
Winners will be announced via Facebook Live on September 24 and contacted via email. You do not need to view live to win. Tickets can be purchased by clicking the orange "tickets" button above, or by calling 816-444-1858.
[Featured Raffle Item (below): Kendra Scott necklace]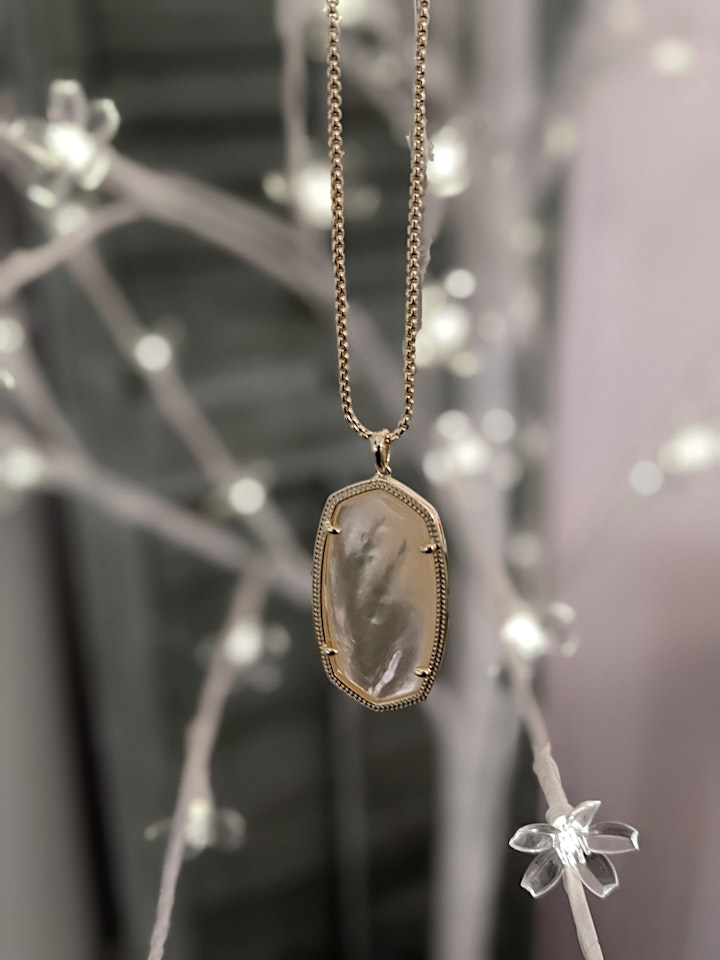 Can't donate at this time but still want to be updated?
Select "tickets" on this page and register for the free "Keep me in the loop" option. We'll send you periodic updates about this event, including silent auction links when they become live.
Sponsors
Muriel McBrien Kauffman Foundation
Adkins Family Foundation
Alice & Willie Ergovich
Karen S. Hornig
Day & Whitney Kerr
Leslie Wornall Kostner
Ford & Christine Maurer
Janice & Bill McCollum
Chad & Ann Milton
Michael Monaco
UMB
[Below] KIR Collection pearl earrings, available to win through our raffle.