Booth Reservation: MA Society for Respiratory Care 2016 Conference

Wednesday, September 28, 2016 at 8:00 AM

-

Thursday, September 29, 2016 at 4:00 PM (EDT)
Event Details
May 15, 2016                                                                               
Dear Convention Manager,
It is my pleasure to announce the 39th Annual Meeting of the Massachusetts Society for Respiratory Care (MSRC) to be held on September 28th & 29th at the Resort and Conference Center in Scenic Hyannis.

The MSRC recognizes the value your company's contribution and welcomes your full participation in this year's meeting. The outstanding support of companies like yours has made our annual meeting one of the most successful in the country.

Over 3,000 brochures are distributed to Respiratory Care professionals throughout Massachusetts, Maine, New Hampshire, Vermont, Rhode Island, Connecticut, and New York. This tremendous opportunity for personal contact with so many practitioners makes the MSRC Annual Meeting an ideal venue for public relations.

The educational program continues to offer stimulating and timely topics with many hours of exhibit viewing available.

Exhibit space is limited and has been known to sell out quickly. Make your plans now for the 39th MSRC Annual Meeting. Booths will be reserved upon receipt of payment and every effort will be made to accommodate your requests. Please submit all of the attached forms and payment by September 1, 2016. All forms and payment must be received in order to complete your reservation. We will accept Credit Card payments. All requests must be completed using our online/secure registration tool. A late fee will be applied after the 9/1/16 deadline.

We look forward to your exhibiting this year and thank you in advance for your continued support to the MSRC. Please feel free to contact Gina Farquharson, Vendor Coordinator, if you require any further information.
Most Sincerely,
Jason Moury                                                                   Gina Farquharson
Vice President                                                                  Vendor Coordinator
MSRC, Inc.                                                                      gfarquharson@verizon.net
Tax ID # 042648882
 FAQs
Exhibitor Rules and Regulations
The following rules and regulations are not intended to restrict exhibitors but to provide and environment where all exhibitors can operate efficiently without undue interference from other exhibitors.
Individuals, manufacturers, dealers, or other firms conducting business or attempting to solicit in the exhibit area, hotel property, or immediate vicinity without having secured booth space will be expelled from the meeting.       The decision of the convention director will be final.

All of the exhibitors' activities must be kept within the booth(s), which have been contracted. No person, signs, distribution of materials, or other attention devices will be allowed outside this allocated area unless it is for sponsorship of a speaker or other pre-determined event, in which booth space must be purchased. No excessively loud audio or mechanical equipment will be permitted. Aisles and exits, designated by the show plan, shall be kept free from obstruction.

Any unrestricted educational grants must be in conjunction with a booth purchase.

Changes, additions, deletions made in exhibitor registration will be made only by the person in charge of the booth and the vendor coordinator. These changes are subject for review and cannot always be accommodated. Swapping badges is not permitted.

Sharing or subletting an exhibit booth is not permitted.

Guest badges are NOT available. All exhibitors must wear the appropriate meeting badge in order to enter the exhibit area. No exceptions will be made.

The exhibit area is open from 4:00pm-7:00pm, Tuesday, September 27, 2016 for exhibit personnel to install their booths. The area will re-open at 8:00am on Wednesday, September 28, 2016. Exhibitors will not be permitted to set up during regular hours of the show. PROPER ID WILL BE REQUIRED TO ENTER.
The exhibit hall will be open for participant viewing on Wednesday, September 28, 2016 from 9:00am-5:00pm and Thursday, September 29, 2016 from 9:00am-12:00pm. Each exhibitor must keep an attendant in the booth during the exhibit hours, which will be published in the program.

Only freestanding, temporary decorations are allowed. Decorations are not to be stuck, stapled, pinned or attached in any way to any part of the premises. Glitter, confetti, candles, sand, and fog are not allowed. No adhesive tape may be used on the floor, walls, doors or windows of the premises

No signage may be displayed on or about the premises without prior written approval

Prohibited: Medical Gases, Flammable Gas,

Smoking in designated areas only

Exhibitors must make provision for the safeguarding of their equipment and display at all times. General guards will be provided, but the MSRC will not be responsible for the loss of any material.

All prize awards, drawings, or contests must be arranged in advance of the meeting with the MSRC Program and Education Committee chair. The MSRC will not be responsible for the distribution of awarded prizes.

Exhibitors violating any of these rules will be subject to expulsion from the convention.       The convention director will make determination of such violations.

No refunds for cancellations after September 1, 2016. All canelled reservations prior to 9/1/16 will incur a $50.00 service fee. 

REGISTRATIONS ACCEPTED AFTER THIS DATE WILL INCUR A $200 LATE FEE

No booth will be reserved without full payment. Cash, check or Credit Card accepted.

Vendors attending the MSRC Meeting must be aware of and conform to relevant Massachusetts statutes and regulations

.

These rules are subject to change without notification. Booth Space and Availability is Limited
ACKNOWLEDGEMENT OF THESE RULES WILL BE UPON CHECKOUT DURING ON- LINE REGISTRATION
HOTEL INFORMATION
In order to ensure the group rate all reservations must be called in. Room rates are $119.00/plus taxes per night (single and double rate) for a standard room, and $175.00/plus taxes per night for a suite room.
The hotel reservations office is open Monday through Friday 9am – 5pm.
All individuals are responsible for making their own reservations by calling the group reservations office at (866) 828-9111 or (508) 775-7775. Individuals must state they are with the Massachusetts Society for Respiratory Care.
All reservations must be secured by a one-night deposit, plus current 11.7% MA. Occupancy room tax, per room via a valid American Express, Visa or MasterCard number with an expiration date, or a check is acceptable.
The block of rooms will be honored until September 2, 2016 at which time the room rate cannot be guaranteed.
If an individual reservation is cancelled fourteen days or more prior to arrival, the deposit is refunded, less $15.00 service charge and a cancellation number is obtained. If an individual reservation is cancelled thirteen days or less prior to arrival, or does not arrive on the specified dates, the reservation is cancelled for all nights and the entire deposit will be forfeited.
When & Where

Resort and Conference Center
35 Scudder Ave
Hyannis, MA 02601


Wednesday, September 28, 2016 at 8:00 AM

-

Thursday, September 29, 2016 at 4:00 PM (EDT)
Add to my calendar
Organizer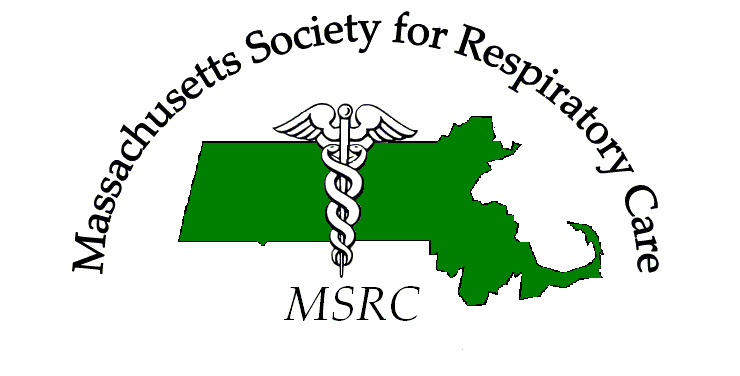 The MSRC is a non-profit corporation that was formed in 1978. The corporation is organized to sponsor and encourage, on a regional and statewide basis, educational programs for those persons interested in the field of respiratory care: to advance the science, technology, ethics and art of respiratory care through state, interstate and intrastate institutes, meetings, lectures, newsletters and other materials; and to facilitate cooperation between respiratory care personnel and the medical profession, hospitals, government agencies, service companies, industry and other agencies or organizations interested in respiratory care or pulmonary medicine.