Event Information
Refund Policy
Contact the organizer to request a refund.
Eventbrite's fee is nonrefundable.
About this Event
Este Bootcamp de Liderazgo te prepara como un Lider de Grandes Ligas y puedas aumentar tu influencia. Te prepara en cómo impactar de forma positiva en la vida de otras personas.
Sin importar cuál sea su vocación o aspiración, ser una persona de influencia lo ayudará a lograr un mayor impacto en los demás. Aprenda métodos sencillos y reveladores para interactuar de forma más positiva con otras personas, y vea cómo aumenta su éxito personal y el de su organización.
Los gerentes comprobarán cómo sus empleados responden con nuevo entusiasmo
Los padres lograrán una conexión más profunda con sus hijos
Los entrenadores observarán un mejor desempeño en sus clientes
Los oradores llegarán a más personas
Los vendedores batirán nuevos récords
Mediante la influencia, puede alcanzar el éxito en su hogar, en el trabajo y en las restantes áreas de su vida. John C. Maxwell ha dedicado su vida a desarrollar personas de influencia. Con humor, sensibilidad y una perspectiva única, ahora comparte los conocimientos adquiridos a través de décadas de experiencia en las áreas de los negocios y las organizaciones sin fines de lucro. Y lo mejor de todo,su enfoque es práctico y fácil de aplicar a la vida diaria.
Objetivos del Bootcamp
Aquí encontarás una metodología que enseña a líderes a enfocarte en los demás para ganar influencia y liderar todos los círculos de tu vida. Tendrás la oportunidad de ser adiestrado por un Coach y Consultor certificado en: - ventas-, -servicio-, -liderazgo- y -análisis de conducta humana-. Esta mezcla única brinda un marcado diferenciador y ventaja competitiva de conocimientos para que -conectes-, -descubras-, -beneficies-, -cierres- y -manejes objeciones- logrando más ventas, mayores ingresos. ¡Sácala del parque con las bases llenas para que ganes el partido... y tu liderazgo!
Nivel Gerencial:
20 de marzo de 2020
1-Actuar con integridad con las personas
2-Nutrir a las personas
3-Tener fe en las personas
4- Escuchar a las personas
5- Comprender a las personas
7- Engrandecer a las personas
8- Navegar por otras personas
9- Empoderar a otras personas
10-Reproducir otras personas influyentes
¿Quiénes deben asistir?
1-Dueños
2-Líderes
3- Gerentes Generales
4- Gerentes de Ventas
5- Aspirantes a Gerente de Ventas
6-Supervisores
7- Gerentes
¿Qué incluye?
1-Recurso
2-Materiales
3-Desayuno y almuerzo
4-Certificado de participación
5-8 horas contacto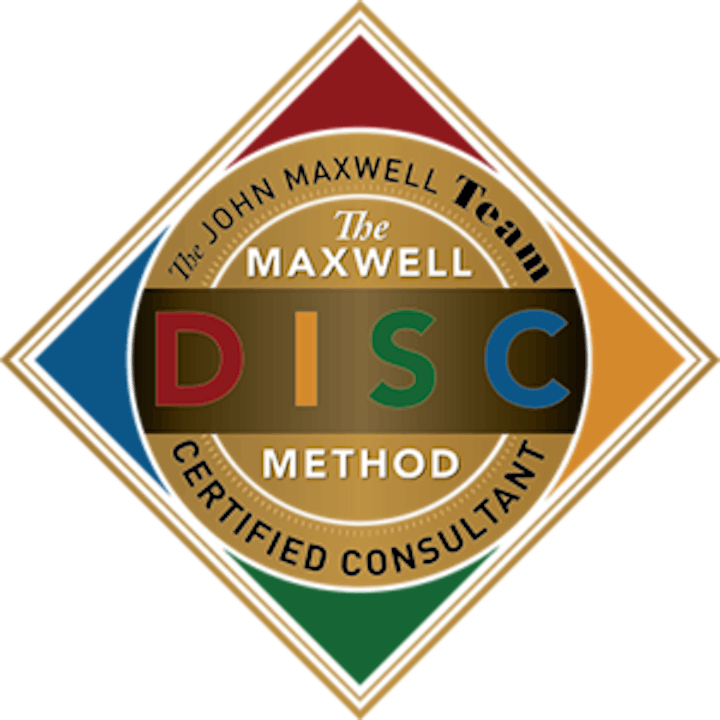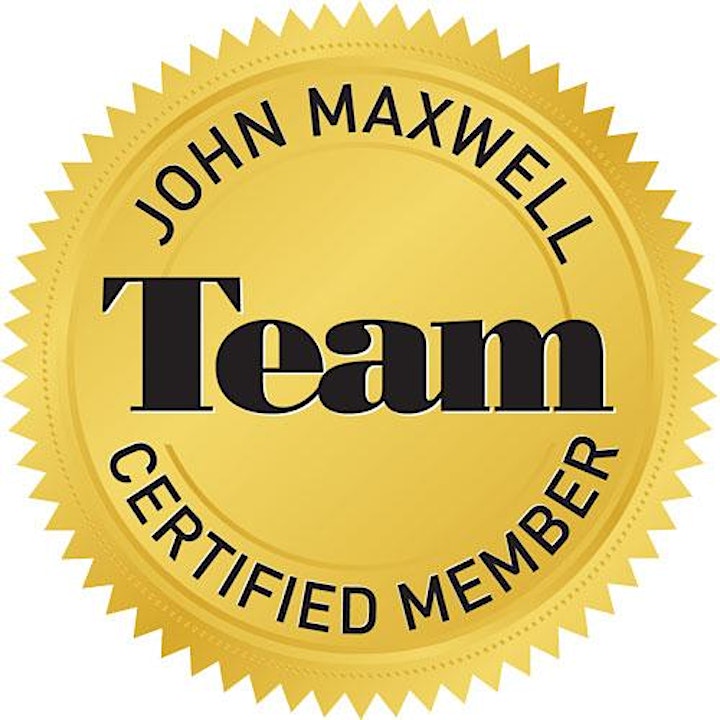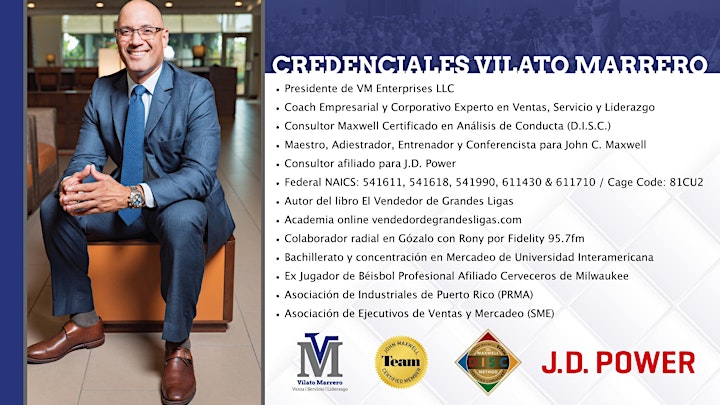 Date and Time
Location
Asociacion de Industriales, Centro Internacional de Mercadeo (PRMA)
Centro Internacional de Mercadeo
Torre 2, Piso 7
Guaynabo, Puerto Rico 00968
Puerto Rico
Refund Policy
Contact the organizer to request a refund.
Eventbrite's fee is nonrefundable.