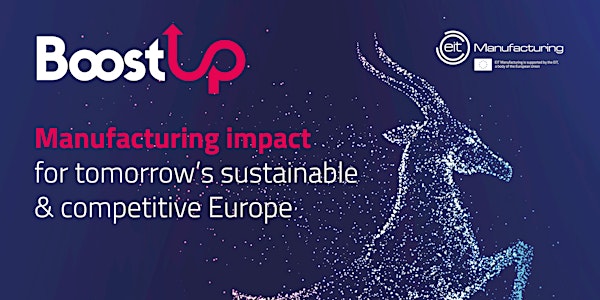 BoostUp! 2020 - Regional Final Co-location Center West
Join us virtually to find out who are the winners of the Regional Final of the BoostUp! Competition 2020!
About this event
BoostUp!
The challenge for European ventures and enterpreneus to find and scale up the best solutions for a sustainable, resilient and socially impacting manufacturing.
Find out more: https://events.eitmanufacturing.eu/boostup/
Privacy Policy: https://eitmanufacturing.eu/privacy-policy/