Description
THE POWER OF INFLUENCER MARKETING
This is the monthly open house event hosted by Boostinsider, the leading influencer marketing intelligence platform.
The open house is designed for marketers, influencers and anyone who is interested in learning more about influencer marketing.
Boostinsider will share insights about influencer marketing in general, and also demo the way to use Boostinsider's SocialBook, Social SaaS and Social Adwords to leverage your influencer marketing campaigns.
Share this event on your social network to get the free access! Simply email us event@boostinsider.com to verify your ticket.
Speaker: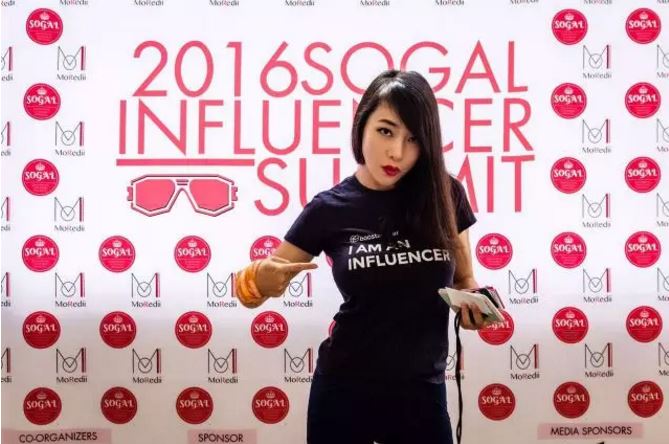 Heidi Yu, CEO of Boostinsider
Heidi Yu is the founder and CEO of Boostinsider, one of the Silicon Valley's hottest startups that focuses on using advanced technology to help games and brands to boost on social media through influencer marketing. She is a fashionable nerd, a passionate business woman, and a serial entrepreneur. Prior to Boostinsider, she founded Pocomaru, the one stop e-commerce shop for all the coolest gadgets. She holds an MBA from Seattle University, and is a well-connected real-life influencer.
Event:
Heidi will share her insights on the following prospective topics:
1. Influencer Marketing 101
2. The top 3 Influencer Marketing Platforms to Amplify your Campaigns
3. The Best Influencer Marketing Practice
4. How To Create A Successful Influencer Marketing Campaign
5. How to Identify the Best Influencers for Your Best ROI
6. How to Communicate and Negotiate with Influencers
7. Everything You Need to Know About Nurturing Influencer Relations
8. The Best Influencer Marketing Tools
Agenda:
6:30pm - 7:00pm Registration
7:00pm - 7:10pm Introduction
7:10pm - 8:00pm All the secret about Influencer Marketing, shared by Heidi, CEO of Boostinsider
8:00pm - 8:30pm Q&A
8:30pm - 9:00pm Network
The event will be hosted @ headquarter of Boostinsider. Snacks and drinks will be provided.
About Boostinsider
Boostinsider is the influencer marketing intelligence platform that reveals influencers' full cycle insights on Youtube, Instagram, Facebook, Tumblr and Twitter. To efficiently improve influencer marketing performance, Boostinsider has created data-driven solutions of over 350K of the most engaged influencers on social media.
Boostinsider created a series of the world's first AI-based influencer marketing tools including:
Social SaaS, the ultimate influencer search engine that helps marketers to best identify the right influencer for their brands. This search engine works together with the Campaign Management Platform to track and manage the entire influencer campaign cycle.
SocialBook.io, the lighter version of Social SaaS, is an AI-powered data analytics tool for any YouTube Influencer channel and any videos. SocialBook provides real-time influencer channel insights, influencer market value, and audience insights at scale.
Social Adwords is an automatic campaign management platform for CPC performance based campaigns, which leverages influencers on link-friendly platforms like Twitter, Facebook and Tumblr.
BoostSDK encourages performance-based campaigns by making the revenue share model easy for influencers and mobile apps/game developers.
Boostinsider, established in 2014, headquartered in Silicon Valley and has offices in Beijing, Chengdu and Shenzhen. Boostinsider has worked with over 300 brands, including Machine Zone, Cheetah Mobile, EA, Alibaba, IGG, and FitTea.
Looking forward to meet you on Oct 27th at our lovely Loft style office!