Description
Invitation: Boost Your Health and Accelerate Your Wealth FREE event)

Are you looking for ways to improve your health?

Are you looking for a great business opportunity?

Are you looking for another stream of income?

Would you like to achieve a little more in your life?

At this meeting, we will explain about our unique products and the awesome reward system. We will present to you a splendid business opportunity, support structure and how you can start and expand your own international business.
Don't miss the chance to be one of the first in Australia to know about this business opportunity and products by LifeVantage.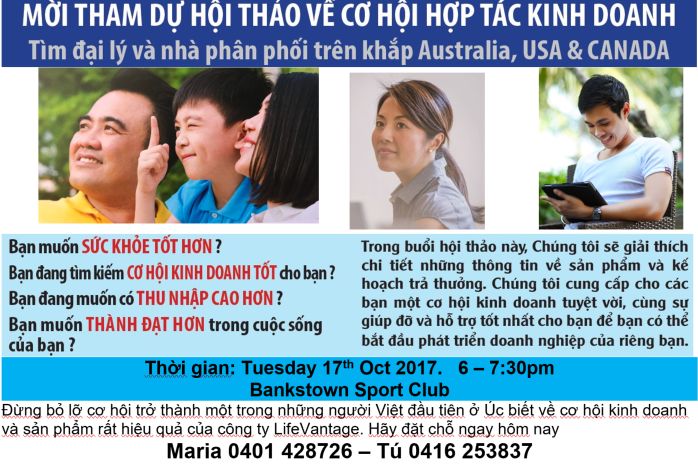 Maria (ID: 684540) - MOB 0401 428726 Email m_harding1@bigpond.com
Tú (ID:725925) – MOB 0416 253837 Email camtu08@gmail.com