Boost Your Business Confidence - (open coaching event)

Multiple Dates
Event Details
Success Night at Life Stylized

For Conscious, Forward Thinking Entrepreneurs
who are ready for a FRESH approach to doing business.


Join Business Empowerment Specialists, Rono & Sierra of Life Stylized for a low cost, big results open coaching night designed to help you...

Overcome your business challenges

Eliminate difficult obstacles 

See exactly what you need to change to get different results

Solve complex problems that block your path to success

...all while bonding with other conscious entrepreneurs in a fun and supportive environment. 
By working with Rono and Sierra and surrounding yourself with a tribe of like-minded and savvy entrepreneurs you will walk away with...


A fresh outlook on your business

Specific business tools to make your life easier


Clarity on what steps you are missing and how to take them

New connections and resources to help you grow your reach

Improved ways of thinking that will quantum leap your success
 
This is a wonderful opportunity to learn more about Rono & Sierra, build a collaborative network, make fast friends, discover alternate strategies and options and enjoy the company and encouragement of successful local entrepreneurs.
Don't miss this extraordinary business development opportunity! 
Sign up today>>  Only $30
Summer Special-  $20

Limited seating available.  Early registration is encouraged. 
UPCOMING THEMES:


July 18th-  Boost Your Business Confidence
Ever find yourself feeling timid when it comes to promoting your business because you are fearful of rejection?  You are not alone. The biggest skill that one needs to develop to truly see BIG results in your business (and life) is CONFIDENCE. This night's coaching theme will give you specific tools to help boost that confidence from the inside out and begin to see yourself differently for lasting results!


NO AUGUST OPEN COACHING EVENT


September 12th-  Speak Once, Serve Many!
Do you find yourself struggling to keep up with your prospects, leads and clients?  Is meeting one on one starting to take up ALL your time? Are you trading hours for dollars? Join us to help you discover how to leverage your expertise in a way that helps you to create a one to many model.  Save time, make more money, serve more people.  RSVP to find out how!


See you soon!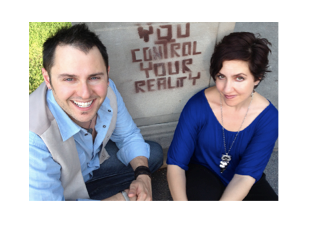 The Buzz about Rono & Sierra...

I've attended Rono and Sierra's workshops and events and participated in both personal business and group business coaching. Each experience has brought more abundance and focus to my business.  - Robert Braathe, Business Consultant


LifeStylized has changed my life and helped me see what I need to do to be successful with my new business The Body's Rhythm! Sierra and Rono have a wealth of knowledge to share!  - Wendy Wood Ordway, Craniosacral therapist


Life Stylized offers many cool and laser individualized services to help you succeed as an individual or a business if you are ready for a growth spurt.
- Abigail Thurston, Kinesiologist, DancewithFibro.com


Sierra and Rono are truly experts in their field! They make you think of things that may be holding you back from your full capability and work with you on improving and growing not just as a business person but an everyday person as well. - Angela G., Chiropractor


Life ... Stylized. This is indeed a special place. I'm thrilled to be a part of it. The Center is where the timeless healing energy of the sacred Saratoga Springs meets the creative energy of the 21st Century! 
- George Kansas, Motivational Speaker, Executive Coach


Sierra and Rono are excellent business and marketing coaches. Their understanding of online marketing and ability to break it down in easy to understand and follow steps make them the clear choice for heart-centered practitioners looking for a way to expand their businesses. 
- Christine Dunn, TheLesbianLoveCoach.com

 
Rono and Sierra are awesome! They gave me so many ideas for building my business. I would definitely recommend them to others for coaching and website building. Hope to work with them again soon.  - Jonathan Allen, LMT

The Lifestylized team has delivered a powerful and succinct message that touches both the heart and the mind, empowering me to make real changes in my business and personal life!
- Dave Delouzier, Publisher of EcoLocal Living Magazine


Rono and Sierra know what they teach through their own work setting up their own businesses. What works, what does not was presented honestly and with reasons why they do or do not work.  - Reverend Robert Hernandez, Medium & Animal Communicator

Rono and Sierra have a gift.  They understand that everyone is unique, we all have our own medicine, we all need to share it.  They showed me that marketing is important, and that I have the ability to learn.  One giant step toward technology enlightenment!
- Christine Northrup, Shaman
Learn more at:  LifeStylized.com

Where

The Life Stylized Center
444 Broadway
#302
Saratoga Springs, NY 12866


Multiple Dates
Add to my calendar
Organizer
Life Stylized
Rono & Sierra are often described as a dynamic duo and transformational force who have dedicated their life's work to supporting women & couples create greater success in life, love and business.
Sharing over 30 years of adventure together as friends, business partners, lovers, husband and wife, change agents, pleasure provocateurs and ambassadors of fun, Rono & Sierra help their clients transform struggle, exhaustion and stress into flow, ease and the ability to effortlessly magnetize and manifest what they truly desire in life.
Using their diverse knowledge, deep intuitive gifts and real life experiences and lessons, they offer clients an opportunity to stretch beyond their circumstances to create the life of their dreams and become the person that were always meant to be.
They offer a plethora of programs and live experiences through their company, Life Stylized; a bi-coastal based personal development company focused on lifestyle design and empowerment mentoring for women and couples.
Learn more about Rono & Sierra and their many offerings at LifeStylized.com or join their latest movement of women becoming more Fun, Fabulous & Feminine at: FunFabFem.com
Boost Your Business Confidence - (open coaching event)