Boombox To Go

Wednesday, March 7, 2012 at 7:00 PM

-

Wednesday, March 28, 2012 at 9:00 PM (EST)
Event Details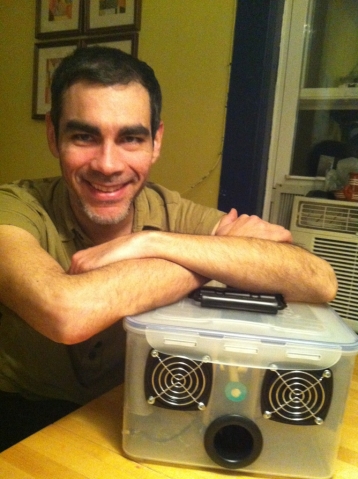 Boom box to go! from aurelio ramos on Vimeo.
Description:
Have you ever been out and about, camping in the woods, biking around, or anywhere else with a serious lack of beats?  Are you looking for the perfect device to start a spontaneous dance party everywhere you go?
In this course you will build a great-sounding, inexpensive, and efficient battery-powered boombox that you can take with you anywhere.
Class Goals:
In the process you will learn about how to design or select a ported enclosure for a given speaker by using free software (WinISD). You will learn about the fabrication process and what makes a speaker sound good. You will also learn about portable power using rechargeable batteries and how to re-purpose a conventional power adapter into a battery charger. We will also touch upon how Class D amplifiers make it possible to make inexpensive, great sounding and efficient boom boxes and how to match their power demands to the batteries we've got using a voltage regulator.
Prerequisites:
Entry level soldering is helpful but not mandatory. Ability to use a drill and other basic tools will help. Students with a PC laptop will be able to use free software WinISD, which will be discussed in class.
Materials:
The following materials will be provided, for a materials fee of $100:
One air tight food container.
Two full range speakers
One speaker port
One 10w 10ohm resistor
One switch
One adjustable voltage regulator
One battery holder 
One class D 20W amplifier
Eight AA NiMh batteries
One 2.1-5.5 power jack
One 3.5mm jack
One 2.1-5.5 power plug with cable
One handle
Screws and hardware
Instructor Biography: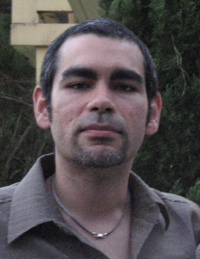 Born in Puerto Rico, Aurelio Ramos (Czargb) is a Boston based producer of electronic entertainment and software engineer. Currently employed at Sonos as a signal processing engineer, Aurelio has held various positions in the consumer electronics, video games, and pro-audio engineering fields.
Event Time:
Session 1: Wednesday, March 7, 7:00PM - 9:00PM
Session 2: Wednesday, March 14, 7:00PM - 9:00PM
Session 3: Wednesday, March 21, 7:00PM - 9:00PM
Session 4: Wednesday, March 28, 7:00PM - 9:00PM
When & Where
10 Tyler Street
Somerville, 02143


Wednesday, March 7, 2012 at 7:00 PM

-

Wednesday, March 28, 2012 at 9:00 PM (EST)
Add to my calendar
Organizer
Artisan's Asylum, Inc.
Artisan's Asylum is a 40,000 sq. ft. member-based non-profit community fabrication center located in Somerville MA, dedicated to making creativity a way of life. Our mission is to support and promote the teaching, learning and practicing of design & fabrication by offering:
* Shared design and fabrication tools and equipment in our various community workshops.
* A large range of publicly-accessible classes offered by local artisans.
* Various monthly membership structures allowing access to our facility. 
* On-site studio and storage rentals allowing members to create and store projects on-site.
* Hosting local craft-related events to help encourage DIY culture and community craftsmanship.