Description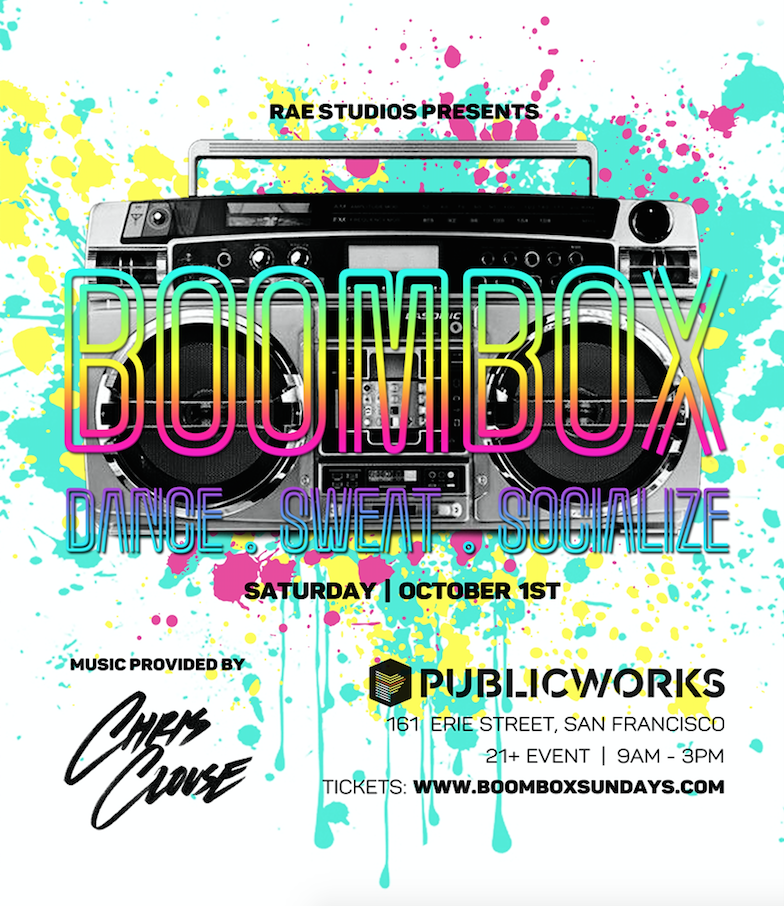 Join Boombox Dance Fitness for a fun day full of music, dance and laughs!
October 1st ~ Last one of the year!
A Cardio Dance & Fitness Day Expo
9am-3pm | SF Public Works
CLASS LINE-UP
(See below)
Yoga
Fitness
Dance
Featuring your DJ Chris Clouse, Rae Studio's Instructors + Guest Instructors, Food/Retail Vendors, & Warm Spirits to brighten up your Sunday Morning! #RAEcrew
ticket info: boomboxsundays.com
Images from Previous Event:
Video: CLICK HERE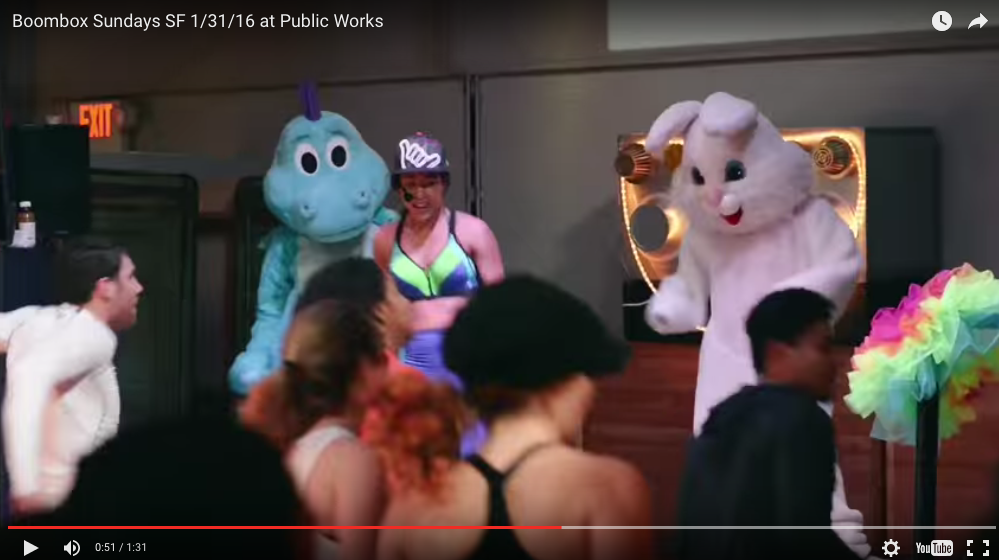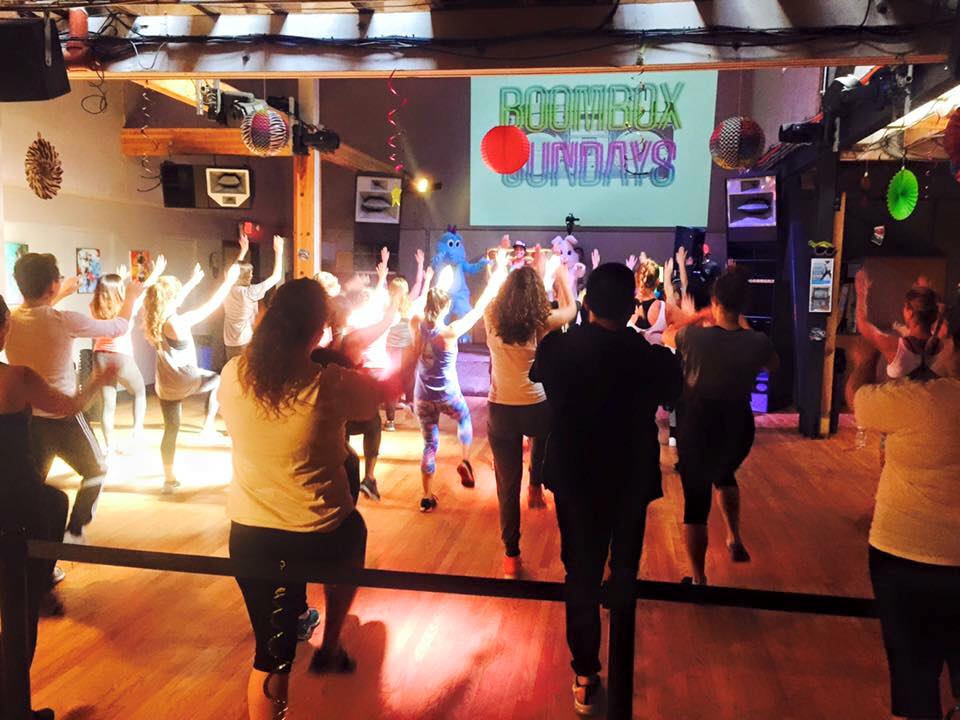 Boombox Sundays is proudly Sponsored by...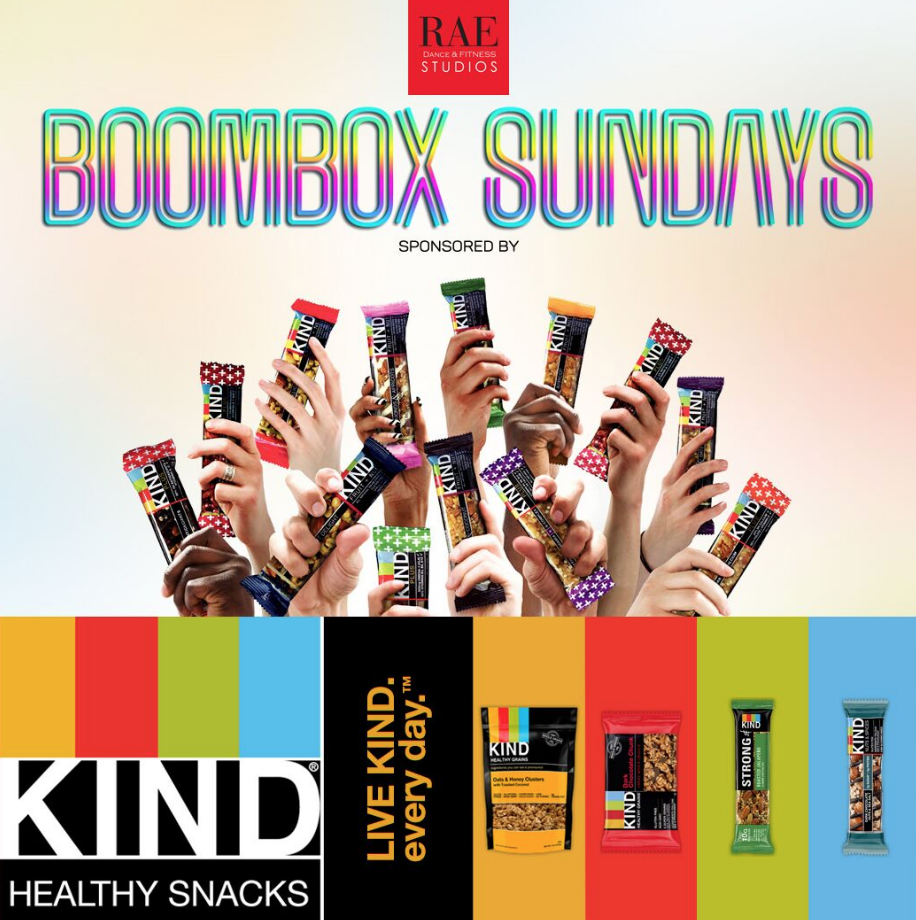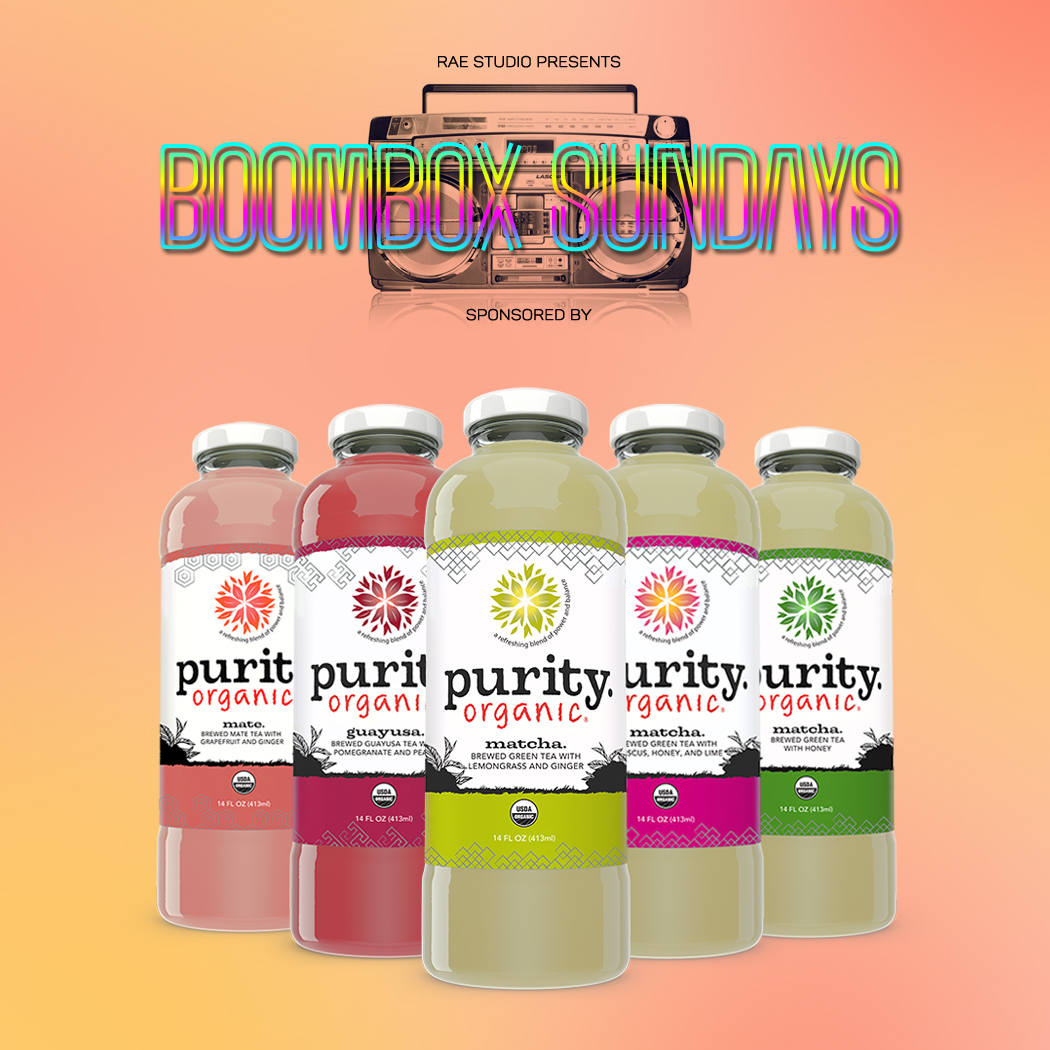 Participating Sponsor and Vendor Packages Contact:
lourdes@raeagency.com | jrae@raeagency.com