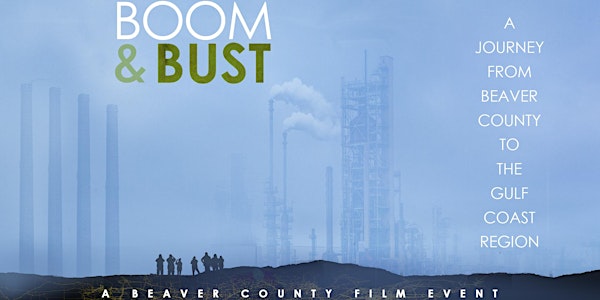 Boom & Bust -2nd Virtual Movie Screening
Join RiverWise for a one-of-a-kind Beaver County Film Event. Watch as seven community leaders travel to Louisiana and ask hard questions.
About this event
Join us for a virtual showing of Boom & Bust.
Watch as seven residents of western PA travel to the Gulf Coast region to explore what it looks like to live alongside a cracker plant. Travel along with them as they ask the hard questions and wrestle with the complex issues facing Beaver County's future. Intended to spur conversation, elevate awareness, and mobilize residents, this one-of-a-kind film event aspires to provoke honest and wide-ranging conversations about the future health and vitality of the region.
The evening will feature the viewing of the documentary "Boom and Bust," followed by conversation.
Space is limited and registration is required.
A list of Frequently Asked Questions about the film project and screening is available here.
You can view the trailer here.