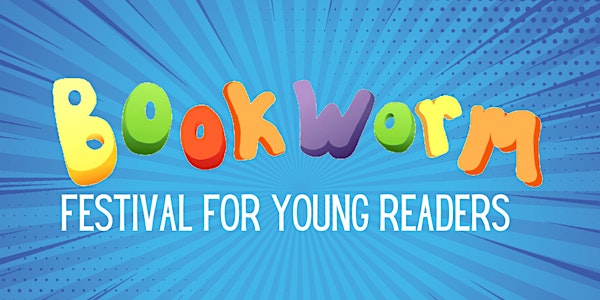 Bookworm Festival for Young Readers/Bookworm Festival para lectores jovenes
The Bookworm Festival is a free, bilingual book festival that celebrates emerging readers, and those who create books for them.
When and where
Location
1865 Aldine Bender Rd 1865 Aldine Bender Road Houston, TX 77032
About this event
The Bookworm Festival is a free, family-friendly book event that celebrates readers and those who create books for them. Come and hear from award winning authors and illustrators! Through a series of author/illustrator panels, readers will hear new books, have the chance to ask questions, and learn from our amazing presenters.
After the panel sessions, readers can get books signed by the authors and illustrators, chat with them personally, and take pictures.
Be sure to join us for our amazing event this year. Everyone attending the festival will need a ticket. Please use the "Reserve a spot" button to add free tickets to your registration. If you are an educator bringing a bus of students and adults, please use the Group ticket option and select tickets for the number of people who will be on the bus.
Due to space restrictions at the venue, attendance will be limited to 1,000. If you pre-register but are not on-site by 9:30, your spot might be given away.
To learn more about the Bookworm Festival, go to bookwormfestival.org
 _____________________________________________
El Bookworm Festival es un evento de libros familiar gratuito que celebra a los lectores y a quienes crean libros para ellos. ¡Ven y escucha a autores e ilustradores premiados! A través de una serie de paneles de autores/ilustradores, los lectores escucharán nuevos libros, tendrán la oportunidad de hacer preguntas y aprender de nuestros presentadores increíbles.
Después de las sesiones del panel, los lectores pueden obtener libros firmados por los autores e ilustradores, conversar con ellos personalmente y tomar fotografías.
Asegúrate de acompañarnos a este evento fantástico. Cada persona necesitará un boleto. Por favor usen el botón marcado "Reserve a spot" para añadir boletos gratuitos a su registración. Maestros que vienen con un autobús de personas, por favor usen la opción de "Group Ticket" y agreguen boletos para cada persona que viene en el autobús.
Debido a las restricciones de espacio del evento, la asistencia será limitada a 1,000. Si usted completa la pre-registración pero no está en el lugar a las 9:30, es posible que pierda su lugar.
Para aprender más sobre el Bookworm Festival, visten la página bookwormfestival.org