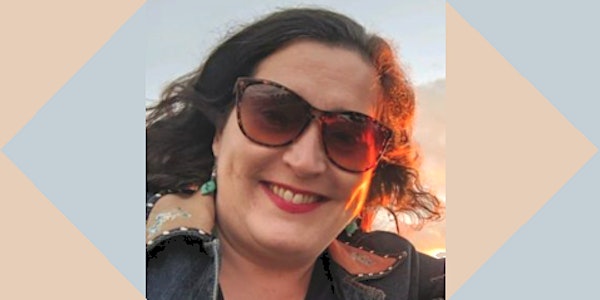 BookWoman 2nd Thursday Poetry Reading and Open Mic: Alexandra van de Kamp
BookWoman Second Thursday Virtual Poetry Reading and Open Mic featuring Alexandra van de Kamp with her newest collection, Ricochet Script.
About this event
BookWoman is delighted to present Alexandra van de Kamp, our feature for the Second Thursday Poetry Reading and Open Mic. van de Kamp is Executive Director for Gemini Ink, San Antonio's Writing Arts Center (www.geminiink.org), and the author of the full-length collections Ricochet Script (Next Page Press, April 1, 2022), Kiss/Hierarchy (Rain Mountain Press, 2016), and The Park of Upside-Down Chairs (WordTech Communications, 2010), and several chapbooks, including A Liquid Bird Inside the Night (Red Glass Books, 2015) and Dear Jean Seberg (2011), which won the 2010 Burnside Review Chapbook Contest.
Her poems have been published in journals nationwide, such as The Cincinnati Review, The Texas Observer, Denver Quarterly, Great Weather for MEDIA, Washington Square, 32Poems, Tahoma Literary Review, and Sweet: A Literary Confection. Find out more about her poetry here: alexandravandekampppoet.com.
Contact BookWoman to order your copy of Ricochet Script and other titles for in-store pickup, curbside delivery and shipping: bookwomanaustin@gmail.com; (512)472-2785; https://ebookwoman.com.