Celebrate with us and poet William Heyen on our 10 year anniversary. A Zoom Poetry Reading.
About this Event
Ten years! That's how long it has been since we opened the doors to Bookstore1Sarasota. To celebrate we're welcoming back (via Zoom) the poet who started it all….who started our run of fabulous events with authors of all genres.
There is no charge for this event but registration is needed for the Zoom link. The Zoom link will be sent prior to the event. After you have reserved your place, look for a confirmation via email.
William Heyen is Professor of English/Poet in Residence Emeritus at the College at Brockport in New York State. He holds a PhD from Ohio University, and was awarded an Honorary Doctorate of Humane Letters from SUNY. A former Senior Fulbright Lecturer in Germany and a Guggenheim Fellow, he has won NEA, American Academy of Arts & Letters, Pushcart, and other prizes His poetry has been published in hundreds of anthologies, and in magazines including The New Yorker, Harper's, The Atlantic, The Southern Review, and The American Poetry Review. He is the author or editor of forty or more books, won the Small Press Book Award for Crazy Horse in Stillness, was a National Book Award Finalist for Shoah Train, and two of his books have been Chautauqua Literary and Scientific Circle selections. His diary-journal, five volumes of which have been published so far (and enough written for ten more), is the most extensive by any poet in our literature…. Nature: Selected & New Poems 1970-2020 has just now appeared in hardcover in 2021 to mark his 80th year.
You can purchase a variety of William Heyen's poetry collections here.
Purchase William Heyen's new collection Nature - Selected & New Poems 1970-2020 here.
"William Heyen is a remarkable poet in whom the 'visionary' and the unblinkingly 'historical' are dramatically meshed.... He writes with the wild, radiant audacity of the visionary; yet his eye and ear are sharp, unsparing. His Crazy Horse in Stillness is a fantastic meditation that only Heyen might have dared--lyric, tender, appalling, heart-rending, unique." ~Joyce Carol Oates
.......................................................................................................
Click here to go to the Bookstore1Sarasota website.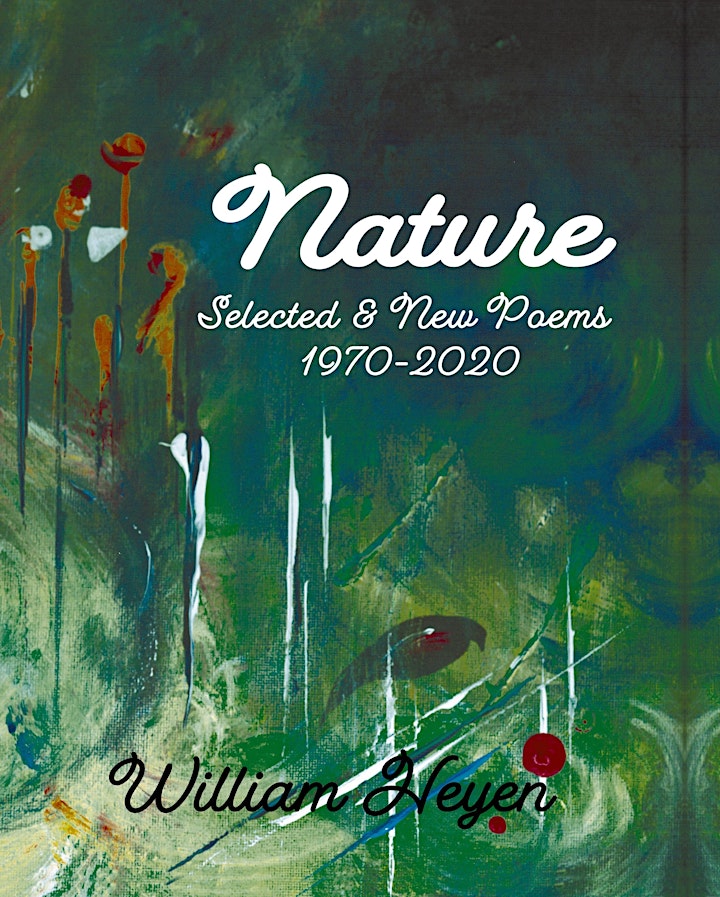 Purchase William Heyen's new collection Nature - Selected & New Poems 1970-2020 here.