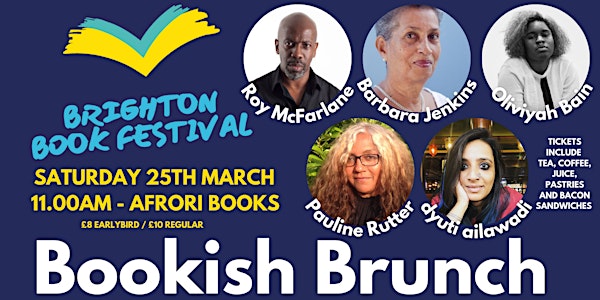 Bookish Brunch
Join us for a delicious morning of all things books and brunch at Afrori Books on Saturday 25th March
By Brighton Book Festival
Date and time
Sat, 25 Mar 2023 11:00 - 13:00 GMT
Location
Afrori Books 28 Kensington Street Brighton BN1 4AJ United Kingdom
Refund Policy
Contact the organiser to request a refund.
Eventbrite's fee is nonrefundable.
About this event
Ever wanted to join a bookclub? Have you got a book you would love to chat about? Or want to find out what authors and booksellers are reading right now? This is the place!
Find a table, pull up a chair and join our pop-up readers groups. With tables to cater for all ages and authors and book enthusiasts galore there is a space for everyone here!
This month we'll have tables on:
Poetry - the fabulous Roy McFarlane will be sharing some of his poetry book highlights and can answer all your questions on developing the skills and knowledge to become a professional poet and performer.
Caribbean Literature - acclaimed novelist and memoirist Barbara Jenkins will be sharing some of her favourite writing from the Caribbean.
Feminism - Researcher and activist Pauline Rutter will be discussing some of her best-loved books about feminism. She will also be offering insights her experiences as founder of The Black Living Archive.
Literary Fiction - Researcher and book lover dyuti ailawadi will be sharing some of her all time favourite novels, particularly from India and Kashmir.
Crime Novels - Afrori Books' brilliant Oliviyah Bain, will be on hand to recommend the best in crime fiction. Come share your favourite nail biting crime thrillers with her.
Children's - Afrori Books will simultaneously be running their weekly children's crafting sessions. Find out more and reserve a space here. (Children who are booked into the crafting session do not need to purchase tickets for the brunch)
Even if you are not sure about sharing your thoughts, come along and enjoy a light brunch and just listen in on some great conversations.
Tickets include tea, coffee, juice, pastries and bacon sandwiches (vegan options available).
Roy McFarlane
Roy McFarlane is a Poet, Playwright and former Youth & Community Worker born in Birmingham of Jamaican parentage, living in Brighton. He's the National Canal Laureate and former Birmingham Poet Laureate, Starbucks Poet in Residence and is the co-editor of Celebrate Wha? Ten Black British Poets from the Midlands (Smokestack, 2011)
His debut collection, Beginning With Your Last Breath, (Nine Arches Press 2016) was followed by The Healing Next Time, (Nine Arches Press 2018) shortlisted for the Ted Hughes award and longlisted for the Jhalak Prize. And his greatly anticipated third collection Living by Troubled Waters is out now with Nine Arches Press.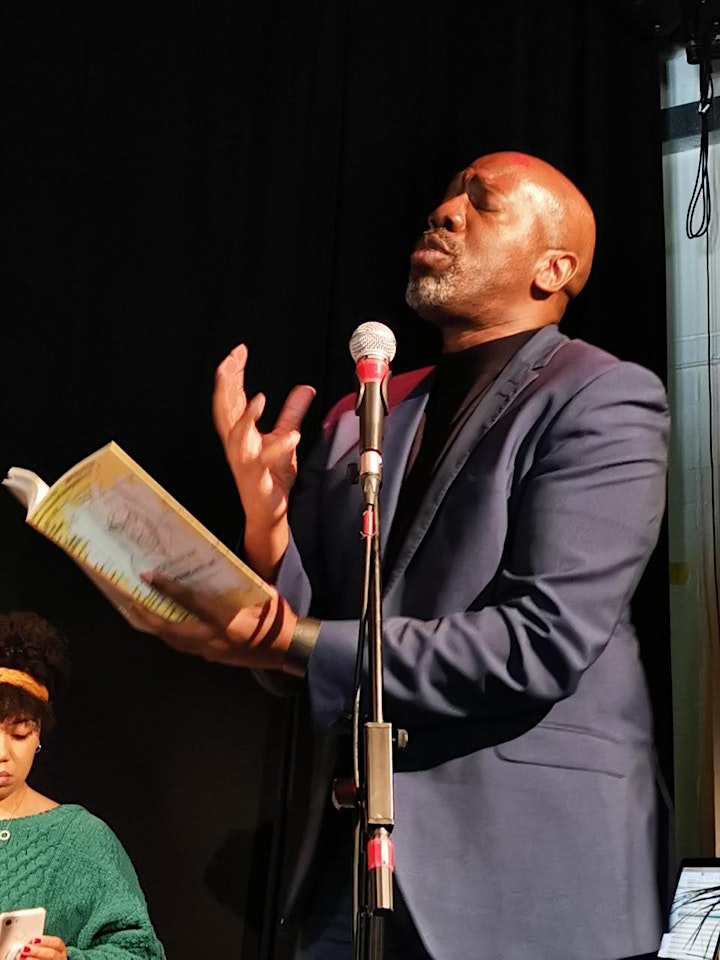 Barbara Jenkins
Barbara Jenkins was born in Trinidad. She began writing in her seventies, and is the author of a novel, a collection of short stories and now a memoir, The Stranger Who Was Myself. She has won awards including the Commonwealth Short Story Prize (Caribbean Region), the Wasafiri New Writing Prize, The Canute Brodhurst Prize, the Small Axe short story competition, My African Diaspora Short Story Contest and a Guyana Prize for Literature.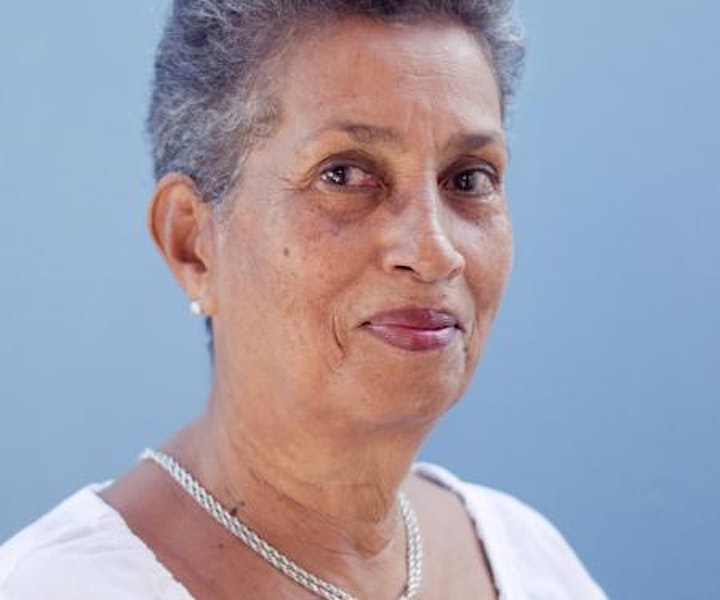 Pauline Rutter
Pauline Rutter is the founder of The Black Living Archive, an artist and researcher. Since 2021 she has been Afrori Books Poet on the Sofa. Her background in fine art, education, sustainability and activism show up in her academic and creative writing most recently published in the Writing Our Legacy 'Covert' Literary Magazine Edition 2. Pauline holds degrees in Fine Art and in Education, a Master's in International Business Management and an Advanced Diploma in Environmental Management. She continues to write about the pathways seeded by our perceptions of history, community, equity and climate and environmental justice.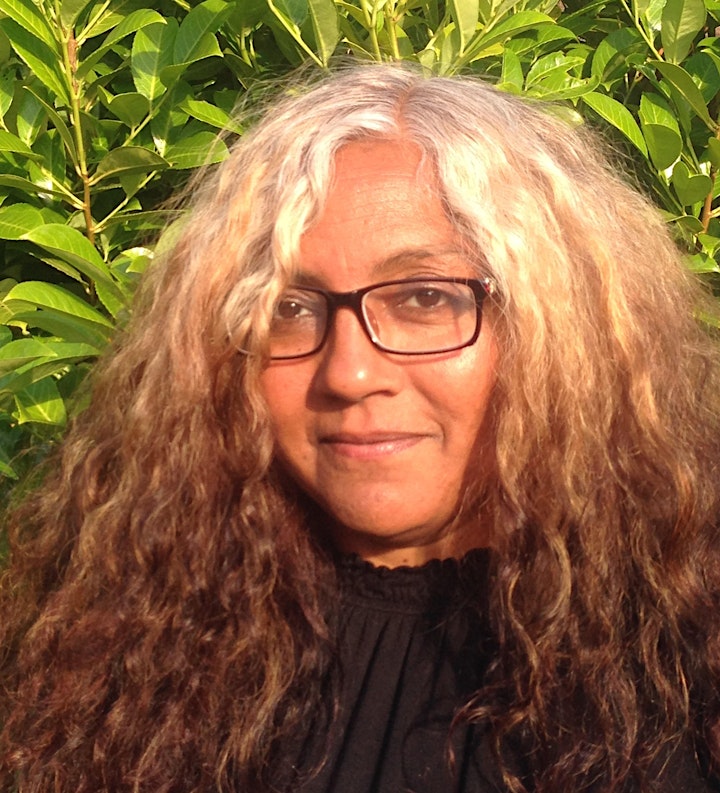 Oliviyah Bain
Oliviyah is an activist, feminist, artist and musician. She is the manager of Afrori Books and loves doing anything that doesn't involve cheese scones or running. She's been whizzing through books since she was a kid and has mastered the skill of constantly adding books to the enormous pile in her room.
She's a big fan of fantasy novels and her current favourite is The Deep by Rivers Solomon.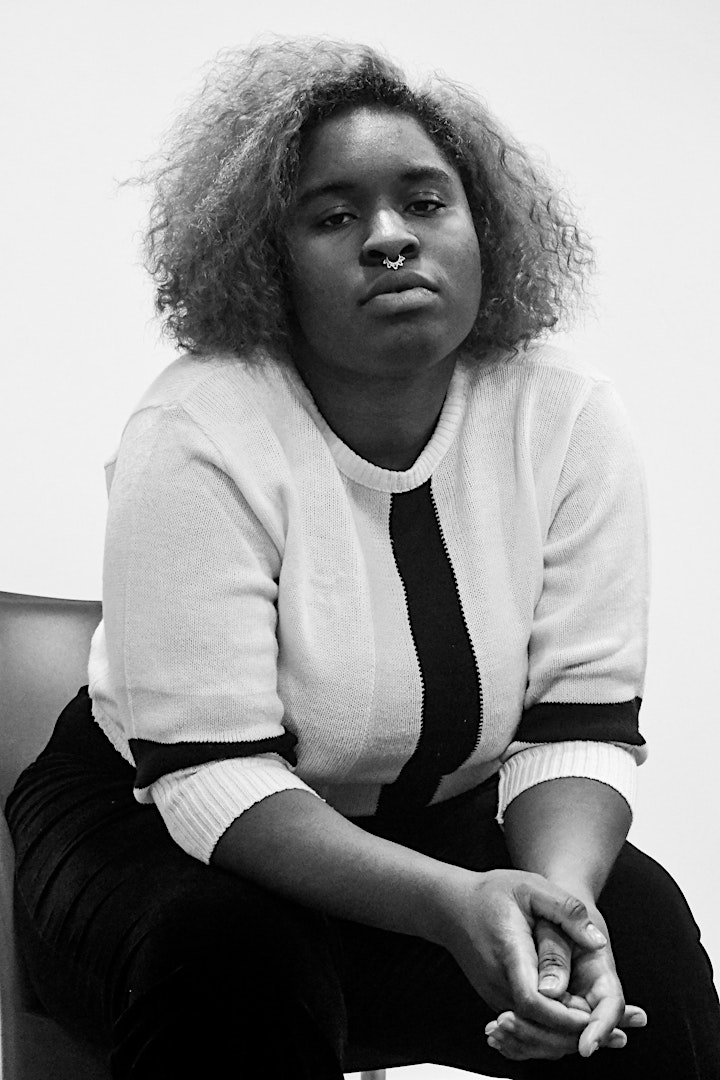 dyuti ailawadi
I write my name with a small d, Hindi doesn't have capital alphabets in it and it is my mother tongue. I am currently doing my PhD at the University of Sussex in Anthropology and homing in Brighton. I was not a reader till well into my being double digits old. Once I found readings and books, my life is filled with words and stories where I find my politics, meaning and fight. There is a book for everyone, it's a matter of finding it and finding a story with it. I am Bollywood loving, daydreaming crazy Punjabi-Indian, political abuela who loves stories and cracking jokes.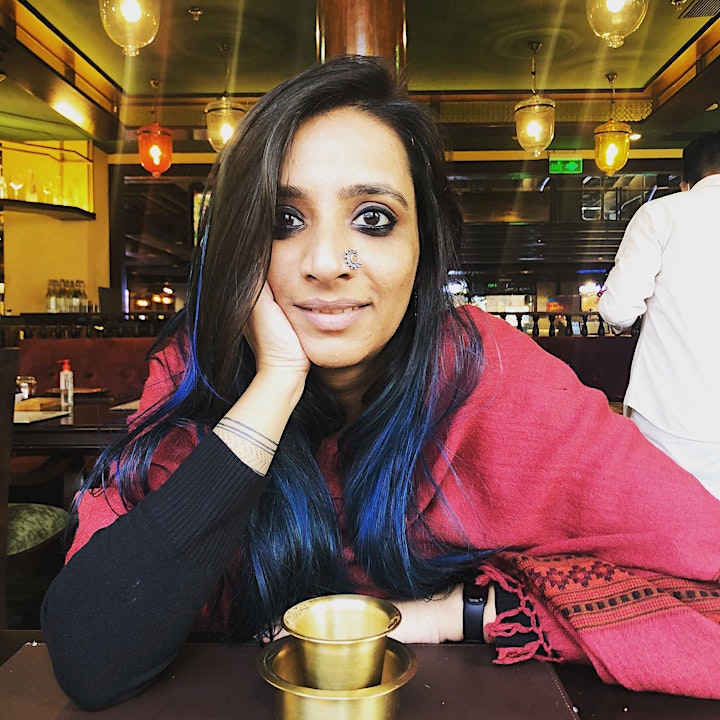 Venue Accessibility
Wheelchair Access:
The Lighthouse venue is fully wheelchair accessible. The venue is on two floors.
We have accessible toilets situated in Level 0 (Ground Floor) and Level -1 (Lower Ground Floor).
Ground Floor: Lighthouse Office, Reception Area & Conference Room.
The Ground Floor is accessed at street level, there is no ramp required.
Lower Ground Floor: Digital Lounge & Toilets & Baby-changing facilities.
Access to the Lower Ground Floor is by platform lift or stairs.
All levels can be accessed using a central lift which has a doorway measuring 90 cm. The lift can hold a maximum weight of 300kg. It is designed to carry two people and one wheelchair, however in cases where a power motorised wheelchair is very heavy it may only be possible to hold one wheelchair and one person. The platform lift is run by the user inside the lift pressing a button and keeping it pressed down until the desired floor is reached. Lighthouse staff will assist with use of the lift.
Important: A maximum of two wheelchairs is allowed at a time in the Lower Ground Floor / Digital Lounge for health and safety reasons.
Other facilities and support:
Portable or backed seating can be provided on request, please ask a member of the team.
For ticked events, a free companion ticket can be provided for support workers or assistants and seats can be reserved in specific locations as requested. Please inform a member of the time at the time of booking.
We welcome assistance dogs and can provide them with a bowl of water.