Description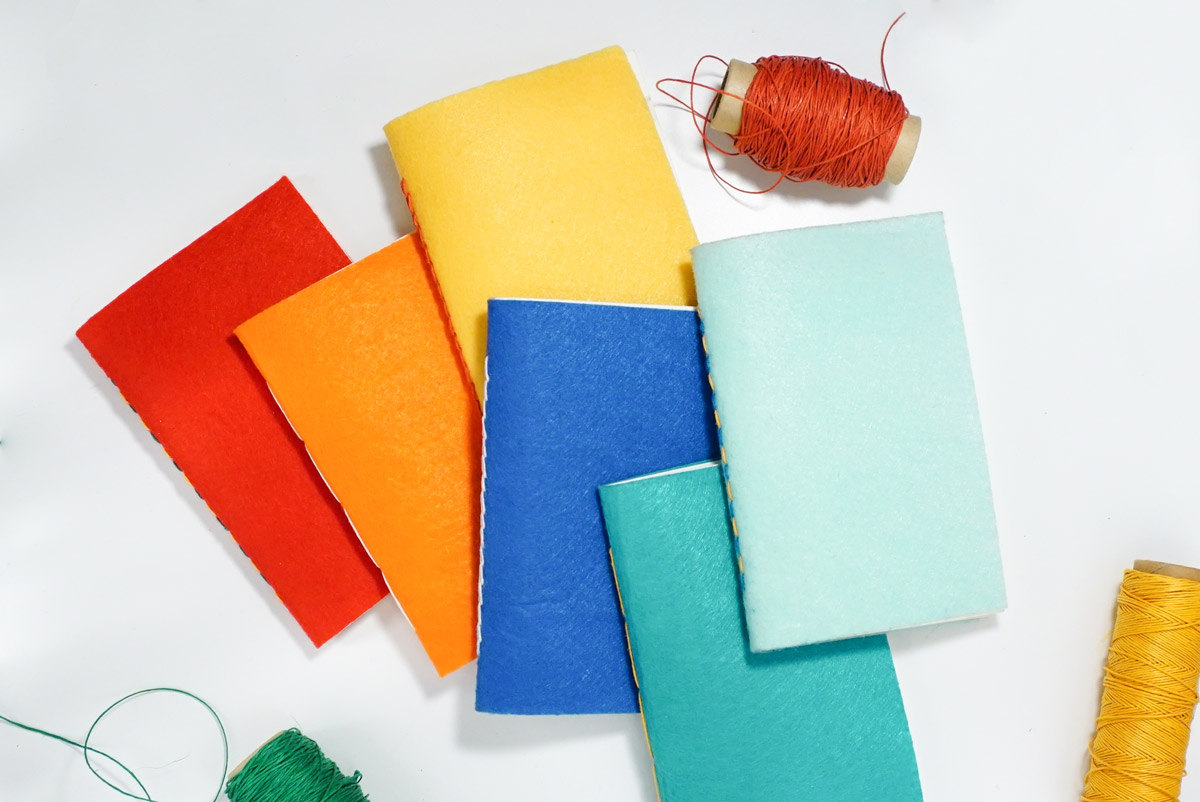 This will be the perfect handmade gift for someone you really love. Eva will guide you through the construction of a set of 3 Mini Felt Notebooks and a Clamshell box to encase them in. With felt as covers, these books can customized by sewing straight onto the cover with provided metallic embroidery thread.
This is a special holiday workshop with limited seating. There will also be wassil, cookies and french coconut pie. After the workshop, you can purchase extra kits for more fun binding time or gift one to a fellow paper lover.
Materials provided with ticket --

Mini Felt Notebook Kit: Felt Sheets, Textblock Paper, Metallic Embroidery Thread, Needle

Clamshell Box Kit: Pre-cut Book boards (Yes, pre-cut!), Cover Paper

PVA Glue
Eva will demonstrate 3 unique styles of saddle stitching: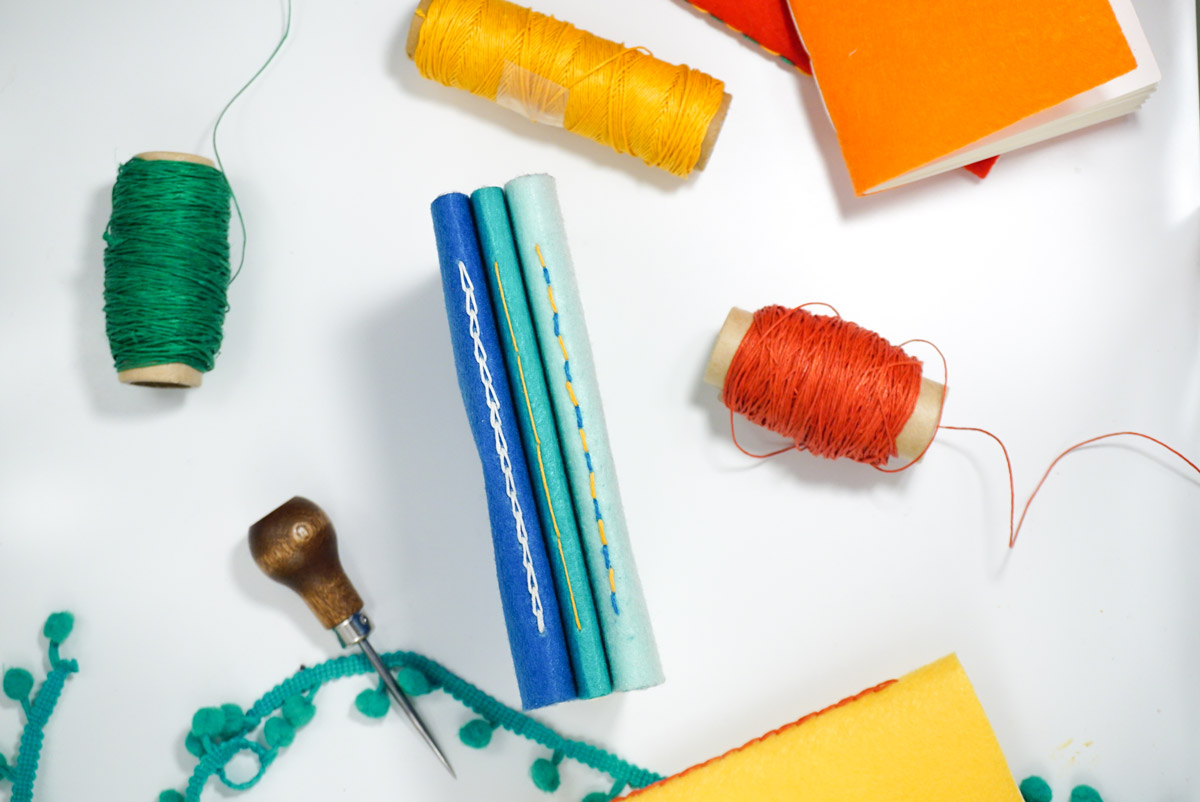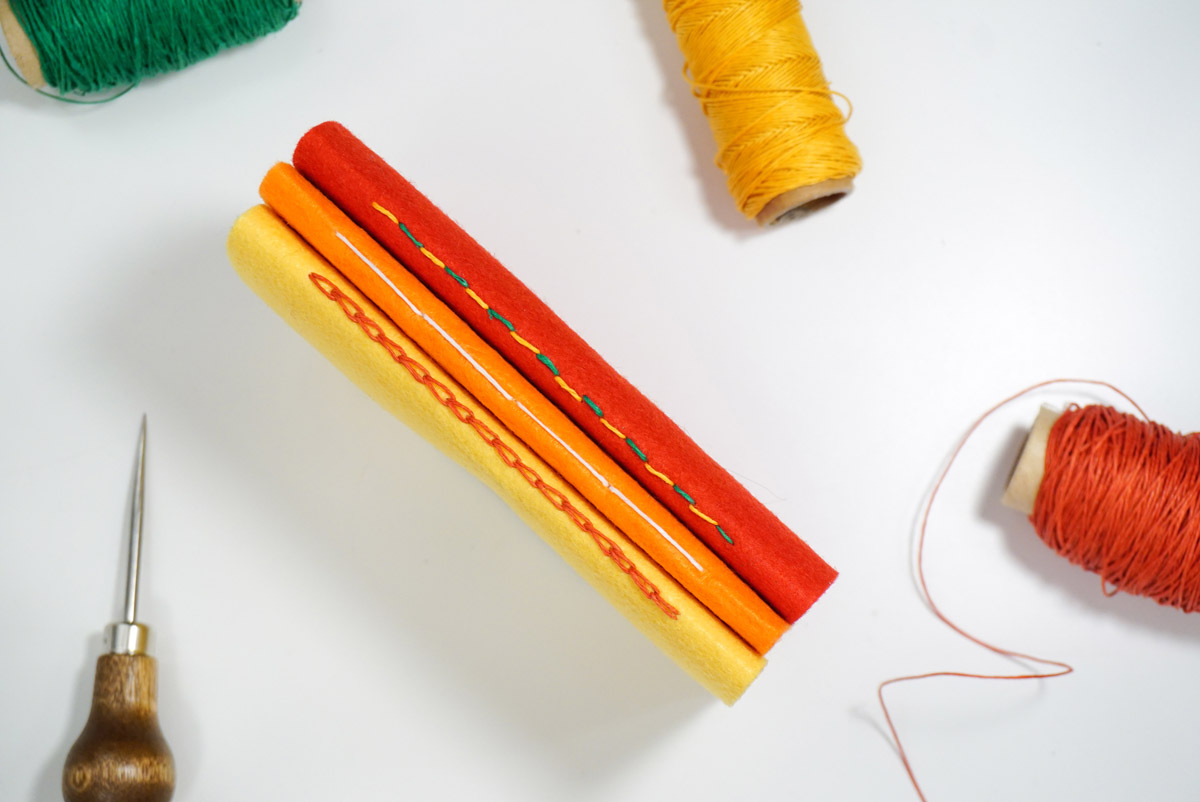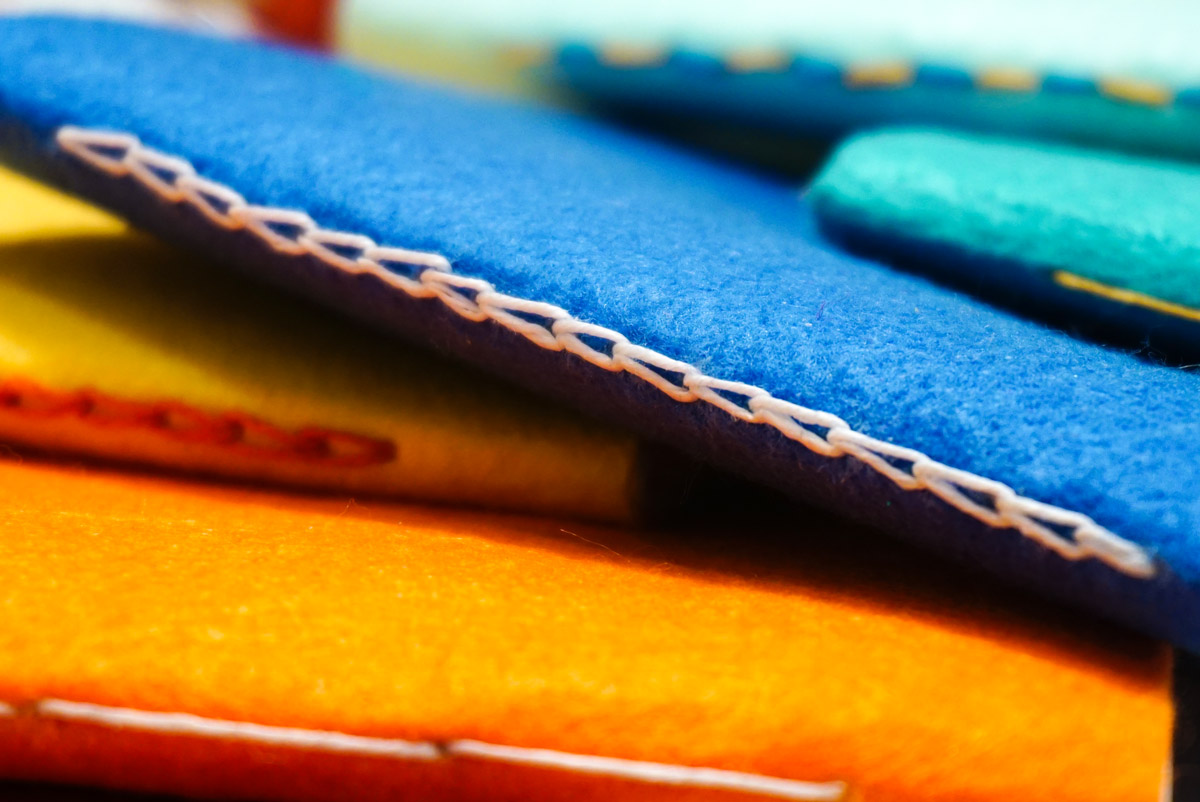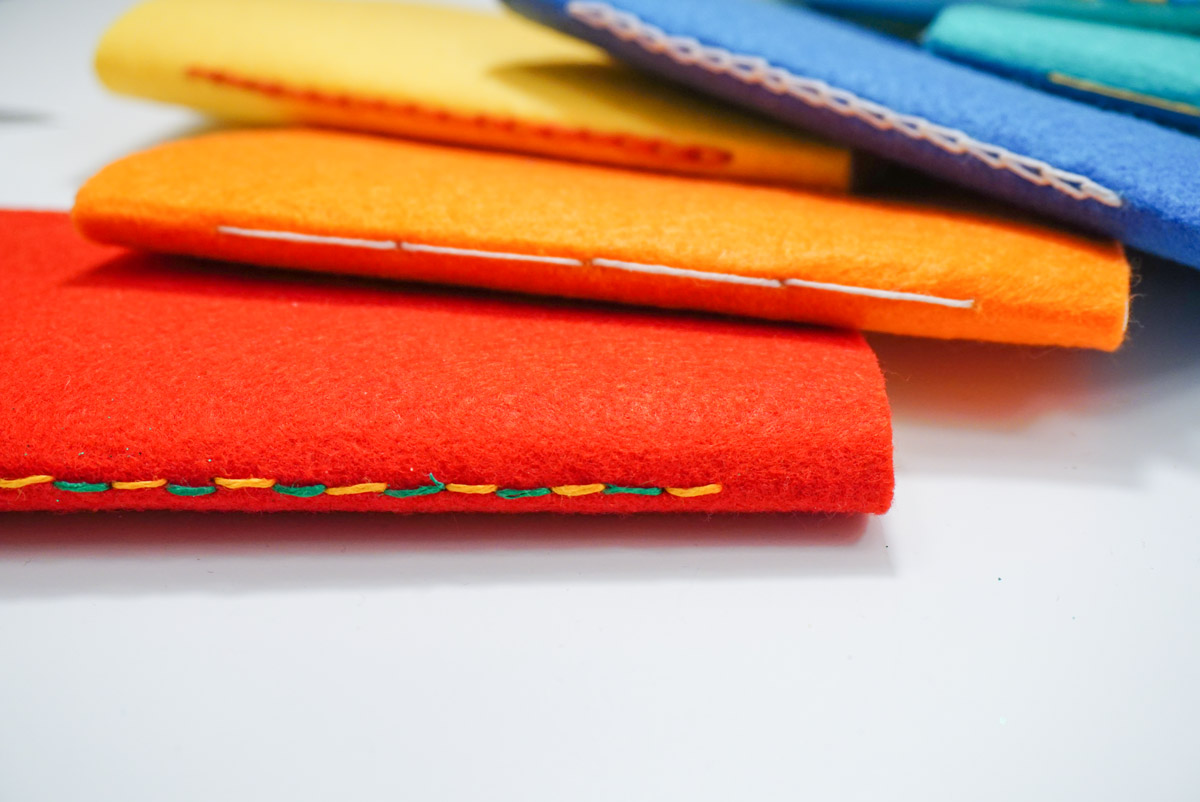 Example of clamshell box --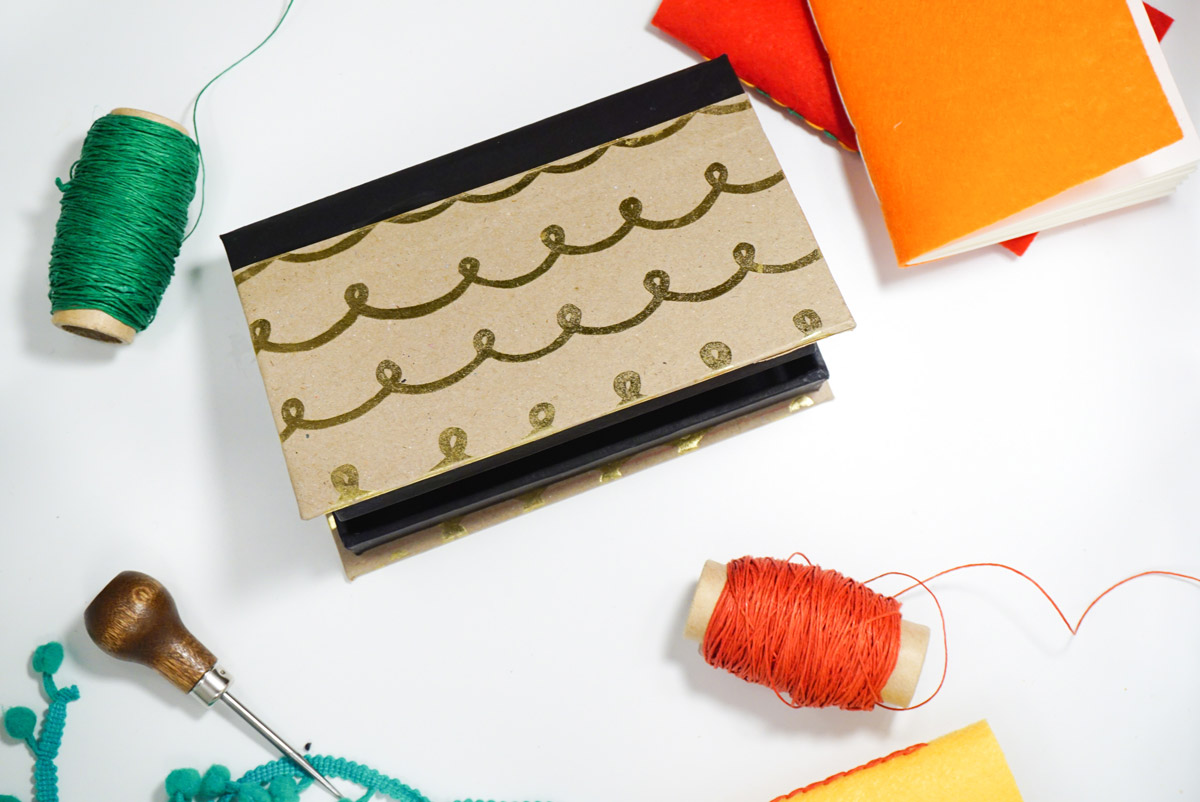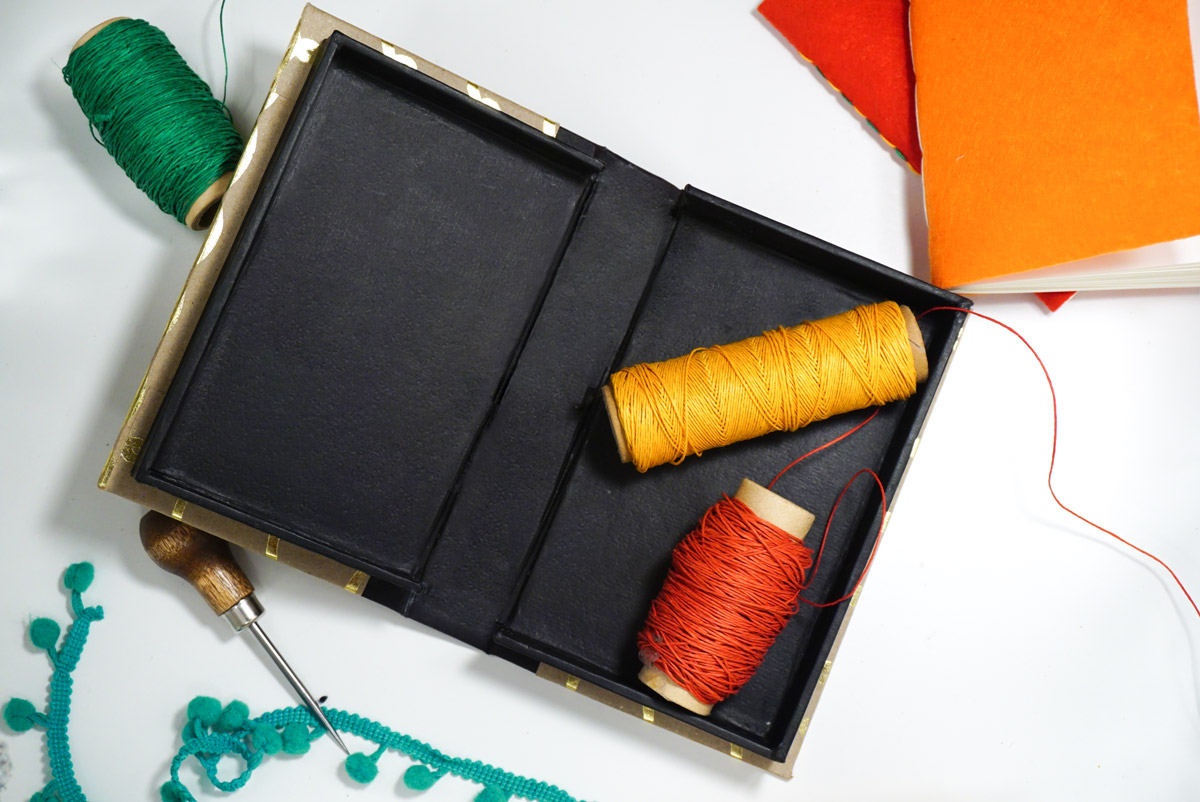 PLEASE BRING the following tools --

X-acto knife

Ruler (Metal, if possible)

Cutting Mat

Awl (Amazon link)

Bone folder (Or a large popsicle stick)

Glue Brush (A large paintbrush will do)

Snap-blade / Utility knife (An X-Acto will work too, but is harder to use)
About -- Eva Chau is a web designer by day and professional workaholic by night. She enjoys the daily grind as a designer, but bookbinding has become her passion and has filled her night/weekends with papercuts, waxy fingers and excessive snacking. Since the beginning of 2015, she has been teaching workshops in order to recruit fellow paper lovers and form an underground bookbinding army.