Description
Eva Chau is a product designer by day and professional workaholic by night. She enjoys the daily grind as a designer, but bookbinding has become her passion and has filled her night/weekends with papercuts, waxy fingers and excessive snacking. Since the beginning of 2015, she has been teaching workshops in order to recruit fellow paper lovers and form an underground bookbinding army.
This workshop will allow you to finish a handmade Coptic Stitch notebook from scratch. Coptic stitched notebooks can completely lay flat on a surface, therefore perfect for lettering or calligraphy practice. With the spine being exposed, you can add decorative elements to personalize every inch of your book. Eva will share her experience and take you through the many possibilities with this special stitching.
PLEASE BRING the following tools --

X-acto knife

Ruler (Metal, if possible)

Cutting Mat

Awl (Amazon link)

Bone folder (Or a large popsicle stick)

Glue Brush (A large paintbrush will do)

Snap-blade / Utility knife (An X-Acto will work too, but is harder to use)

Materials provided with ticket --
Designer cover and end papers

Textblock paper

Book board

PVA Acid-Free Glue

Waxed Thread

Needles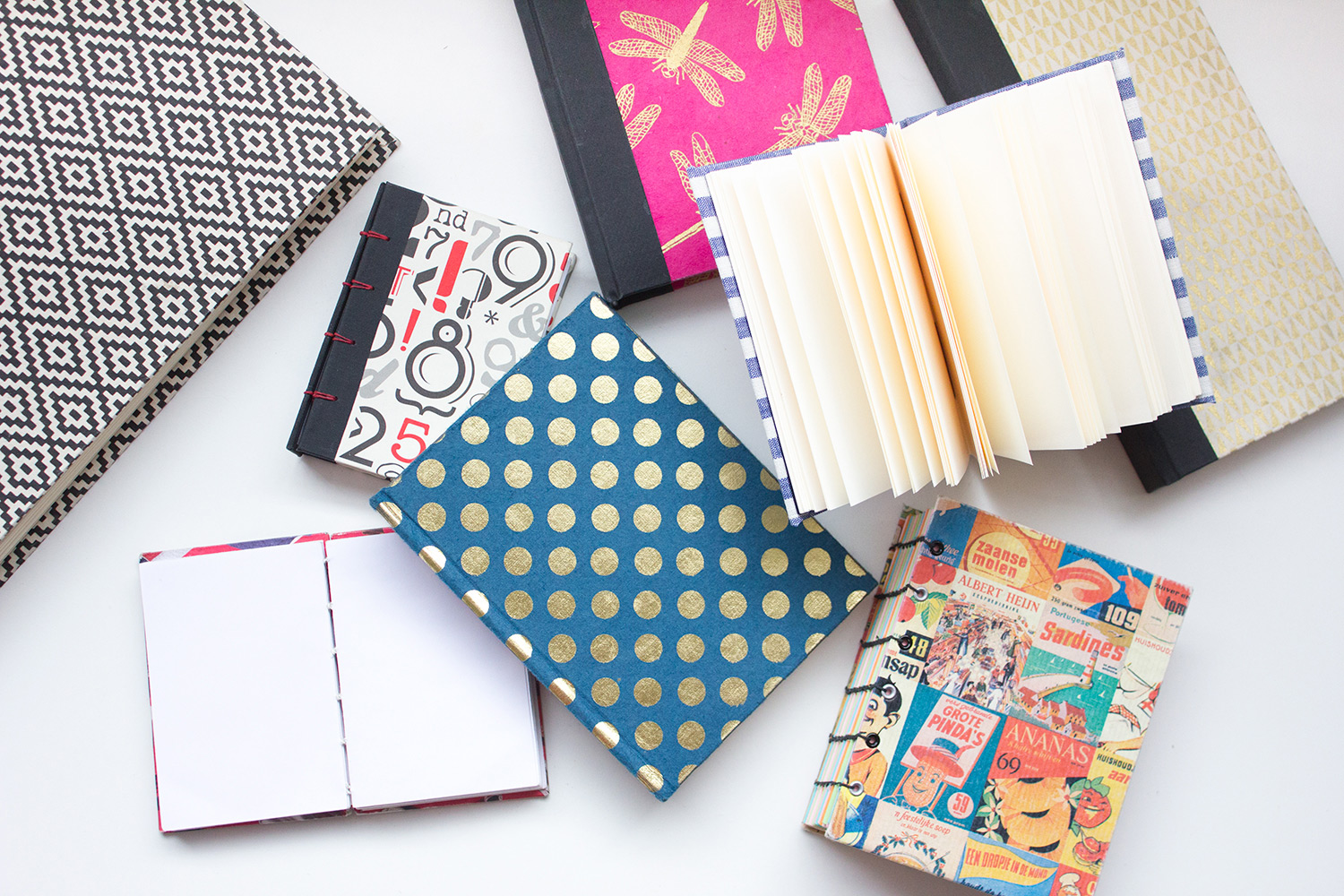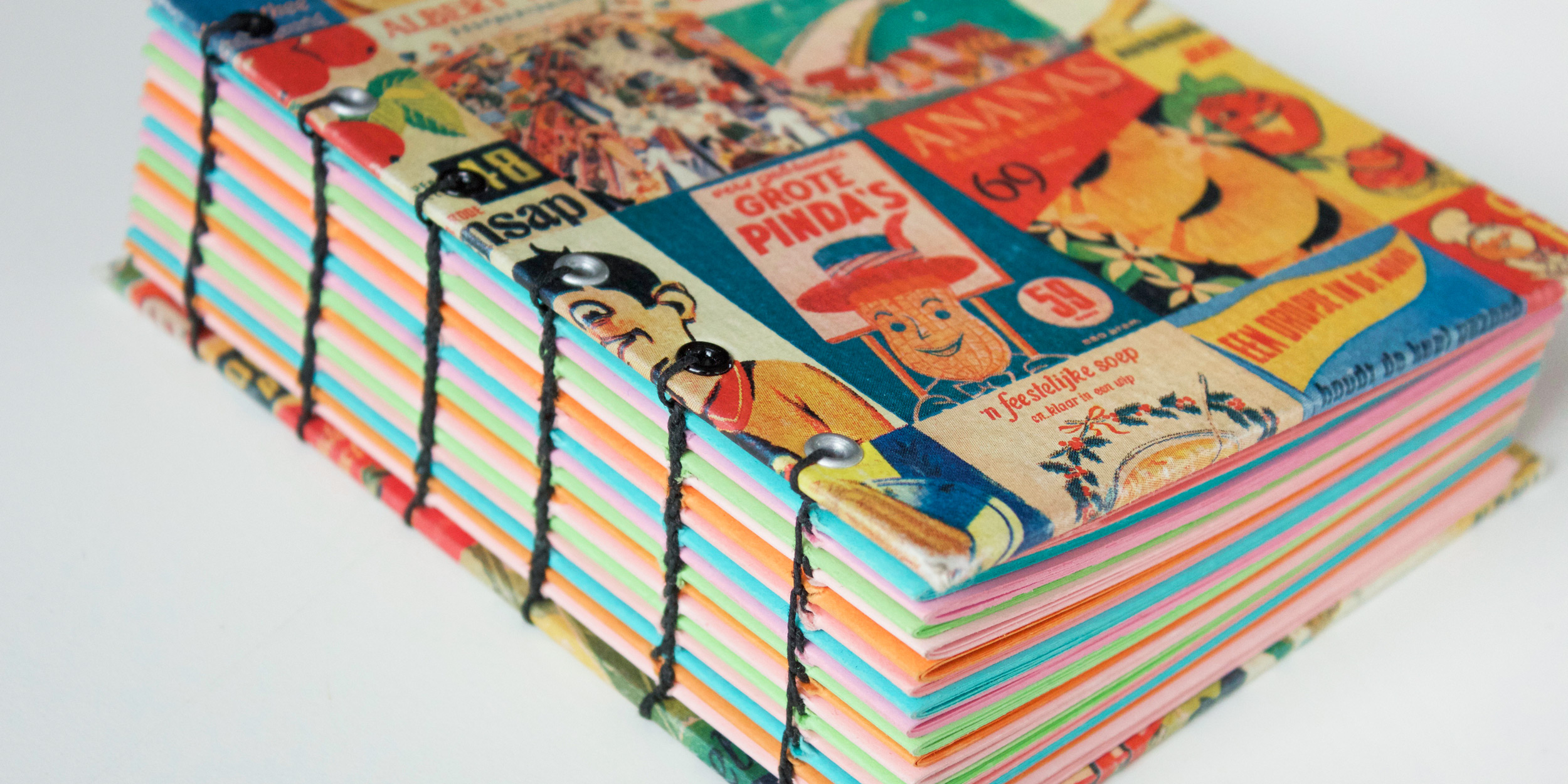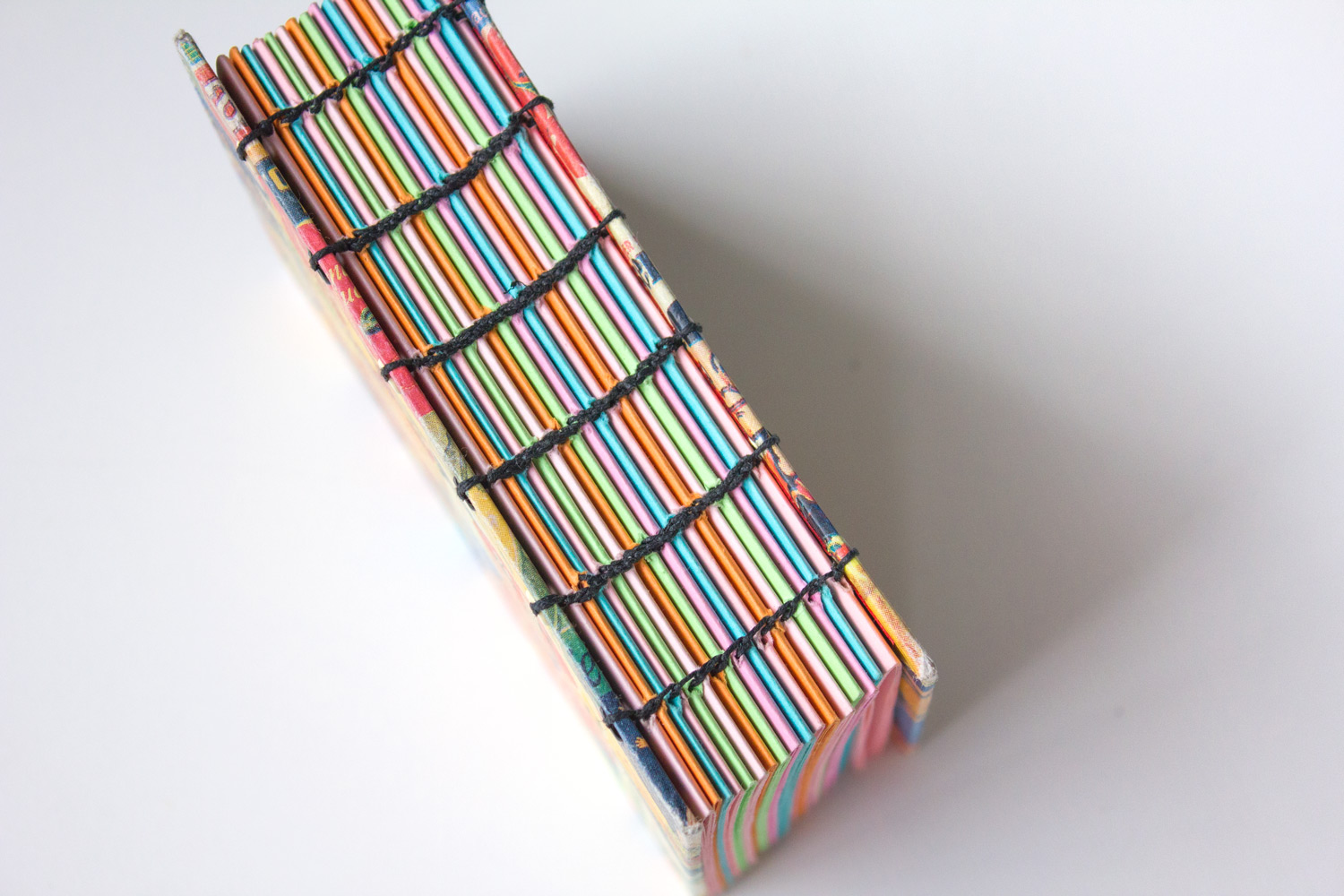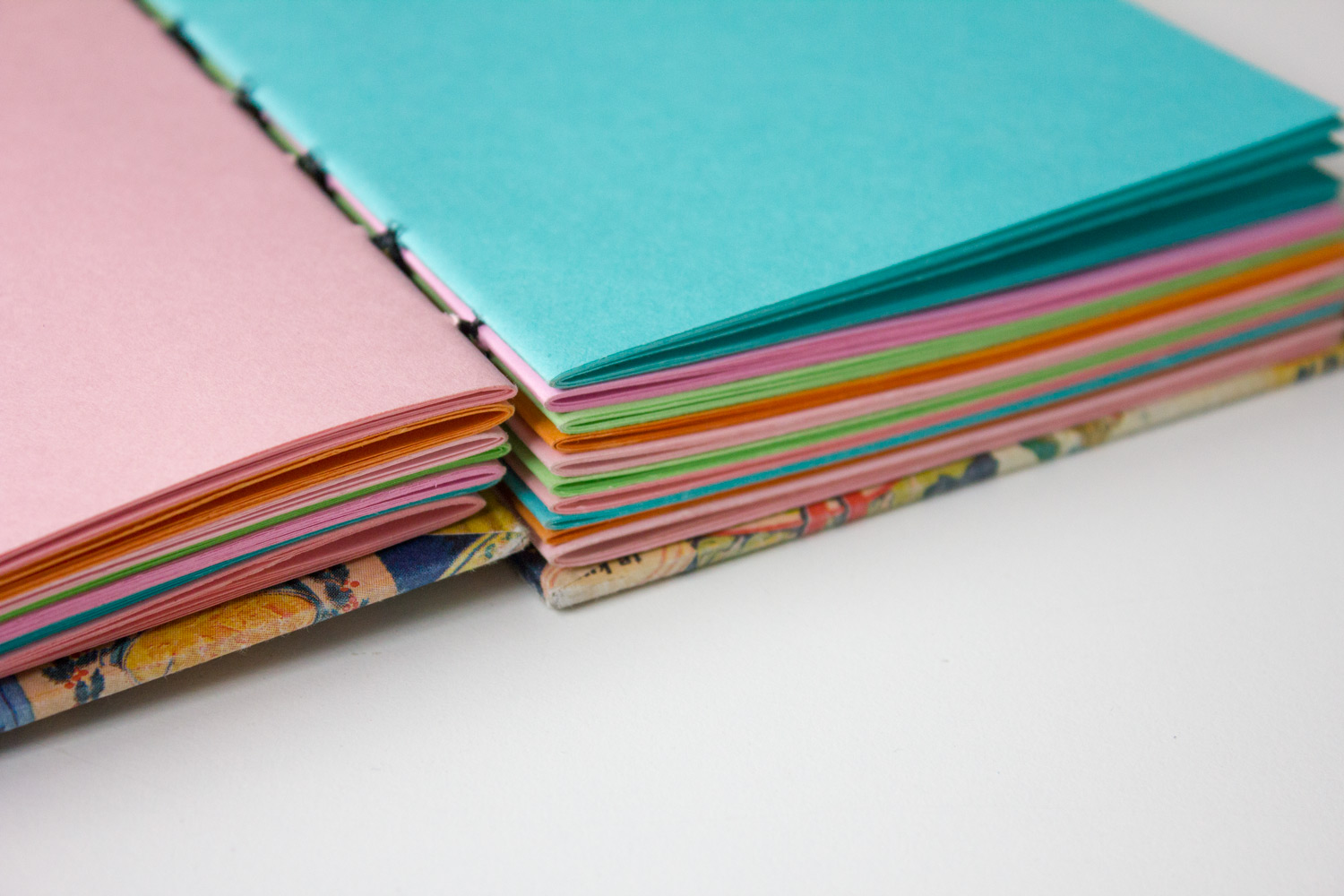 Books and photos above by Eva Chau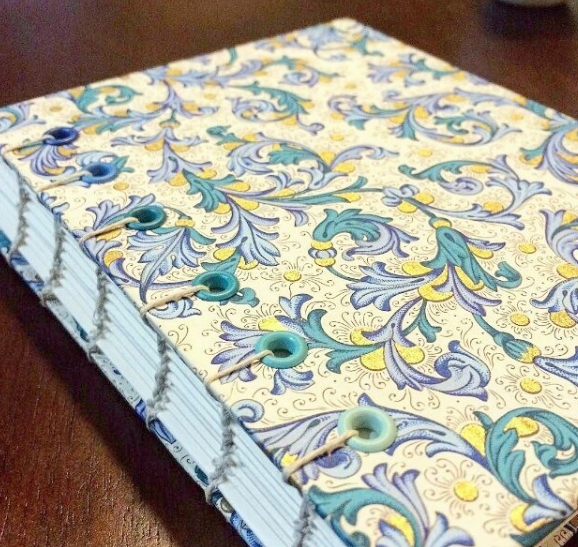 Book and photo by Ashley B. (Finished at Eva's workshop)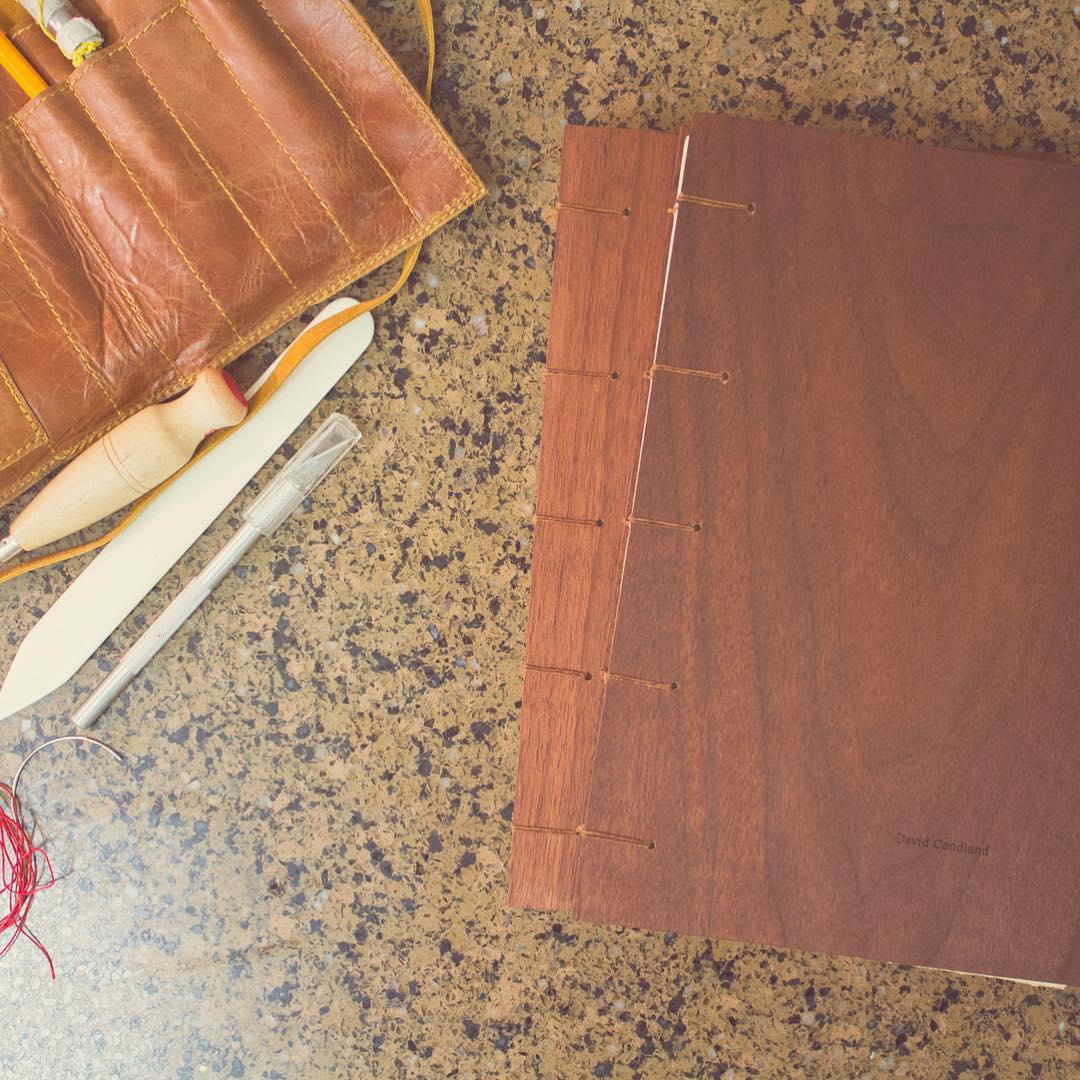 Book and photo by Scott Jones at Booksmith Co.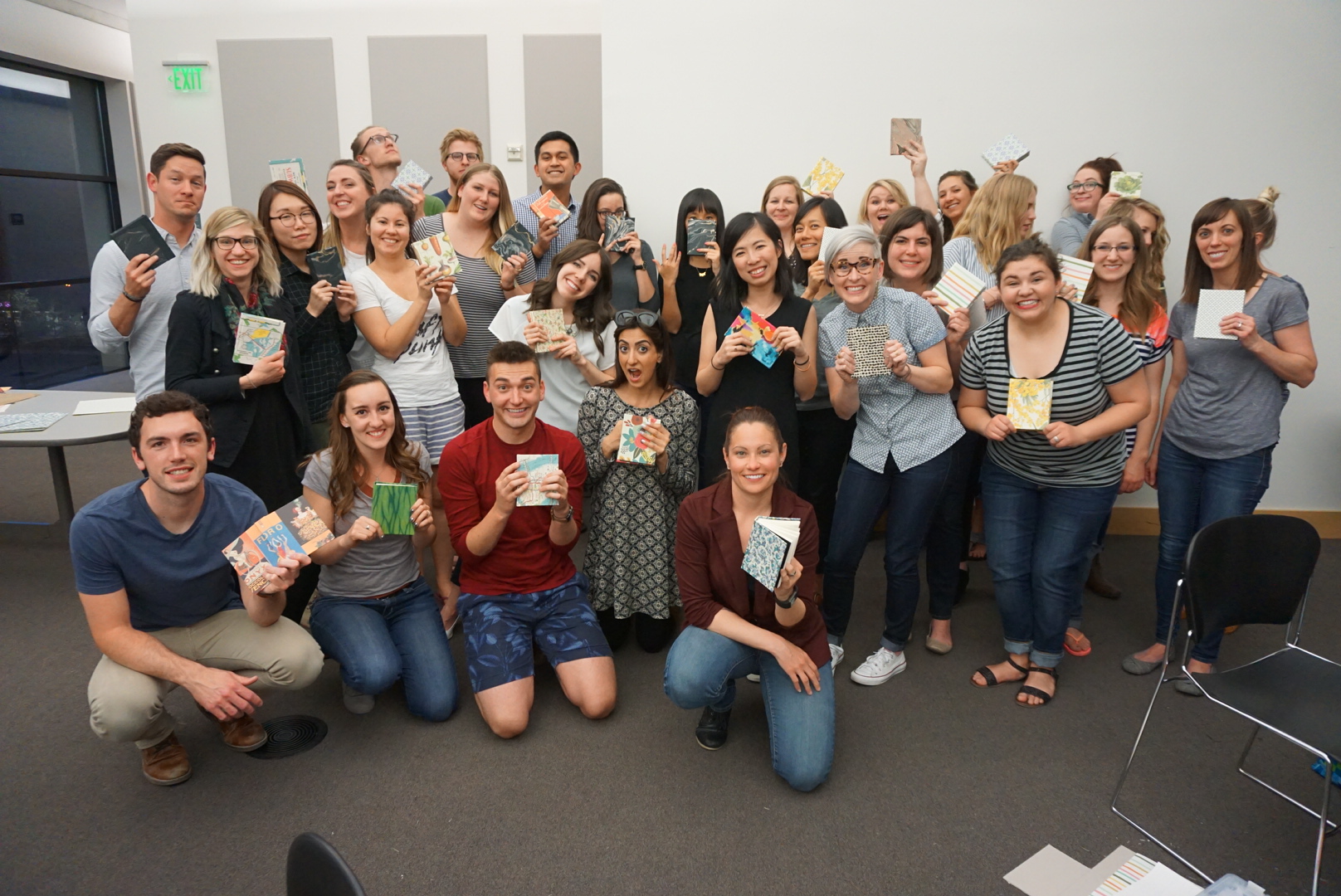 Photo from last workshop on casebound binding.
PLEASE plan on arriving on time.
If you would like to be added to a mailing list for all books and paper lovers, please send a message.
Follow Eva Chau on Instagram and Twitter: @yanchauchau