Description
Bookbinding - Handmade Notebooks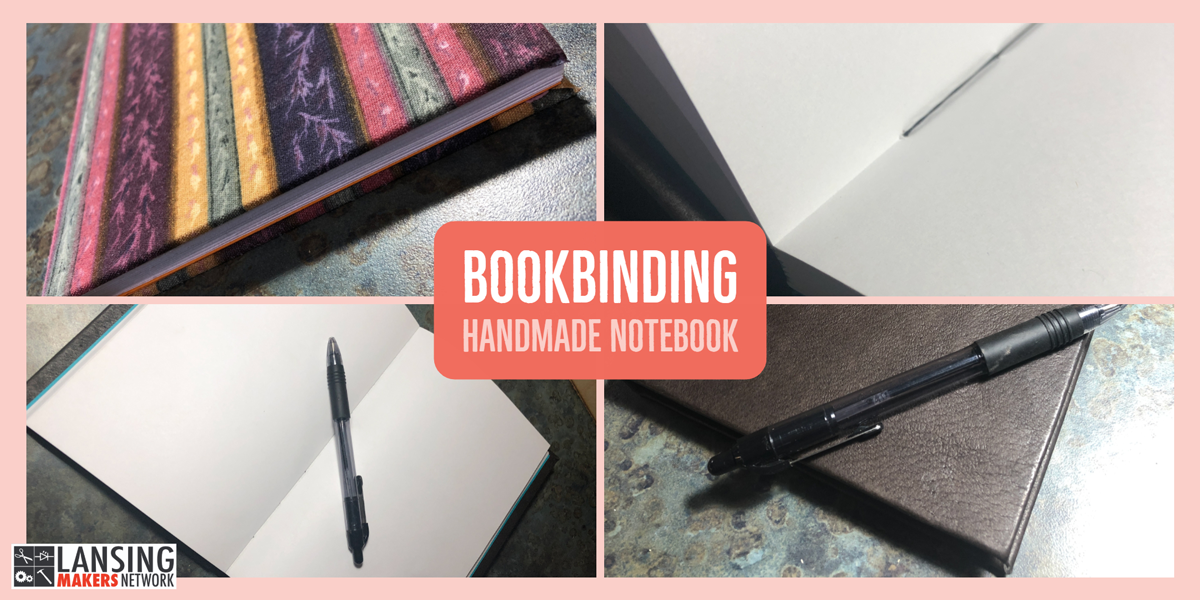 In this class you'll learn how to hand-stitch and case-bind a simple notebook. This class is beginner focused and requires no advance experience. Students will be supplied with all materials to complete a 160 page 5.5" x 8.5" fabric covered notebook.

Please note, this is a three session class meeting on Jul 9, 10 & 11 from 6:30pm - 9:00pm. You'll need to be able to attend all three sessions to successfully complete your project.
FAQ:

Additional class policies are available on our website: https://www.lansingmakersnetwork.org/classes-and-workshops/class-policies/

I have a question that's not answered here. Can you help me?
Of course, just send us an email at education@lansingmakersnetwork.org!

Should I bring anything with me to class?
Everything you'll need to complete the projects will be provided including any nessecary safety equipment.

Can I bring my own materials?
We'll supply everything you need to complete your project. Save those awesome materials at home for your next project!

What should I wear ?
Plan to wear comfortable clothing that you're prepared to get dirty.