Multiple Dates
Book Talk & Workshop in Edina by Debra Engle, Author and Spiritual Teacher
Description
The Shortest Route to a Life of Purpose, Abundance, Joy, and Peace
One of my greatest joys in life is to gather people together to introduce them to individuals who have inspired me and may inspire them. I dub these experiences edutainment. - Bonnie Speer McGrath
In this vein, you are cordially invited to meet Debra Engle, beloved author and spiritual teacher from Winterset, Iowa, who travels the world to share her wisdom and life experiences on the shortest route to a life of purpose, abundance, joy, and peace. Her writing is approachable and easy to understand, yet provocative and potentially life-changing.
In the two events I am hosting, a book talk on Saturday and 1-day workshop on Sunday, Debra will highlight teachings from TWO of her best selling books: The Only Little Prayer You Need, which includes a foreword by His Holiness the Dalai Lama, and Let Your Spirit Guides Speak.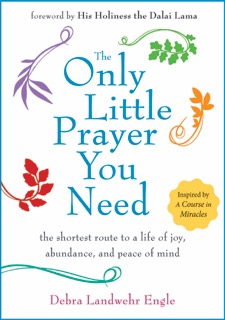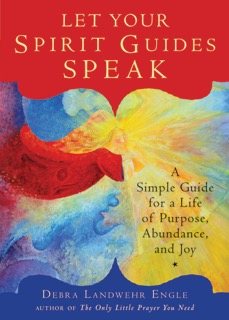 You may register for one or both of these events. I anticipate the audience will include men and women ranging in age from 17 to 87 who are curious, open-minded, and on a quest to live their best lives.
Space is limited, so please register soon if you plan to attend.

#1 - Saturday, Feb 9th, Book Talk/Signing, 3 pm to 5 pm - Free
Hear Debra speak about The Only Little Prayer You Need and Let Your Spirit Guides Speak, why she wrote them, and the impact they are having on people around the world.
#2 - Sunday, Feb 10th, Workshop, 9 am to 4 pm - $130 (breakfast and lunch included)
There is something powerful about sitting together in the comfort of someone's home and talking about ideas that matter.
In this workshop, we'll explore some of the most practical and inspiring parts of The Only Little Prayer You Need and Let Your Spirit Guides Speak to help you heal fear-based thoughts that stand in your way, meet your guides for the first time, and develop a spiritual practice that's right for you.
Through guided meditations, writing, and lots of lively discussions, you'll come away with a fresh perspective and countless tools for a better life.