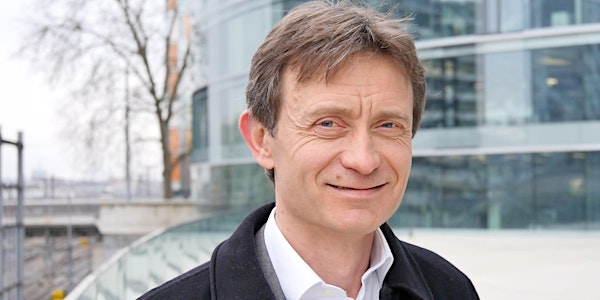 Book Talk with Jussi Hanhimäki - Pax Transatlantica
Join us for this book talk on Transatlantic Relations with Professor Jussi Hanhimäki.
About this event
About this event
Is the West finished as a political idea? In recent years, observers have begun pointing to signs that this transatlantic community is eroding. But, in Pax Transatlantica, the international historian Jussi Hanhimäki explains why the West is far from over.
Hanhimäki argues that-despite Trump's inflammatory, dismissive rhetoric-NATO continues to provide robust security for its member states. Moreover, the transatlantic relationship boasts the richest and most closely connected transcontinental economy. Lastly, Hanhimäki traces the parallel evolution of domestic politics on both sides of the Atlantic, focusing on the rise of populism. Far from causing a rift between the US and Europe, the spread of populism evinces that their politics are in fact closely integrated.
Registration and Platform
This event will take place on Zoom webinar. Zoom link for attendees: https://american.zoom.us/j/91791261186
Biographies
Jussi M. Hanhimäki is Professor of International History and Politics at the Graduate Institute, Geneva. His main research interests include American foreign policy, transatlantic relations, international institutions, and cold war history. Among his books are: The Flawed Architect: Henry Kissinger and American Foreign Policy (2004); International History of the Twentieth Century and Beyond (2015); United Nations: A Very Short Introduction (2008, 2015); and Pax Transatlantica: America and Europe in the Post-Cold War Era (2021).
Garret Martin (moderator) is a professor and the Co-Director of the Transatlantic Policy Center at the School of International Service at American University. He has written widely on transatlantic relations and Europe, both in the field of history and contemporary affairs, and focuses in particular on security, US foreign policy, NATO, European politics, European foreign policy and defense, Europe, the European Union, France and the UK.
Sarah B. Snyder (moderator) is a historian of U.S. foreign relations, at the School of International Service at American University, who specializes in the history of the Cold War, human rights activism, and U.S. human rights policy. She is the author of From Selma to Moscow: How Human Rights Activists Transformed U.S. Foreign Policy (Columbia University Press, 2018). Her first book, Human Rights Activism and the End of the Cold War: A Transnational History of the Helsinki Network, (Cambridge University Press), analyzes the development of a transnational network devoted to human rights advocacy and its contributions to the end of the Cold War. She is also the co-editor of The CSCE and the End of the Cold War: Diplomacy, Societies and Human Rights, 1972-1990 (with Nicolas Badalassi; Berghahn Books, 2018).
This event is co-sponsored by the Transatlantic Policy Center and the America & the World research cluster.