Book Talk with James Forman Jr. - Locking Up Our Own: Crime and Punishment...
Description
Please join Professor David Kennedy for a coversation with author James Forman Jr. and guest Dr. Glenn C. Loury as they discuss Forman's new book Locking Up Our Own, Crime and Punishment in Black America.
Q & A to follow.
Livestream link: Watch here.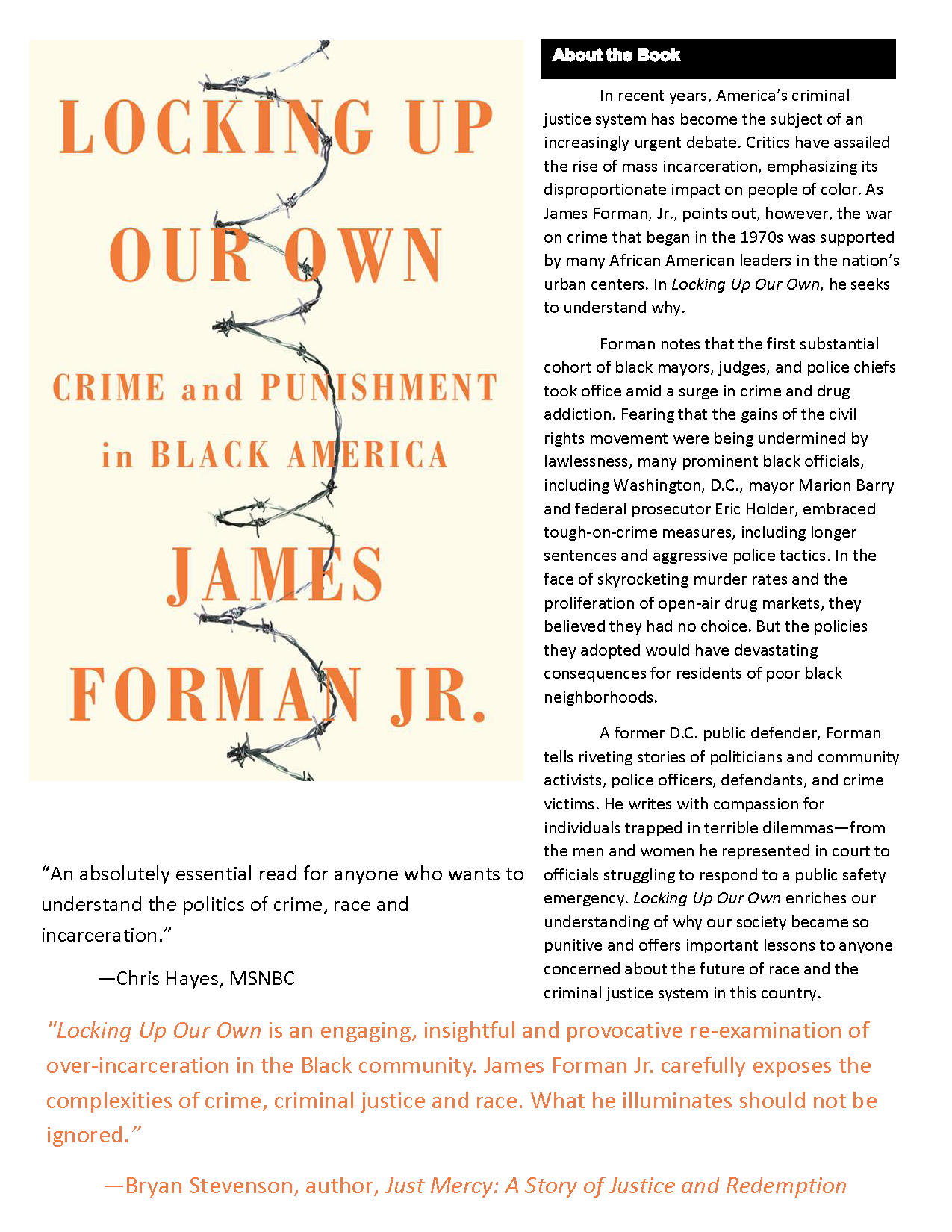 Free to attend, RSVP recommended. Please register using Eventbrite.
---
James Forman Jr. is a professor of law at Yale Law School. He has written for The New York Times, The Atlantic, numerous law reviews, and other publications. A former clerk for Supreme Court Justice Sandra Day O'Connor, he spent six years as a public defender in Washington, D.C., where he cofounded the Maya Angelou Public Charter School.
Professor David Kennedy is the director of the National Network for Safe Communities, a project of John Jay College of Criminal Justice in New York City. Professor Kennedy and the National Network support cities implementing strategic interventions to reduce violence, minimize arrest and incarceration, and strengthen relationships between law enforcement and communities.
Dr. Glenn C. Loury is the Merton P. Stoltz Professor of the Social Sciences and Professor of Economics at Brown University. As a prominent social critic and public intellectual, writing mainly on the themes of racial inequality and social policy, Dr. Loury has published over 200 essays and reviews in journals of public affairs in the U.S. and abroad.