Book Talk: Victor Cha on "The Impossible State, Updated Edition: North Kore...
Description
The Asian Studies Program and the Mortara Center for International Studies invites Georgetown University students, faculty, and staff to a discussion about North Korean history, economy, and culture with Professor Victor Cha and Professor Abraham Newman as moderator. Dr. Cha's updated edition of The Impossible State, Updated Edition: North Korea, Past and Future (HarperCollins Publishers) provides "our best look yet at its history and the rise of the Kim family dynasty and the obsessive personality cult that empowers them, illuminates the repressive regime's complex economy and culture, its appalling record of human rights abuses, and its belligerent relationship with the United States, and analyzes the regime's major security issues—from the seemingly endless war with its southern neighbor to its frightening nuclear ambitions—all in light of the destabilizing effects of Kim Jong-il's death and the transition of power to his unpredictable heir." Read more about the book here.

A light lunch and beverages will be served.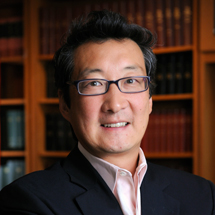 Biography:
Professor Victor D. Cha (Ph.D. Columbia, 1994; MA Oxford, 1986; BA Columbia, 1983) holds the D.S. Song Chair in the Department of Government and School of Foreign Service at Georgetown University. He has been a member of the Georgetown faculty for over two decades, joining in 1995. In 2009, he was named as Senior Adviser at the Center for Strategic and International Studies in Washington, DC He left the White House in May 2007 after serving since 2004 as Director for Asian Affairs at the National Security Council (on public service leave from the University). At the White House, he was responsible primarily for Japan, the Korean peninsula, Australia/New Zealand and Pacific Island nation affairs. Dr. Cha was also the Deputy Head of Delegation for the United States at the Six Party Talks in Beijing, and received two Outstanding Service commendations during his tenure at the NSC.